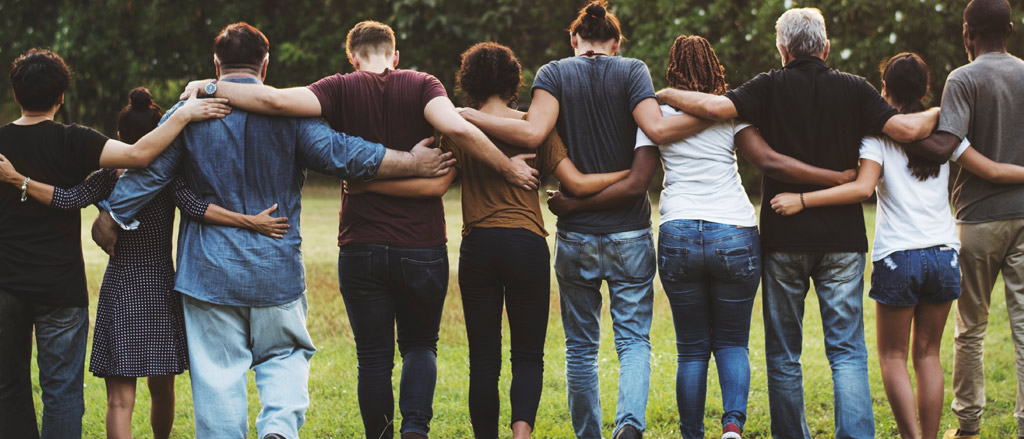 How we celebrated two decades of paying it forward: $2.2 million in community support
Oct 21, 2021
Culture Payworks
Over the past year – our 20th! – Payworks was honoured to connect with community resources across Manitoba to offer $2.2 million in financial support. The work undertaken by these organizations is life-changing, both in the immediate and for the generations to come.
It's been a privilege over the past year to (safely!) visit as many of these organizations as we could and to see first-hand how they're continually bringing their vision for a stronger, healthier and more equitable Manitoba to life. Now, we're thrilled to share a few of these stories with you in the video below – please take a look!
We're so grateful to the dedicated teams at the following organizations for their vision, resolve and commitment to meaningful work that betters the lives of all Manitobans. We wish you all the best as you continue serving as the sterling examples of being the change you wish to see in the world.
Payworks' donation towards this "long-term, residential treatment centre for adult males suffering from drug and alcohol addiction" aided in the creation of a safe space for residents to connect and heal together. Learn more.
"You can't put a price on what it's going to do to a kid's future once they see they can accomplish things that they thought weren't attainable," says Dwayne Green, Executive Director of True North Youth Foundation (which assumed operational responsibility for Camp Manitou in 2014). Learn more.
Payworks is honoured to support CancerCare Manitoba Foundation, which has helped hundreds of thousands of Manitobans navigate cancer education, screening, treatment and care, as well as leading highly-impactful research initiatives that promise "more tomorrows together." Learn more.
"We're honoured by the trust Payworks has placed in Lake Winnipeg Foundation, and are excited to transform their investment into impact for our great lake," says Alexis Kanu, Executive Director of Lake Winnipeg Foundation. Learn more.
Payworks' Main Street Project donation contributed towards the rapid development of a new, expanded shelter space when it was needed most – at the height of the COVID-19 pandemic, which has disproportionately impacted the most vulnerable members of our communities. Learn more.
Like Pan Am Place before it, Pan Am Place 2 will provide transitional housing that offers the same discipline, structure and healthy living of Pan Am Boxing Club – but this time, for homeless and at-risk young women. Learn more.
Payworks is grateful to the team at Polar Bears International and their dedication to improving the global ecosystem – and the future – for all of us. Learn more.
In the early months of the COVID-19 pandemic (and with Payworks' support), the team at Rainbow Resource Centre pivoted quickly to take Camp Aurora – "Manitoba's only camp for gender and sexually diverse youth" – virtual. Learn more.
"Qaumajuq will have a role to play in all communities across the country as an art museum, but it's also a centre for dialogue, understanding and reconciliation," says Stephen Borys, Director & CEO of the Winnipeg Art Gallery. Learn more.
Payworks is proud to support the West Central Women's Resource Centre in their mission to provide round-the-clock assistance in an entirely new way: transitional housing for women, gender-diverse individuals and children exiting situations of violence. Learn more.
Win Gardner place brings together four local community pillars – Ma Mawi Wi Chi Itata, YMCA-YWCA of Winnipeg, S.P.L.A.S.H. Child Care Inc., and the Winnipeg Regional Health Authority – under one welcoming roof in Winnipeg's North End. Learn more.
Whether it's education-focused practicums, mentorships and donations or our ongoing L&D efforts within our own team, the importance of lifelong learning is intrinsic to Payworks' values… and working towards equitable access to education is the first step. Learn more.
Family resource centres provide "safe, neighbourhood places where families can get started on the paths to better lives" and Payworks is pleased to help with keeping their doors open. Learn more.