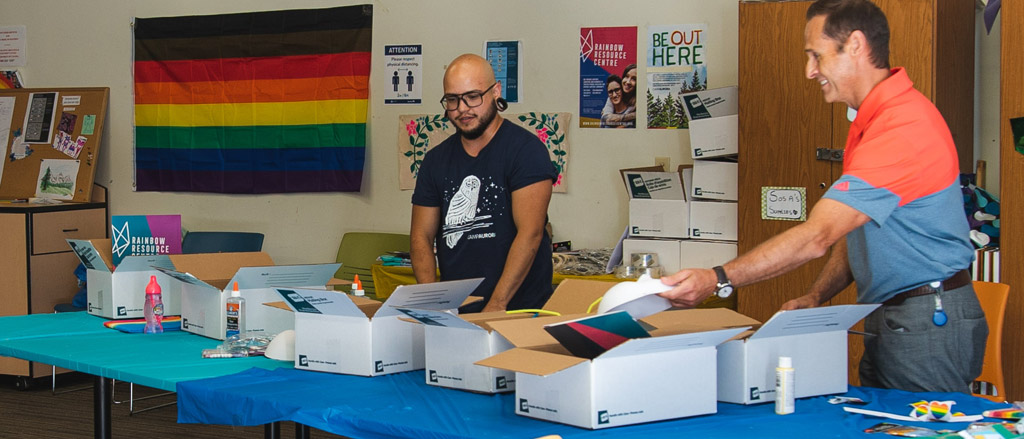 Payworks supports the Rainbow Resource Centre in delivering a virtual camp experience
Sep 29, 2020
Culture Payworks
In celebration of our 20th anniversary – and more specifically, two decades of community support – Payworks is honoured to announce a series of donations to several highly-deserving and impactful Manitoba-based not-for-profit organizations, in addition to maintaining our ongoing national charitable partnerships. To learn more about this commitment, please click here!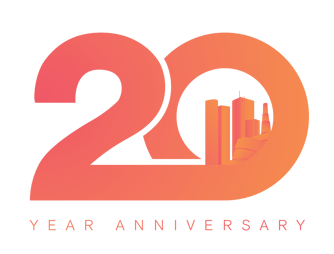 Since opening its doors almost 50 years ago as the Campus Gay Club at the University of Manitoba, the Rainbow Resource Centre (RRC) has served the 2SLGBTQ+ community in Manitoba and northwestern Ontario by providing counselling, education and programming for individuals ranging from children to seniors.
Now located in the heart of Osborne Village, the RRC is a thriving hub and safe space for community members seeking connection; however, the COVID-19 pandemic has forced the organization to adapt its methods of delivering upon its mission. One of these evolving offerings is Camp Aurora, "Manitoba's only camp for gender and sexually diverse youth." The RRC staff worked tirelessly this summer to transform this typically in-person experience into an impactful virtual one.
"We know that during COVID, all youth are experiencing challenges. But we know that 2SLGBTQ+ youth face these same challenges, plus the amplification of discrimination they may have already been experiencing," said Camp Coordinator Mateo Llanillos. "Without the availability of affirming environments like Camp Aurora, 2SLGBTQ+ youth can feel especially isolated on an emotional, mental, and physical level. And that's why Camp Aurora is so important this year."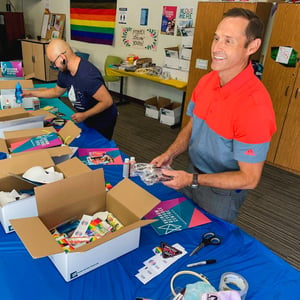 As a not-for-profit organization, RRC confirms that "most of our operations are not funded and rely upon donations and fundraising activities." Payworks was honoured to name RRC as the first worthy recipient of our 20th anniversary donations and enable them to deliver this year's virtual take on Camp Aurora to its deserving campers.
On August 10, 2020, Payworks President and CEO JP Perron visited RRC to assist their team in assembling packages for Camp Aurora participants.
"Starting this week, our youth members ages 13 to 21, who haven't been able to come to the centre since March, are getting a chance to connect in a three-day virtual camp," said Mateo. "And it's been made possible because Payworks stepped up to help us."
To hear JP's thoughts on his time at RRC, we invite you to check out the video linked below. And to learn more about RRC or make a donation of your own, please visit https://rainbowresourcecentre.org/.