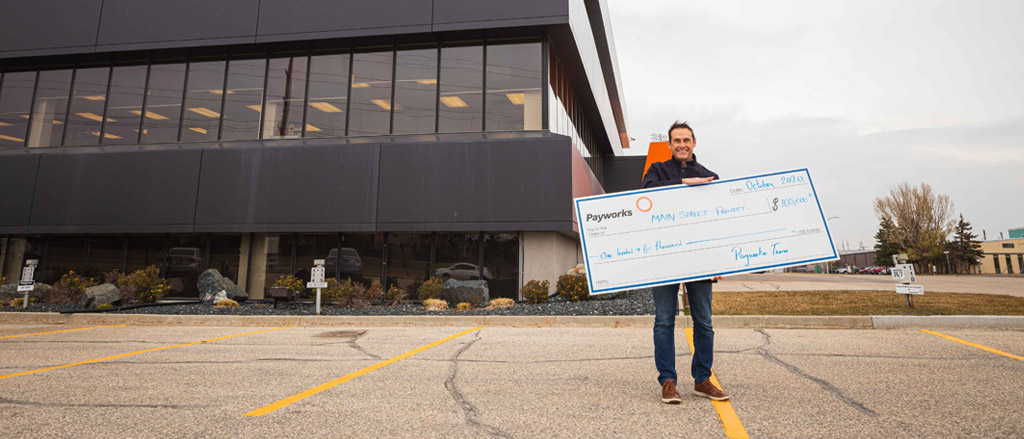 Humanity in healing: Payworks announces 20th anniversary donation to Main Street Project
Dec 13, 2020
Culture Payworks
In celebration of our 20th anniversary – and more specifically, two decades of community support – Payworks is honoured to announce a series of donations to several highly-deserving and impactful Manitoba-based not-for-profit organizations, in addition to maintaining our ongoing national charitable partnerships. To learn more about this commitment, please click here!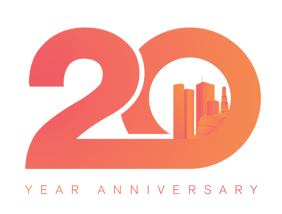 There's a commonly-used expression in "helping professions," which is to "meet people where they are." And when it comes to serving the 1,500+ Winnipeggers experiencing homelessness, Main Street Project (MSP) is high among the shelters and resource centres that best exemplify this philosophy.
Not only is this "safe place of respite, shelter and support with dignity and without judgment" located in the heart of Winnipeg's lowest-income community where the need is greatest; the MSP team also spends hours each night combing the streets to provide warm clothing, food/beverages and harm reduction supplies where they're needed the most. MSP is the city's lowest-barrier shelter, ensuring Winnipeg's most marginalized community members are welcomed safely and respectfully.
Because MSP offers an astonishing breadth of emergency and social services, addictions and health support, residential and supportive housing and a food bank and essentials market, the various spaces on their downtown campus are always bustling with activity. But in the age of COVID-19, this means an already-vulnerable population is at even greater risk.
As the pandemic took hold in Winnipeg, the MSP team sprang into immediate action to protect their community members. Not only did they secure new space just blocks away to establish a series of COVID-19 isolation suites to allow for safe recovery; they also determined that it was time to undertake a $2.5 million renovation of the old Mitchell Fabrics building to create a new, expanded shelter space.
As part of our 20th anniversary celebrations, Payworks is honoured to provide a $105,000 donation to help make this new and desperately-needed facility a reality.
Set to open soon, this 14,000 sq. ft. space is almost seven times the size of the previous shelter space. Tightly-spaced mats on the floor are a thing of the past; now, MSP is proud to offer 120 single beds to help community members rest in safety and comfort. The new space also fills a significant gap by featuring 10 public-access washrooms (which include shower facilities and water bottle fill-up stations) – a rarity downtown, especially when businesses and other spaces are closed due to the pandemic.
"One of the most meaningful changes in this new space is the inherent humanity in its design," says Anastasia Ziprick, MSP's Director of Development. "It's open, welcoming and filled with colour, warmth and natural light. Not only does this better support the dignity of our community members; it also helps a larger group of the most underserved Winnipeggers feel comfortable entering our space and accessing our resources. This renovation allows us to support more people and in a more meaningful way, and wouldn't be possible without the incredible generosity of sponsors like Payworks."
When community members feel welcome in a space like MSP, it can have a transformative and lasting impact on their lives. Al Wiebe is a highly-engaged advocate for those experiencing poverty and homelessness, whose own lived experience allows him to connect effectively with MSP's community members in his many hours spent as a volunteer.
"I went from driving a Mercedes Benz to sleeping in one on a used car lot," shares Al, who spent over two years without a home in the mid-00's after losing a six-figure advertising sales job. "At the time, I was too stubborn and prideful to ask for help, but if it had been offered to me one-on-one, I would have accepted it. That's why front-line outreach work like what Main Street Project provides is so important – just like the new shelter space, it provides a lifeline without compromising dignity. That's what creates and maintains real hope in those who need it in order to start over. That's what worked for me."
"At Payworks, we believe that every individual has the right to dignity, respect and support," says JP Perron, Payworks President and CEO. "We're so inspired by the team at Main Street Project and their vision for a more inclusive, healthier community that acknowledges and serves each individual's unique circumstances. To help bring this vision to life, in even just a small way, is a real privilege."
To learn more about Main Street Project or make a donation of your own, please visit mainstreetproject.ca.