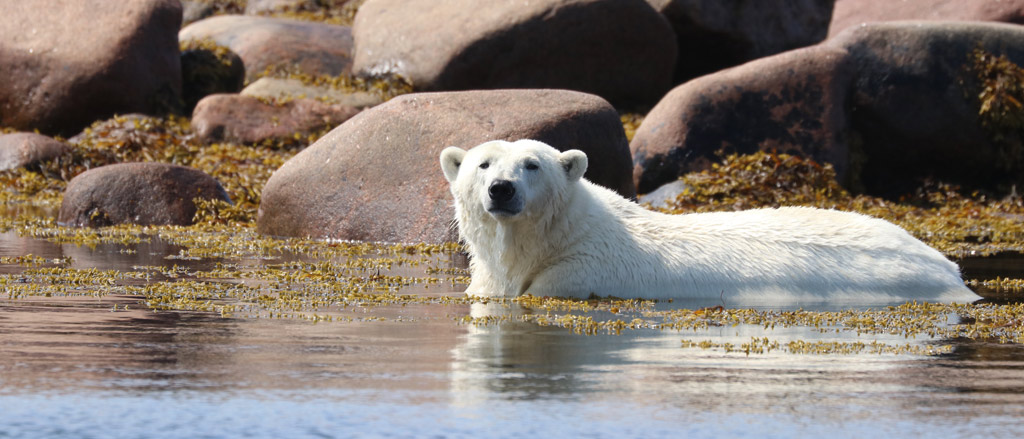 Protecting our furry friends and their future: Payworks announces 20th anniversary donation to Polar Bears International
Feb 27, 2021
Culture Payworks
In celebration of our 20th anniversary – and more specifically, two decades of community support – Payworks is honoured to announce a series of donations to several highly-deserving and impactful Manitoba-based not-for-profit organizations, in addition to maintaining our ongoing national charitable partnerships. To learn more about this commitment, please click here!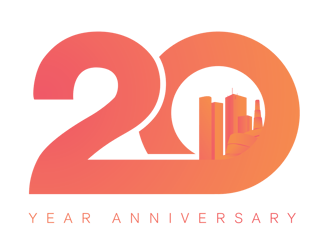 Across the Arctic, polar bears are in the midst of "denning season" – the time of year when they hunker down with their families at home, protecting themselves from the cold, keeping each other safe and patiently (or not!) waiting for spring. Sound familiar?
Another similarity between ourselves and these majestic animals is that they're increasingly and critically impacted by the effects of climate change. Thankfully, the team at Polar Bears International is dedicated to improving the global ecosystem – and the future – for all of us.
As one of many community donations in celebration of our 20th anniversary, and with today marking International Polar Bear Day, Payworks is pleased to announce $35,000 in support for the vital work that Polar Bears International is undertaking in Canada's northernmost regions.
"Since 1994, Polar Bears International has hosted scientists, educators, and special guests in Churchill, MB, the polar bear capital of the world," says Krista Wright, Executive Director of Polar Bears International. "Based on the need for a base camp and interpretive centre, Polar Bears International opened the PBI House in 2019. With Payworks' support, PBI House will continue to serve as a place of collaboration, education and community. We are deeply thankful to the entire team at Payworks for their generous support of polar bear conservation and Polar Bears International's research and outreach efforts. It's truly an honour to receive this gift to commemorate the company's 20th anniversary. Collaborations with businesses like Payworks are key to our mission to protect polar bears and the sea ice they depend on."
"Payworks is very grateful to Polar Bears International for their environmental stewardship, which not only benefits the polar bears but each of us as well," says JP Perron, Payworks President and CEO. "In the past, people have travelled from all across the world to explore the jewel that is the Canadian north. As an organization that's headquartered in Manitoba, we believe it's our duty to help preserve this region. We hope that members of our team will one day be able to visit Churchill, MB to get up close and personal (although not too close!) with the polar bears, along with all the other natural wonders that the Arctic has to offer."
Whether you're a polar bear expert or brand new to our furry northern neighbours, here are five polar bear facts to know today, courtesy of our friends at Polar Bears International:
A polar bear by any other name is just as incredible! "Ursus maritimus, Thalarctos, sea bear, ice bear, Nanuq, isbjorn, white bear, beliy medved, lord of the Arctic, white sea deer," and (our personal favourite) "old man in the fur cloak" are just some of the other names for polar bears from all around the world.
Newborn polar bear cubs weigh barely more than half a kilogram when they're born… but that doesn't last long. "By three months old, they may weigh up to 12 kilograms, growing approximately 20 times their original body weight in 12 weeks!"
Remember those cold winter morning reminders to wear a toque and conserve heat? Polar bears instinctively know the same principle. "Sometimes they cover their muzzles – which radiate heat – with their thickly-furred paws and let the snow drift around and over them."
The primary prey of a polar bear is ringed and bearded seals; however, they're also "always alert to other food sources – including vegetation, geese, bird eggs, and even the occasional small mammal."
Canada's Inuit and other Indigenous peoples have shared the north with the polar bears for thousands of years. "The Inuit have long considered Nanuq, the polar bear, to be wise, powerful, and almost human. Of all the animals they traditionally hunted, these powerful bears were the most prized."


We thank Polar Bears International for their ongoing commitment to conservancy, advocacy and education. If you're interested in learning more or making a donation of your own, please visit https://polarbearsinternational.org/.