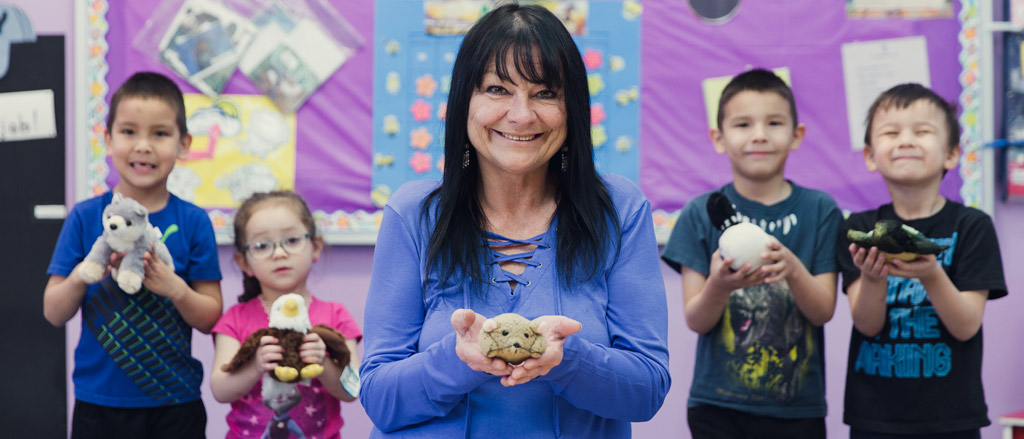 "Everyday magic": 20th anniversary support for United Way Winnipeg's For Every Family initiative
Sep 16, 2021
Culture Payworks
Andrews Street Family Centre, one of 24 neighbourhood family resource centres in the For Every Family network. Photo courtesy of United Way Winnipeg.
In celebration of our 20th anniversary – and more specifically, two decades of community support – Payworks is honoured to announce a series of donations to several highly-deserving and impactful Manitoba-based not-for-profit organizations, in addition to maintaining our ongoing national charitable partnerships. Learn more about this commitment!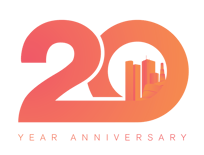 Since 1965, United Way Winnipeg has effectively gathered our community together for the collective good. They've "connected Winnipeggers from all walks of life around a single goal – making Winnipeg a better place for all of us" for generations, ensuring the existence of "critical, front-line support that thousands of Winnipeggers rely on – every day – when they need help."
In late 2015 – exactly 50 years after they first started changing lives for the better – United Way Winnipeg conceptualized and launched For Every Family. The overarching goal of this homegrown, $15 million initiative is to provide designated support for the life-changing work undertaken by 24 family resource centres (FRCs) across the city – "safe, neighbourhood places where families can get started on the path to better lives." This investment builds on the sustained funding already provided to the FRCs through the United Way Winnipeg community fund.
Payworks is honoured to support this extraordinary and impactful work with a $250,000 donation to the For Every Family initiative as part of our 20th anniversary donation campaign. This donation is also matched by the Province of Manitoba to make an even bigger impact on the community!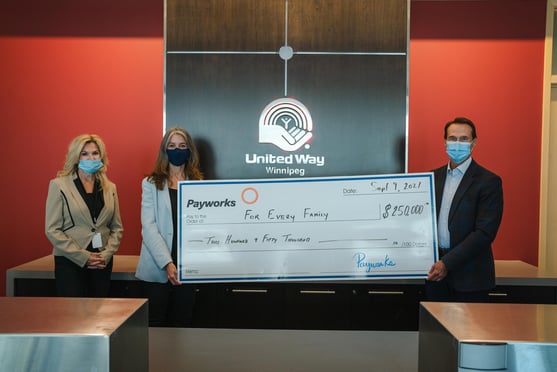 Photo: United Way Winnipeg Vice President Community Impact Kathy Knudsen and United Way Winnipeg President and CEO Connie Walker with Payworks President & CEO JP Perron.
For Every Family is built around three measurable objectives:
1. To allow FRCs to increase and stabilize their hours of operation
FRCs provide wraparound support for families – or as United Way Winnipeg Vice President of Community Impact Kathy Knudsen calls it, "everyday magic!"
For Every Family enables these FRCs to more frequently and consistently provide tangible supports like education, tools and resources – as well as the less-tangible but equally-important connections that are built over time.
"Trust is such a key component to the success of any FRC," shares Kathy. "The relationships our community members build with each other and the FRC team as they spend quality time together can change a life's trajectory for the better. Keeping the doors of the FRCs open longer and later makes these connections stronger."
These connections can be lifelong – and for people like Nasrollah, they can make all the difference. As he says, "I can't emphasize enough how important a place like this is." You can learn more about Nasrollah's experience with his local FRC here!


2. To augment programs and services in a way that keeps families healthy and united, improves readiness for school entry, and puts more money in the hands of community members
For Every Family identified three top priorities for improved and expanded programming. This has meant everything from providing a consistent, community-selected social services liaison to investments in education for all ages – all of which is showing encouraging results!
One of the investments that's paid off immediately is a shared service partnership with SEED Winnipeg and Community Financial Counselling Services (CFCS) to improve financial literacy and provide guidance and assistance with tax returns – specifically, to identify benefits that may have otherwise gone unclaimed.
Since September 2018, this program has facilitated the distribution of an astonishing $14.1 million in benefits to local families who may not have known what they were eligible to receive or how to access it effectively.
For community members like "Douglas" (name has been changed), the receipt of several years of funds allowed him to move from homelessness to an apartment, paying his rent months in advance with his tax return. You can read Douglas' story here!


3. To establish a formalized network among the 24 FRCs to share knowledge, resources and support
The dedicated staff and volunteers that serve as the heart and soul of Winnipeg's FRCs represent an incredible breadth of experience, knowledge and education. For Every Family brings them together to synergize their skills and build capacity, creating a whole that's even greater than the sum of its parts.
FRCs are finding the value in general – in a recent survey, 93% of network members indicated that the network helped them to "improve services for clients" – and during the COVID-19 pandemic in particular, when they worked to maintain service to their community members within new restrictions. Sharing policies and ideas during such an unprecedented time was crucial to ensuring that no one was left behind.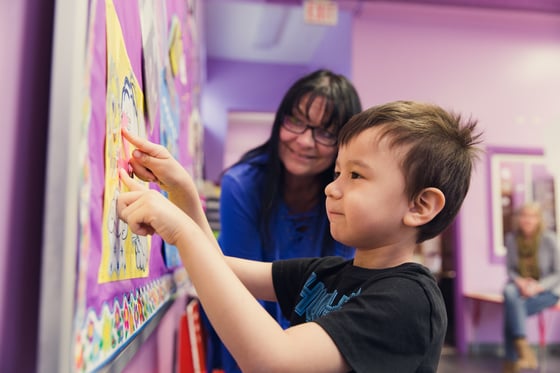 Andrews Street Family Centre, one of 24 neighbourhood family resource centres in the For Every Family network.
Photo courtesy of United Way Winnipeg.
The For Every Family initiative is vital to the ability of FRCs to continue serving the communities that need them most. In turn, For Every Family couldn't exist without the support of this funding partnership, including the Province, private donors and other foundations.
"The collaborative funding model that supports For Every Family is inspired by the FRCs themselves – bringing together a strong, dedicated network to magnify impact," says Kathy. "It also allows the FRCs to turn their attention away from countless funding applications and back to the community! We couldn't have achieved this without donors like Payworks. You've helped us cross the finish line, and we're incredibly grateful."

"The positive changes realized by the efforts of For Every Family and the FRCs are nothing short of inspiring," says JP Perron, Payworks President and CEO. "Payworks is so pleased to lend our support to this vision, and thanks each member of the team at both the United Way and the centres themselves for their tireless dedication to support that makes both an immediate and long-term, multi-generational difference."
To learn more about United Way Winnipeg and the FRCs it supports – or to make a donation of your own – please visit www.unitedwaywinnipeg.ca.