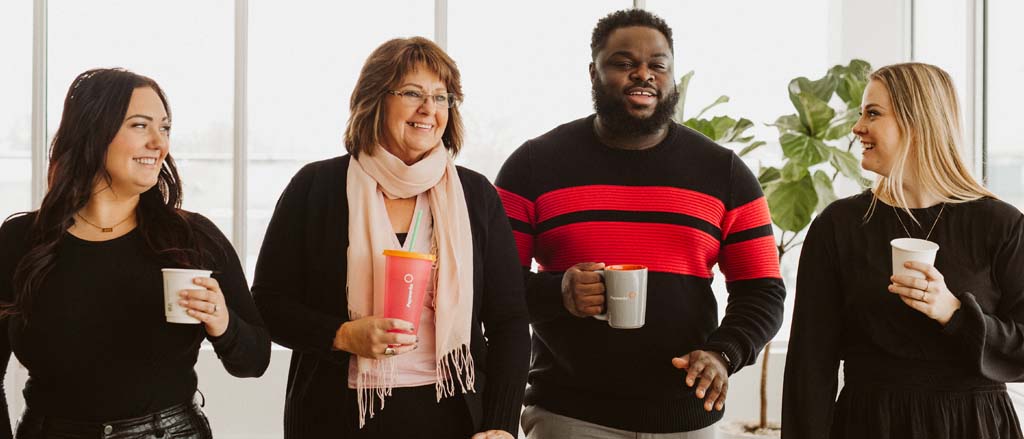 How to take care of what matters most: your must-have feature checklist for employee benefits integration
May 17, 2023
Innovation Payworks
So… you're on the hunt for a better solution for managing recruitment, payroll, your people's onboarding experience, time off and schedules? You may be overwhelmed by the number of options out there, not to mention all the things you need to remember to ensure your people are paid accurately and on time. We can help! Here's the sixth, and final installment of a handy six-part checklist.
Make sure you're covering all the bases when it comes to employee benefits integration:
Benefits Integration
Here's how we work with your existing insurer…

Must-have feature

We've got you covered!

What's included with Payworks?

Streamlined payroll and benefits administration

✓

To discuss how Payworks can simplify process for your payroll and HR teams, visit: payworks.ca/contact and select "Group Benefits".

Or choose exclusive product bundles through our preferred employee benefits partnerships:

Industry-leading plans hand-picked to offer you the most choice and value

✓

Simplified premium renewal

✓

Rate changes for each benefit are applied automatically.

Real-time integration

✓

Input data once and it updates everywhere.

Expert support for both sides of the equation

✓

Get the best of both worlds with National Payroll Institute (NPI)–trained support and access to a professional insurance advisor network.

Streamlined accuracy

✓

Payroll and benefits are in sync, with no need to constantly reconcile or rekey data.

Payroll, register and benefits work together

✓

Never miss an enrolment or pay a claim for an unqualified employee.

The industry's best travel insurance

✓

Features include no pre-existing condition clause or stability clause for people under 70 years of age for emergency travel coverage and unlimited lifetime benefit.

A modern, self-service benefits app

✓

Gain access to my-benefits®, where administrators and employees can manage all aspects of their plan online.

All the bells and whistles

✓

Explore dental, extended health care benefits, critical illness, and long- and short-term disability insurance.
Explore all Payworks' benefits integration features: https://www.payworks.ca/group-benefits.asp.
Payworks offers top tech without the sticker shock, and transparency in determining what will actually help your business succeed. Because for us, it's all about making work life easier for you and your teams.
There's a super quick and easy way to see what an innovative suite of total workforce solutions like this would cost… PS: it's more affordable than you think! Get a no-obligation quote by visiting: https://www.payworks.ca/quote.