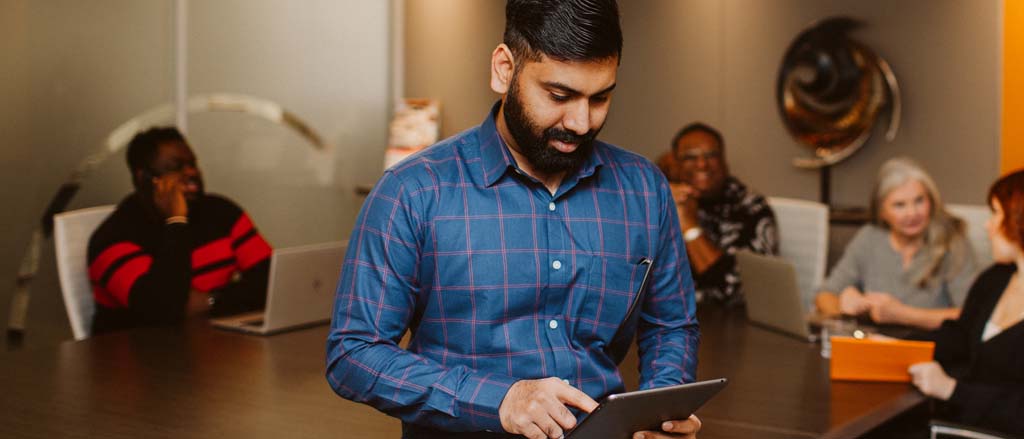 Modern solutions for your HR team and people leaders: your must-have feature checklist
May 02, 2023
Innovation Payworks
So… you're on the hunt for a better solution for managing recruitment, payroll, your people's onboarding experience, time off and schedules? You may be overwhelmed by the number of options out there, not to mention all the things you need to remember to ensure your people are paid accurately and on time. We can help! Here's the fourth installment of a handy six-part checklist.
If you missed part one on implementation, customer service, governance and security, check it out here: https://blog.payworks.ca/customer-experience-is-everything-heres-your-must-have-feature-checklist-so-you-dont-miss-out.
If you want to check out part two on payroll and year-end services, visit: https://blog.payworks.ca/paying-employees-accurately-and-on-time-your-must-have-feature-checklist-for-payroll-and-year-end-solutions.
Missed part three on employee time and attendance? Find it here: https://blog.payworks.ca/how-to-get-set-up-with-the-right-tools-for-employee-time-and-attendance-your-must-have-feature-checklist.
Make sure you're covering all the bases when it comes to Human Resources:
Manage your people with Human Resources
| | | |
| --- | --- | --- |
| Must-have feature | We've got you covered! | What's included with Payworks? |
| Easy onboarding | ✓ | Send templated welcome emails, share important company documents and set up automatic notifications to let others know when someone new is joining the team. |
| Compliance tools | ✓ | Set up Read/Acknowledge features for company policy documents through desktop or mobile, and stay on the right side of business and legislative compliance. |
| Unlimited organizational policies and handbooks | ✓ | Need an Employee Policy Handbook or have an HR, legal or financial question? We have your back with HR Advisory Services. |
| Employee database | ✓ | Manage all employee personal information, like licenses and certifications, emergency contacts, and company asset tracking. |
| Online filing cabinet | ✓ | Digitally lock away employee documents and company property information - no more teetering stacks of folders on the edge of your desk! |
| Performance | ✓ | Track employee skills and education, as well as documentation related to reviews and disciplinary action. |
| User-defined fields and custom permissions | ✓ | Make sure employee info is available only to the right people at the right time. |
| Reporting | ✓ | Explore a comprehensive library of standard reports or a user-friendly Custom Reports Builder for ad hoc reporting. |
| Organizational chart | ✓ | Maximize clarity on employee-to-employee reporting relationships. |
| Employee Self Service Company directory with company contact info | ✓ | Keep your team members connected and on top of who's who in the organization. |
| Notifications | ✓ | Save time by using pre-defined and scheduled notices when changes occur to employee info. |
| Benefits | ✓ | Integrate with partner plans or streamline admin with your current insurance provider. |
| But wait, there's more?! | ✓ | Check out HR Advisory Services and Workforce Analytics to up your game. |
Explore all of Payworks' HR features: https://www.payworks.ca/online-human-resources.asp.
Want more info to aid in your vendor selection process? We have more to share! Visit https://www.payworks.ca/resources/must-have-features to learn more about must-have features for payroll, time management, HR, benefits and more.