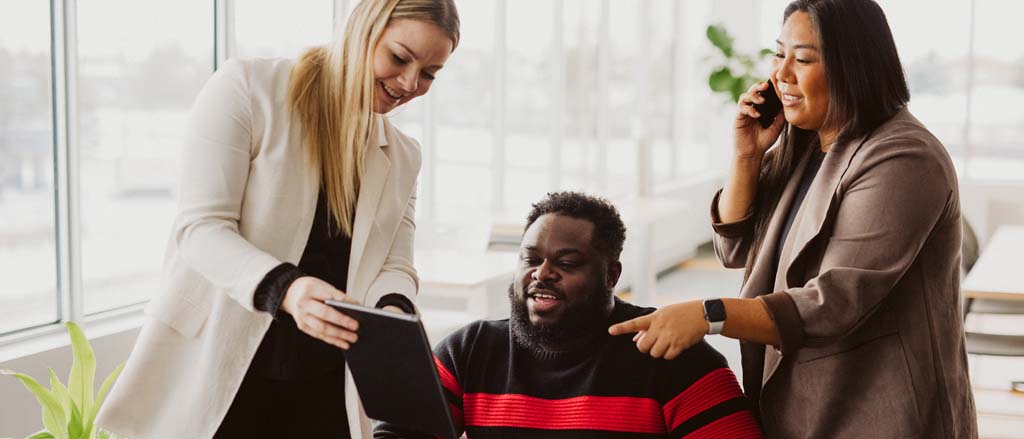 Paying employees accurately and on time: your must-have feature checklist for payroll and year-end solutions
Apr 18, 2023
Innovation Payworks
So… you're on the hunt for a better solution for managing recruitment, payroll, your people's onboarding experience, time off and schedules? You may be overwhelmed by the number of options out there, not to mention all the things you need to remember to ensure your people are paid accurately and on time. We can help! Here's the second installment of a handy six-part checklist.
If you missed part one on implementation, customer service, governance and security, check it out here: https://blog.payworks.ca/customer-experience-is-everything-heres-your-must-have-feature-checklist-so-you-dont-miss-out.
Make sure you're covering all the bases when it comes to payroll and year-end services:
Payroll & Year-End Services
| | | |
| --- | --- | --- |
| Must-have feature | We've got you covered! | What's included with Payworks? |
| Scalability | ✓ | We offer options for multiple locations and business numbers. |
| Seamless integration | ✓ | Transactions flow directly into Payroll from Absence and Time Management. |
| Interactive year-end checklist | ✓ | We take the guesswork out of year-end and are there every step of the way to help you make it across the finish line in time. |
| Auto filing | ✓ | Tax remittances and WCB premiums are done for you and ROEs are submitted directly to Service Canada. |
| Unlimited previews | ✓ | Generate as many payroll previews as you'd like! |
| Configurable automations | ✓ | Eliminate the need to manually update rates or accruals using automations. |
| Direct deposit | ✓ | Pay employees directly to their bank accounts without having to manage bank files or create paper cheques. |
| Secure, on-demand access to employee pay stubs and tax forms through Employee Self-Service | ✓ | Employee info is protected and delivered securely (as it should be!). |
| Email notifications for employee pay statements | ✓ | This auto-generated communication lets employees know that their pay statements are ready to view (and likely saves you a few emails in your inbox every pay cycle)! |
| Benefit premium deduction file and reconciliation reporting | ✓ | Quit dreading quarterly report time with our easy-to-read reports. |
Explore all of Payworks' Payroll features here: https://www.payworks.ca/online-payroll-services.asp.
Want more info to aid in your vendor selection process? We have more to share! Visit https://www.payworks.ca/resources/must-have-features to learn more about must-have features for payroll, time management, HR, benefits and more.