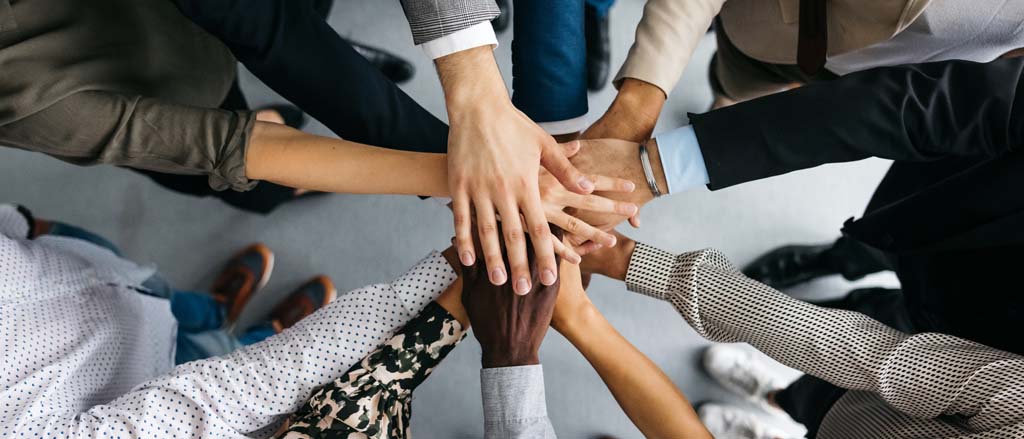 A deep dive into our implementation process for payroll, employee time management, HR and more!
Jan 06, 2023
Resources Payworks
If you're in need of a tech stack that supports more than just your payroll process, we understand that there are many (sometimes too many!) aspects to consider when implementing a third party system for your company's payroll and workforce management.
In addition to evolving your processes themselves, you have numerous stakeholders to loop in and a lot of employees and information to input into the new system. Tasks can quickly grow when you have multiple locations. Plus, you have a long everyday to-do list that still needs attention!
Feeling overwhelmed? We get it… and that's why Payworks makes our onboarding process as clear, efficient and configurable to your unique business needs as possible.
With us, you can count on an individualized implementation experience built upon best practices we've honed over the past two decades, because we're here to get it just right for you. Every new client is assigned a NPI-trained Implementation Specialist who provides dedicated one-to-one support, creates a project plan for your business' specific needs and sets you up for success from the start.
Here's exactly how they do it:
After signing up with Payworks [insert crowd cheer here], a dedicated Implementation Specialist will be assigned to your account. They'll guide you through every step of setting up your account to suit your business' needs and provide one-to-one training. They'll also be by your side for at least two payroll runs to ensure everything is running smoothly before your account transitions to your dedicated Client Service Representative - more on that below!
Even before you hear from your Implementation Specialist, they're getting familiar with your account details. They're officially opening up your Payworks account and setting up your business' info (business number, contact information and so forth) in our system. They're reviewing which of our solutions you'll be using and creating a project plan with due dates to ensure you're on track and on time, and that there's never too much on your plate at once.
It's time to bring everyone to the table for a kick-off call! This is when your Implementation Specialist will review your account with you and any authorized administrators at your organization. You'll review the project plan they've put together, which will include dates for regular check-ins and training sessions for all leaders and managers that need to be in the know. If your business also requires any third-party integrations, you'll talk about that in more detail with our team here!

If you haven't delivered this information already, here are some details you might be asked to provide:

The estimated date of your first payroll with Payworks and pay frequency
Your answers to some Needs Analysis questions as they pertain to payroll, benefits and employee time management
The authorized administrators for your business account (including name, email address, phone number, and level of permissions)
Setting up all things payroll and employee time management
You're already off to a great start! The next step is to chat all things payroll and employee time management. Typically, Payroll, Benefits, Time Management and Absence Management solutions will be set up in our system concurrently. The data from employee time punches, timesheets, accruals and more flow seamlessly over to payroll, and you'll quickly see what a breeze it can be.



Payroll – There might be some additional information requested at this time. Here's a quick head start on some details that your Implementation Specialist might request:

Employee information that's required to process payroll (including name, email address, DOB, SIN, start date, banking information, pay rates, etc.)
Company and employee year-to-dates (YTDs) for both active and terminated employees
Information related to payroll calculation formulas for items such as union dues and benefits

Time Management – Here's some of the information you can anticipate needing to provide to allow setup of your employee time management system:

Position titles, overtime rates, lunch and break rules, banking hours, inputting of provincial rules
Establishing work schedule, shift differentials and shift premiums
Establishing time capture option of preference and ordering/setting up of clocks if necessary

Absence Management – Information you can expect to be asked for in setting up employee time off parameters include:

Time off types, stat holidays and observed days off, and typical work weeks

Along the way, your information is imported by your Implementation Specialist, who ensures everything is set up as needed before your first payroll run. Before you "go live," they'll take some time to review your account with you and ensure all training has been completed for those processing payroll and using our Time and Absence Management solutions.

You and your Implementation Specialist will go through your first payroll run together. This provides a sense of familiarity and peace of mind when it comes to using the Payworks application. One of the many aspects of our application that clients love is the ability to generate an unlimited number of payroll previews. You can test that out for the first time at this step! Remember, you still have the opportunity to ask your Implementation Specialist questions, and they'll be at your side for another payroll run after this one as well.
Setting up all things related to recruitment, onboarding, retention, off-boarding and making data-driven business decisions
Once your first payroll run is complete (whoohoo!), any other solutions you wish to have implemented will be set up, such as Human Resources, Applicant Tracking, Workforce Analytics or HR Advisory Services. Your Implementation Specialist will take the time to understand your organization's key priorities and set up walk-throughs with those on your team who'll be using these systems.



Human Resources – Work alongside your Implementation Specialist to get familiar and trained in using our HR solution, including setting up email notifications, document uploads and more.
Applicant Tracking – Get trained up in using our Applicant Tracking solution, including creating workflows and offer letters, candidate rankings and more.
Workforce Analytics – You and your team will have access to weekly webinars with our very own HR & Analytics Specialist to ensure you're getting the most out of our Workforce Analytics solution for everything from developing your retention strategy to making the most out of every dollar invested.
HR Advisory Services – Gain access to on-demand, expert guidance and curated downloadable toolkits.

Now that everything is set up, it's time to process your second payroll run with Payworks alongside your Implementation Specialist. You can do it – we promise!
After your second payroll run is complete, you'll be introduced to your dedicated Client Service Representative (CSR), who will be your go-to for support going forward. A special aspect of our implementation process is you'll never experience a gap between our Implementation and Service Teams. You'll always have a contact that's a quick call or click away when you need them.


You can ask your CSR for tips and tricks on how to use our application more efficiently, or answers to more specific payroll legislation questions. They're always there for you and know you by name.
The above is a general outline of what to expect of Payworks' implementation process for clients who implement multiple solutions within our total workforce management suite. Each implementation process is customized for every client to better address their unique needs; this customization takes place in Step 3 when the project plan is reviewed. Rest assured, our Implementation Team says Payworks clients pick up on our systems fairly quickly, thanks to their easy-to-use and intuitive designs!
We empathize with the fact that your business has always managed payroll and employee time a certain way – switching over to a new system can feel intimidating with the size and complexity of your business. With Payworks, our Implementation Team has got your back – they'll ensure all the bases are covered with detailed project plans, regular touch points and training. We're in this together!
Let us show you how we're different. Visit payworks.ca to learn more.