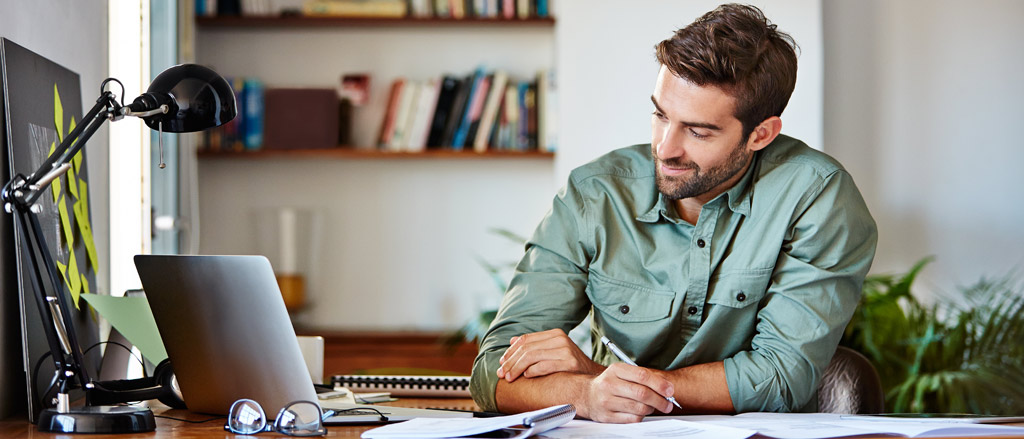 Five steps to simplified payroll: how our onboarding sets you up for success
Jan 13, 2021
Resources Payworks
Even when it's the first step down a smoother path, the process of putting change into action can sometimes feel overwhelming – we get it! That's just one of the reasons why Payworks has invested in building a robust and knowledgeable team of Implementation Specialists to guide our valued new clients through each stage of onboarding.
Curious about what this onboarding process could look like for your business? Here's a high-level peek at what you can expect… and what organizations like yours have to say about their own Implementation experience!
1. Let's get familiar
One of the earliest steps in the Implementation process is also one of the most critical – we want to get to know you! The better we understand the unique requirements and parameters of your business' workforce management operations and objectives, the more strategic we can be in our recommendations and guidance.
Payworks' Needs Assessment asks just the right questions to help us determine together exactly how we can serve you best – from pertinent details about your business structure to what time of the day and method of communication best suits your personal schedule.
"After being referred by colleagues in the business, we started our relationship with Payworks in 2017, which has grown as we've added additional companies to our portfolio. It was a very easy transition, and we've been very happy with our decision (hence utilizing Payworks for additional companies)!" – Mast Hair (Edmonton, AB)
2. Delivering your data
In the meantime, it's time to start pulling together all the necessary files to begin the transition process. Don't worry – we'll tell you exactly what we need, and will even provide templates for submission. These data requirements depend on what combination of Payworks' solutions you've engaged, and includes information like employee data and year-to-date values, specialized items such as custom calculations, departments and journal entry requirements, and more.
Once all of this data has been assembled and delivered, you're ready to kick off the beginning steps in your first-ever payroll run with Payworks – woohoo!
"Payworks has made it very easy for us to switch from [our previous payroll solutions provider]. We're very happy to have switched!" – Dean Veterinary Hospital (Kleinburg, ON)
3. Practice makes perfect
It's time to start exploring the Payworks applications in earnest! Guided by your Implementation Specialist, you'll become familiar with the ins and outs of the program's capabilities and interface while completing the crucial Company Setup, Employee Setup and pre-run validation and training.
We encourage you to ask all sorts of questions and take time to click around, testing out the functionalities that work best for you; we'll also make sure to refer back to the Needs Assessment often in recommending a process that feels like the right fit for you and your organization. By the time the first moment comes to pay your employees or build your employee schedule through our application, your confidence will be flourishing!
"Our company just recently converted to Payworks – we're using Payroll, Time Management and Employee Self Service. Thus far, our implementation process has worked extremely well. Our Implementation Specialist Natasha has taken the time to answer any of the questions that we've asked, and if she didn't know the answer immediately, she did her research and got us an answer. Her expertise extends far beyond her current specialty of implementation. We were never made to feel that our questions were unimportant or that we had to find the answer in an online tool. Everyone in our organization that was part of the implementation is very impressed with Natasha!" – Shelmerdine Garden Centre (Headingley, MB)
4. The moment you've been waiting for…
It's time to put all this new knowledge into action! But you didn't think we'd leave you to your own devices already, did you? On the contrary – your first payroll run, first payment date and the monitoring in between are all still part of the Implementation process and overseen by your Implementation Specialist to ensure you're on the right track.
This first payroll run is a great time to address any new opportunities and last questions as you finalize the training process. It's never too late to ask!
"We've been a Payroll client of Payworks' since 2013, and our implementation process included an online training session, initial employee setup by Payworks staff and telephone support during the first live payroll run. All worked seamlessly!" – Nepean Corona School of Gymnastics (Nepean, ON)
5. Getting comfy in your new routine
The last stage of your Implementation journey is to get to know your organization's new "team member" – your dedicated and highly-trained Client Service Representative (CSR).
After wrapping up and signing off on the completion of the Implementation process, your Implementation Specialist will introduce you to your new long-term point of contact and ensure a clean transition of all account knowledge and service preferences. We promise (and our clients confirm) – you're in good hands!
"We've used Payworks for payroll since 2017. The rates were great, the customer service is by far the best, and their IT is great. And implementation was SO easy!! Payworks is seriously the best company we've had the opportunity to work with." – Orange Julius, CF Polo Park (Winnipeg, MB)
If the fear of change has been holding you back from seeking help with your workforce management and Year-End processes, we encourage you to visit www.payworks.ca or connect with a Payworks sales representative in your region to find out more about how Payworks can do the heavy lifting for you!