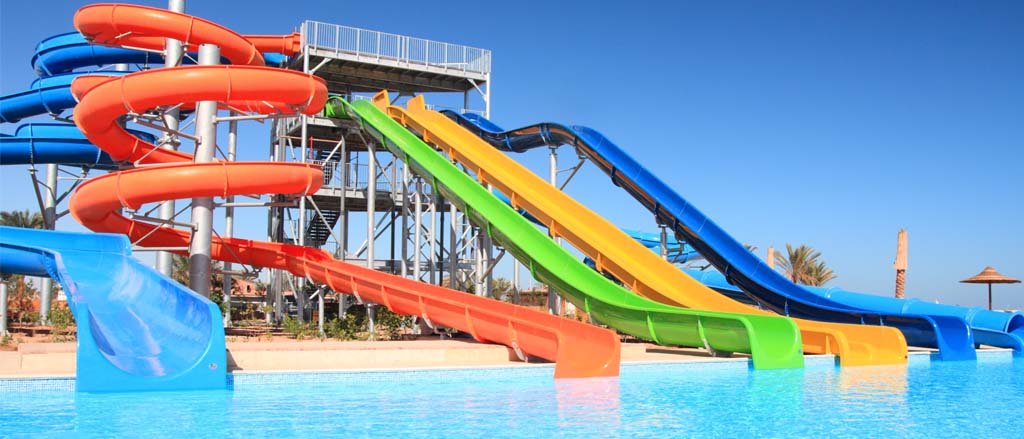 Seasonal businesses - ready for your best season yet? We can help!
May 05, 2023
Innovation Payworks
While it feels fair to say that almost every Canadian looks forward to our all-too-brief summers, Payworks understands that a change in the weather can signify something much bigger for a seasonal business.
Whether you're in adrenaline mode ramping up for summer, or are finally ready take a breath as you head into your off-season, there's never been a better time to think about how to set yourself up for success in the months ahead.
Here are just a few of the ways Payworks' team and solutions are here to help:
1. Expert, one-to-one service
You know that old saying "Processing payroll is just like riding a bike!"? Yeah, us neither. That's because running payroll is one of those tasks that only gets easier with repetition… and when you haven't done it for months, it's more than likely that you'll need your memory jogged here and there!
Your dedicated Payworks Client Service Representative (CSR) is National Payroll Institute-trained and knows you and your business by name. With every call answered in under 60 seconds by a human (not a machine!), you're sure to get the answers you seek quickly… and enjoy the same friendly, familiar voice and expertise.
When you're in that seasonal sprint, it can be easy for details and deadlines to slip your mind. We've got your back! Your CSR can reach out with a gentle reminder that it's time to process payroll, so you can say goodbye to the nagging feeling that there's something you forgot.
"As a small home business, Payworks' Payroll saves me a ton of time. My emails are always replied to promptly and with well-explained answers to my questions. If I need to talk to a person, my assigned rep (who is very helpful and patient) or someone just as knowledgeable is easy to reach by phone."

Lawn & Order Yard Care
Regina, SK
2. Easy-to-learn, intuitive-to-navigate solutions
Afraid of change? We hear you. But by onboarding more than 4,000 customers each year, we've got stress-free, five-step onboarding down to a science. We make it easy to make the switch, and you'll be glad you did: 98% of clients who choose Payworks choose to stay.
And once your onboarding journey is complete and you're in the nitty-gritty of navigating our full suite of workforce management solutions, you'll likely be pleasantly surprised at how easy it is to find your way around - even after a season away. That's no coincidence: all of our products are developed in-house with plenty of input from our clients.
"Our Implementation Specialist took the time to answer any of the questions we asked, and if she didn't know the answer immediately, she did her research and got us an answer. We were never made to feel that our questions were unimportant or that we had to find the answer in an online tool. Everyone in our organization that was part of the implementation was very impressed!"

Shelmerdine Garden Centre
Headingley, MB
3. Special features and resources that seasonal businesses just looooove
While every business benefits from reliable service and innovative solutions, there are some special Payworks perks that are sure to make your heart sing all season long:
Only pay for active employees: We keep your seasonal employees' info in our system even in the months when you aren't running payroll, so if they're rehired next season, they're already set up and good to go.

And there's no financial downside to keeping them on file, because one of Payworks' many differentiators is that we only charge for active

employees per pay period (as opposed to every employee on your payroll, regardless of whether they're active or not)! And if your payroll stops for six months, so do your payments to Payworks. Seems only fair, right?



Find out how ROEs can be a breeze: Seasonal businesses process more Records of Employment (ROEs) than most, just by nature of the business. Why not make it as easy on yourself as possible by leveraging Payworks' ROE Manager tool?

Not only is it user-friendly (our clients have been calling it "easy to follow" and "faster than ever"); we're pleased to file ROEs directly to Service Canada on your behalf. Hear that? That's one more task being scratched off your to-do list.

Make things easy for your team: We get it - while employee retention is top of mind for everyone, it's especially critical for businesses whose operating periods are short but intense. You want to make things as simple and enjoyable as possible for your employees in order to not only keep them for the season, but hopefully give them all the more reason to return next time around!

Employee Self Service (ESS) is a simple but secure way for your staff to enjoy 24/7 access to their pay statements, time off requests, shared calendars and more - all from their mobile device.
Stay confident and compliant when it comes to overtime and statutory holiday calculations: When you're the kind of team that'll keep working as long as the sun is up, you may have a lot of questions about overtime regulations and statutory holiday calculations (all of which can be complex).

Your CSR is happy to answer any questions you have, but we're also pleased to offer our fan-favourite Payroll Guide for Canadian Business

to provide extra guidance anytime, along with our

Payroll Calendar for Canadian Business

to see ahead of time which bank closures will impact your operating season and payroll processing timelines.



Eliminate any doubt about hours worked: Nobody likes feeling as if they have to hover over their team to get an accurate sense of their hours worked. Payworks is pleased to offer time tracking solutions that'll eliminate any question on your end - whether it's biometric time clocks that require a fingerprint to scan in, or mobile time punching with IP address restriction (so the employee has to be onsite to clock in or out), you can feel confident that you're getting the straight goods.
Leverage affordable, on-demand expert guidance for those sticky HR and legal queries: The more often you add someone new to your team (even if it's only for a few months), the more chances you'll have to encounter an HR quandary you've never had to figure out before! HR Advisory Services (HRAS) lets you connect to credible advisors who'll provide HR, legal and financial guidance you can count on.

Develop an Employee Handbook to make employee onboarding extra simple: You've got enough to think about leading up to Opening Day; verbally communicating (and - let's be honest - even just remembering) every single one of your employee policies shouldn't have to be one of them. With HRAS, you can develop an Employee Handbook that's as simple or complex as you need it to be, and is sure to serve you and your team for many seasons to come.
"We've been a Payworks payroll customer for several years now, and I'm so happy that our accountant recommended them - it's made my life much easier. They helped me overcome the challenge of switching from doing everything manually, which was always quite a chore when I had to calculate my remittances. Now, my remittances and T4s are prepared. Not only am I saving time, but I know that everything's accurate and completed on time. I've also had excellent customer service from day one, and our staff loves the direct deposit."

Smith Camps
Kenora, ON
Ready to make the upcoming season your best one ever? Connect with us for a no-obligation demo today and let us show you how we're different: https://www.payworks.ca/demo