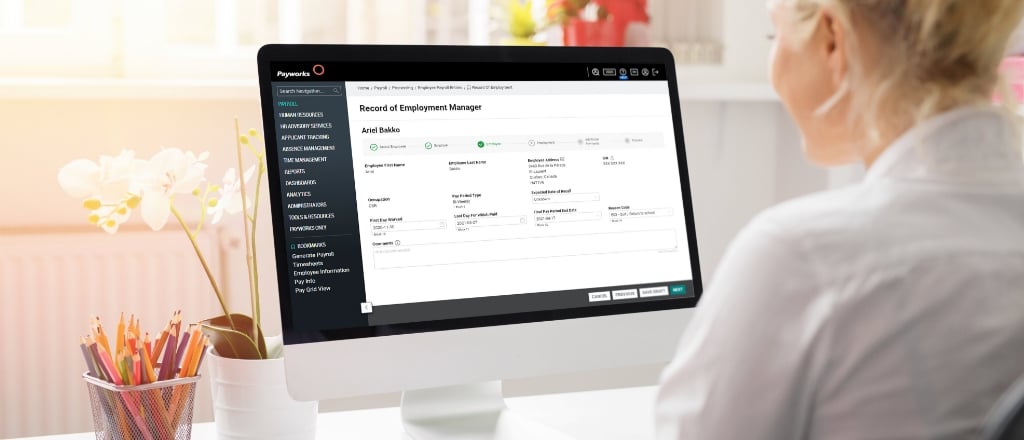 Why clients call our new ROE Manager "easier and faster than ever"
Sep 13, 2022
Innovation Payworks
We're excited to share that we've made the process of producing a Record of Employment (ROE) through our Payworks platform even easier! Our brand-new ROE Manager offers improved functionality in a user-friendly and intuitive environment that our clients are already calling "easy to follow" and "faster than ever."
An employer is required to submit an ROE to Service Canada when there's a break in work or insurable earnings of 30 days or more for an employee, or if they leave or are terminated. Seasonal businesses like golf courses have a regular rhythm of producing ROEs when their seasons end.
We know it can be a challenging and nerve-wracking process - not only to lose an employee or close down your season, but also to ensure you've followed the correct administrative rules for Service Canada to accept each submission (Service Canada has a set of validation rules that each ROE has to meet, and it can sometimes be difficult to understand or get correct; our new ROE Manager helps clarify the information required to satisfy this rule set).
Whether you've produced multiple ROEs in your career, are new to the process or could simply use a refresher because you process ROEs infrequently, our ROE Manager makes it simple. Here are some of the improvements:
The Look: All ROE screens have been updated to improve both speed and ease of navigation, saving you time so you can get back to the rest of your day faster.
Draft Mode: You can save an ROE as a draft if you need more time to confirm details, or if you get pulled into another to-do list task; just come back to it when you're ready!
Vacation Payouts Merge: Historically, when an employee had multiple vacation payouts in the last pay period, the administrator had to manually add them together and include that in the ROE. The new ROE Manager totals the correct accruals for you!
Quick Payment Validation: You can now easily access the Employee Quick Statement to validate Additional Payments, saving you even more time.
Downloads: Need a PDF of a completed ROE? You can download single or multiple ROEs at one time.
Mass ROE Creation: In only a few clicks, create ROEs for large groups of employees when you have seasonal shutdowns.
These improvements will also help ensure that you're submitting an ROE that Service Canada will accept, streamlining the process when a former employee needs to apply for Employment Insurance (to access an ROE, those who are applying for EI will need to create a My Service Canada Account at canada.ca).
If you're ready to embrace a streamlined payroll process that includes an easier ROE process, contact sales@payworks.ca for more information.