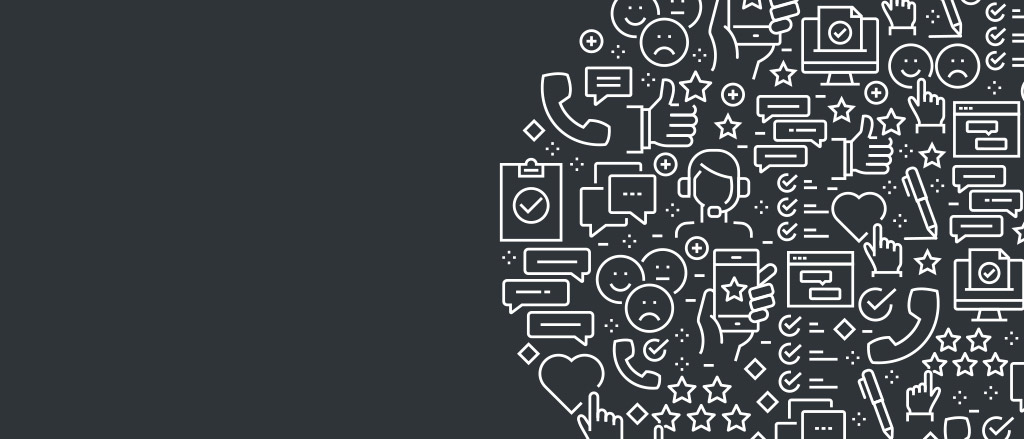 In their own words: why Payworks' clients count on their CSR as "part of the team"
Dec 28, 2022
Resources Payworks
Originally published on December 14, 2020.
Whether your organization is two or 200 strong, there's no overstating the importance of building a team that you can trust. Not only do you need to know they have the skills to independently perform and add value within their role; you also need confidence that their decisions are guided by the same values that have made your business a success.
For our clients, their dedicated Payworks Client Service Representative (CSR) inevitably becomes a team member by extension! Throughout the year (and especially at year-end), their CSR provides reliable guidance, support and Canadian payroll knowledge attuned to their specific business needs. Each CSR is supported by a small pod of CSRs and a team leader, sharing client intel across the board to ensure personalized support even when the assigned CSR is away from the office. And we solicit feedback often, through our Client Feedback form and client surveys, to make sure we're on the right track and identify opportunities to evolve our service and solutions.
These relationships are not taken for granted; on the contrary, we're honoured to be your trusted partner. Here are just some of the ways we'll continue working tirelessly to earn and maintain that trust:
1. Investment in training
Payworks has a Learning and Development team entirely devoted to building and reinforcing the knowledge and skills of employees across the organization in order to serve our clients most effectively.
"From their first day at Payworks, our CSRs are immersed in our culture and introduced to many learning opportunities and rigorous training," says Manager, Learning & Development Trina Huntley. "The goal is to get them familiar with every nook and cranny of the Payworks application so they understand how these tools can be best leveraged to meet their clients' unique needs. We receive frequent and enthusiastic feedback from clients on how supported they feel in exploring the application and what it can do for their business."
In their own words, clients say:
"Brandon is amazing. I messed up a payroll and had a list of concerns and he addressed all of them with humour, patience and kindness. I can't think of another example of a time I got this level of customer service."


"I could not be happier with this program and all the extra support/help from the staff! This has made my job significantly easier. Thank you."


"I just wish to acknowledge the excellent service provided to me by Aimee. I had a unique ROE issue regarding one employee in which the hours and $ were correct but the pay period dates were not aligned correctly. Aimee invested a lot of time and effort to fix the problem and was very supportive and patient throughout the process, which ended successfully. She definitely put the interests of the client first and foremost."
2. Commitment to education
As Payworks' solutions evolve, so does the landscape of Canadian payroll. Our internal committees stay up-to-date on the latest requirements and ensure all CSRs are equipped with the most current understanding of challenges and opportunities faced by their clients.
For 20+ years, Payworks has also been a proud partner of the National Payroll Institute (NPI), connecting our CSRs with ongoing access to their resources, training programs and Payroll Compliance Practitioner (PCP) and Certified Payroll Manager (CPM) accreditations. In fact, the majority of our CSRs are NPI-accredited.
We commend all those CSRs who invest the time to continually re-up their knowledge… and so do our clients!
"Excellent as always! Brianna is a great wealth of knowledge and very helpful when I have questions."


"I love the support that Payworks provides my tax preparation business and the simplicity it provides to business owners (my clients) to stay compliant while minimizing the time/knowledge they need to invest… they can just put their faith in Payworks' technology and support."


"Hi Kelsey – wow. I mean, let me say that again… WOW! Thank you so much for following up with this information and for checking into it. I called CRA twice and spoke to two people and they were not able to provide me with an answer or a way to structure the entries to ensure that the wages would qualify. Anyway… I am so appreciative of how incredibly helpful you were and how always helpful Amanda is as well. Everything that you both have been doing, and that Payworks has been doing (the calculators and the average wages earned spreadsheet and more) have helped me SO much. I tell everyone I can about how fantastic Payworks is."
3. A culture of caring
When it comes to client service, a genuine drive to put this knowledge into practice in helpful ways is just as important as the knowledge itself!
Payworks' purpose is "Doing Right by People", which drives our interactions with each other, our clients and our communities at large. This environment both attracts and retains individuals for whom this approach to life is their "comfort zone."
We're so grateful to each of our CSRs for the many ways in which they go above and beyond to help their clients succeed. And it sounds like we're not the only ones… Clients are saying:
"I just wanted to say that Jennifer and Shelby prior to her have exceeded my expectation around customer service and support. Payroll is not an easy process and the patience and support they have exhibited to me as a client (and a brand new small business owner) have been exceptional. It's rare in today's day and age to receive such meticulous attention, focus and above all EMPATHY from vendors. Thank you so much for all of your continued support. Words cannot describe how helpful and supportive the Payworks staff has been."


"I wanted to take the time to acknowledge and compliment Abby for always being helpful, friendly, professional and efficient. While Abby was off on her mat leave, I had the opportunity to work with several other great Payworks people. Sincerely happy we moved our payroll services to Payworks. You've made my life at work way better!! Thank you!"


"Payworks is AMAZING! All of the team are so great and supportive and PATIENT! Susan is such an uber awesome team leader. She and her team never fail to please and they have saved me from some pretty confusing and tricky issues! If I could rate Susan and her team with stars, I would give them A MILLION!"


We extend a huge thank you to the clients who've put their trust in Payworks since we opened our doors 20+ years ago – we'll continue to do everything we can to earn it every day.