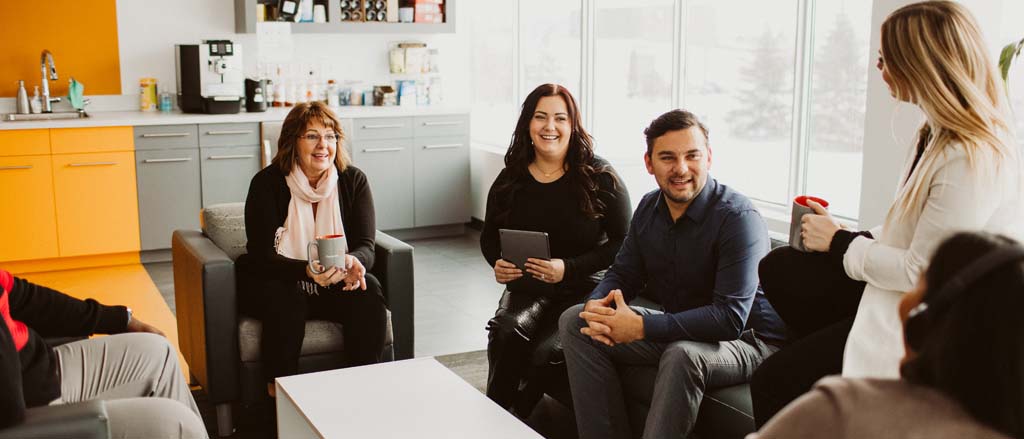 We're honoured to be recognized as a top employer and solutions provider
Apr 04, 2023
Media Payworks
Every year for many years, one of Payworks' primary Objectives and Key Results for the months ahead has been to nurture an "engaged workforce dedicated to our purpose." That purpose, of course, is "doing right by people" - whether our clients, colleagues or members of our community.
Thanks to the efforts of this talented, inclusive, and indeed highly-engaged team, we're honoured to have been included alongside some of Canada's best and brightest in three recent award wins.
Payworks has been named one of Canada's Top Small & Medium Employers for 2023 and one of Manitoba's Top Employers for 2023 by Canada's Top 100 Employers. Winners for both awards are evaluated on factors as diverse as benefits policies to training programs to community engagement and more. This marks Payworks' second year as one of Canada's Top Small & Medium Employers, and third consecutive year as one of Manitoba's Top Employers.
This is also Payworks' second year in a row being named one of HRD Canada's 2023 5-Star Software and Technology Providers for HRIS, in the Payroll Providers category! Given that HRD Canada selects its winners based on one-on-one interviews with workforce management professionals, we're thrilled to learn we're making a positive impact and fulfilling our purpose for Canadian businesses from coast to coast.
"No matter where our team members are located in Canada, it's their steady commitment, positive energy and unique skills that have taken us to this point," says Vice President of Human Resources Jennifer Johnston. "As an organization, we're honoured to receive these designations among such innovative and inspiring company, and congratulate all winners on their many contributions and successes!"
When it comes to great people, there's always room for one more! Learn about opportunities to join our growing Canadian tech company and see why our people choose to invest their time and talent here: https://www.payworks.ca/about-us/careers.