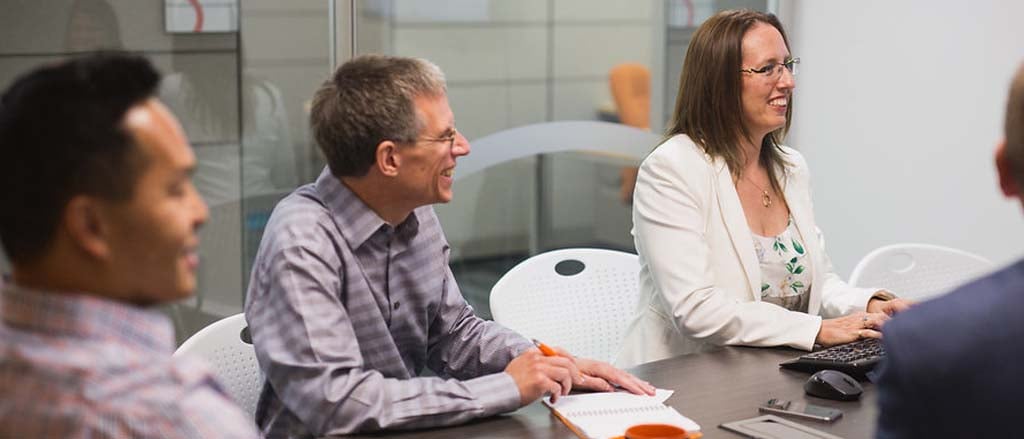 We've been named one of Manitoba's Top Employers (again!)
Mar 15, 2022
Culture Payworks
For the second year in a row, Payworks is honoured to have been recognized by Canada's Top 100 Employers as one of Manitoba's Top Employers!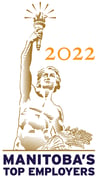 This designation is awarded based on a wide breadth of factors, from an employer's culture and benefits policies to performance management, training opportunities and community engagement.
This recognition arrives on the heels of our selection as one of HRD Canada's 5-Star Software and Technology Provider Award recipients for 2022. In both cases, these achievements would be impossible without each team member's dedication to creating and supporting not only workforce management technology that makes an impact but also an organizational culture where everyone can thrive.
Arlee Snitowski, Franchise Accounts Client Service Manager, has been contributing to this culture practically since the first day Payworks opened our doors in Winnipeg over two decades ago.
"Even after 20 years with Payworks, I can still say that I love coming to work every day!" shares Arlee. "You won't find a more rewarding place to work, especially since Payworks plays such a huge part in the community."

"At Payworks, I feel empowered in my work," says Marlene Drake, Product Manager, who's also based out of Payworks' head office in Winnipeg. "I can take initiative and make decisions, and feel cared for professionally and personally. The flexibility provided by Payworks also allows for a healthy work-life balance."

"Payworks has given me an opportunity to collaborate with extremely gifted individuals," shares Digital Marketing Manager Randy Muns, who's been part of the Winnipeg team since 2019. "We also find lots of ways to bring fun into our day-to-day, which is extremely motivating!"
Payworks congratulates all organizations recognized as Manitoba's Top Employers for 2022! Thank you for all you do to build a thriving economy and community, where generations of Manitobans will find meaningful opportunities to work, live and raise their families for many years to come.
When it comes to great people, there's always room for one more. If you're interested in joining the Payworks team, please visit www.payworks.ca/payroll-careers.