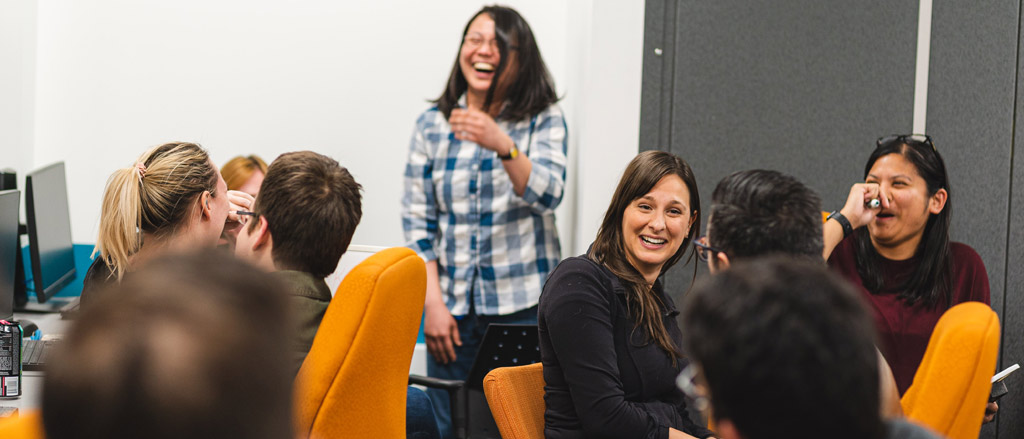 In inspiring company among Canada's Top 100 Small & Medium Employers
Apr 06, 2021
Culture Payworks
Members of Payworks Development Team enjoying the activities of Dev Olympics in 2019.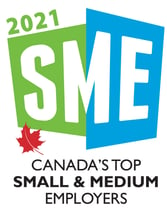 Small and medium enterprises (SMEs) have served as the backbone of the Canadian economy for generations – in fact, they account for an astonishing 99% of Canadian businesses. We've always known these organizations to be innovative, nimble and resourceful, and no year has reinforced this like the one we've all lived through most recently.

These are just a few of many reasons we're honoured to be in such esteemed company on Canada's Top 100 Employers 2021 list of Canada's Top Small & Medium Employers. As a Canadian-owned-and-operated SME ourselves, we're continually inspired by our clients, our cross-industry peers and the dedicated individuals who ultimately create these organizations' success.

Over the past 20 years, Payworks has grown from a single employee to hundreds. In that time, each member of the team has contributed in unique and impactful ways.
"As we celebrate 20 years, what I want to share with our amazing Payworks team from coast to coast is a profound 'thank you,'" says Payworks President & CEO JP Perron. "Thank you for bringing your talent, your energy, your empathy and your ideas. Without you, none of the opportunities we have today – opportunities to not only build our business but to serve our clients, each other and our community – could ever have been realized."
Payworks also thanks Canada's Top 100 Employers for this recognition, and congratulates all of the organizations recognized as Top Employers for 2021!
To learn more about Payworks' selection as one of Canada's Top Small & Medium Employers, please visit: https://reviews.canadastop100.com/top-employer-payworks#sme.
When it comes to great people, there's always room for one more. If you're interested in joining the Payworks team, please visit https://www.payworks.ca/payroll-careers.asp.