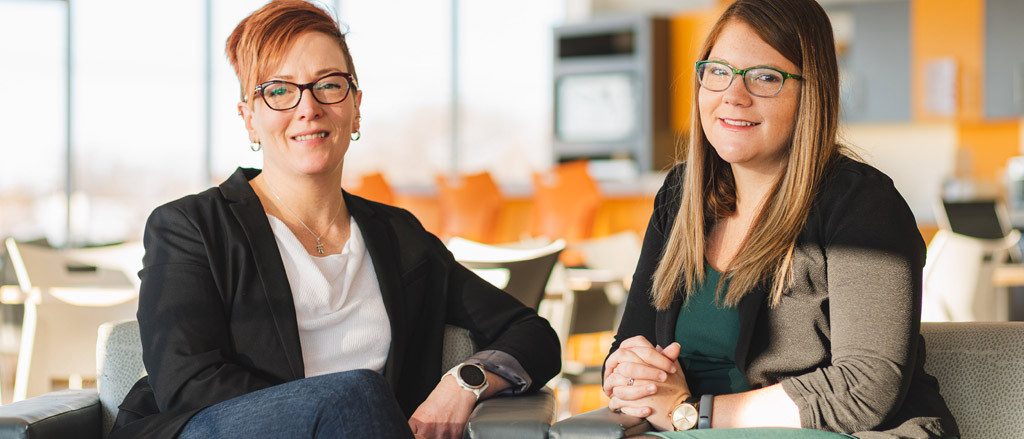 Driven by purpose: the 2020 HR Excellence Awards and how we found our "why"
Dec 11, 2020
Culture Payworks
Each of us has our own unique reason for getting out of bed in the morning. No matter what drives us, we're all at our very best when we're clear on our purpose and how we make the world around us a better place in our own way.
At Payworks, our purpose is "Doing Right by People", and we're honoured to have been recognized by CPHR Manitoba's 2020 HR Excellence Awards for the impact of this purpose on our team, our clients and our community.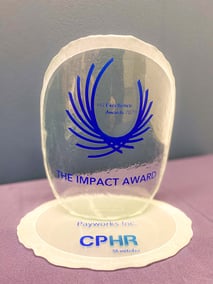 Payworks has been named the 2020 Impact Award winner "for making work more meaningful and engaging, including culture, corporate social responsibility, employee volunteer programs" and more.
In 2015, Payworks embarked on a mission to "define our 'why'" through a Purpose Project. Rather than a vague mission statement or a lofty vision statement, a purpose would provide a succinct, compelling cause that our team could confidently look to as our reason for coming to work each day. Our purpose wouldn't be as simple as just payroll processing; it would be intrinsic to our business and culture.
To be authentic, our purpose statement needed to reflect values that the whole team aligned with, regardless of role, location or tenure. An employee survey was distributed to spark the conversation, and the feedback was more or less unanimous: the vast majority of staff already knew that our purpose was more than financial gain, identifying "helping to ensure that Canadians get paid accurately and on time" and "making a positive change in our communities" as our raison d'être.
The resulting purpose statement was "Doing Right by People", unveiled to all staff at the 2016 Town Hall Meeting one year after the Purpose Project began. Since that day in 2016, "Doing Right by People" has been our guidepost and mirror when making decisions – big and small, internal and external, client-facing and community-facing.
"One of the reasons I supported the Purpose Project initiative from the beginning was that the intention was not to put plaques on walls," says Barb Gamey, Co-Founder of Payworks. "The goal was always to put into words a purpose that we could live and breathe each day, allowing all of us to lead one another by example. 'Doing Right by People' is second nature to our team at this point, and we're a stronger, more engaged and more successful company for it."
JP Perron, President and CEO of Payworks, agrees.
"One of the reasons that I think 'Doing Right by People' has caught such traction is that this purpose was bred into the organization from day one, even if it wasn't formally identified as such," he adds. "Our purpose statement wasn't created out of nothing; it's reflective of who we already were. It supports our philosophy regarding community-building, whether through the growth of our national head office in Winnipeg or sharing our resources wherever we can do the most good."
The 2020 HR Excellence Awards were held virtually on December 10, 2020, recognizing the many achievements of employers and HR professionals across the province. We congratulate and thank all the winners and nominees for their inspiring work in building the connections that make a stronger, healthier and more resilient Manitoba!