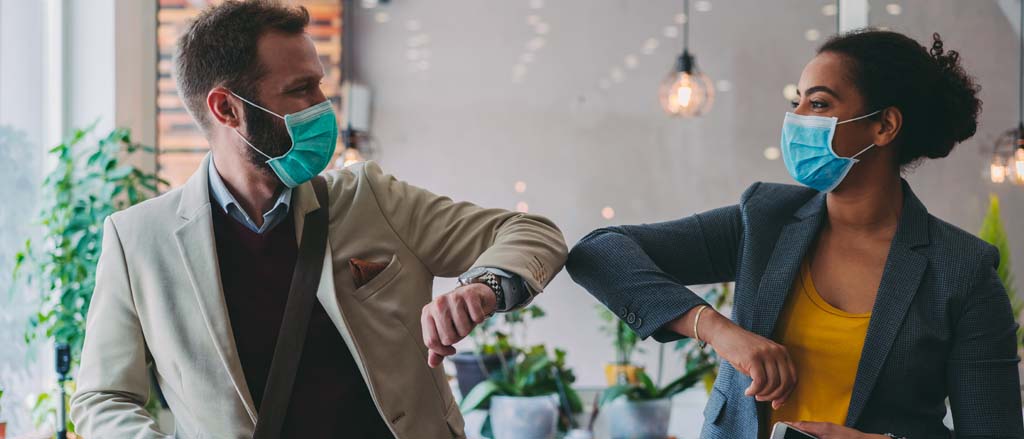 Vaccination tracker, policy development, touchless data capture and more: Payworks has the tools for the ever-evolving world of work
Feb 04, 2022
Innovation Payworks
The world of work continues to evolve at what feels like light speed. Between the increased focus on health and safety, legislation changes related to sick time and the rapid adoption of hybrid work, managing your Canadian workforce is becoming increasingly complex.
For employers, this means implementing new policies and processes and discovering new tools to manage it all efficiently, all while staying on the right side of compliance and best practice. That's a lot to manage on its own, let alone if you're feeling out of your element.
If you're looking for support to ensure you're on the right track, Payworks is here to help. Here's how:
1) Store and track vaccination documentation – In the Health section of our Human Resources (HR) solution, clients can upload documents or request employees' proof of COVID-19 vaccination, if required. To maximize employee privacy, these documents will be stored separately, and will only be available to approved users. Compliance and confidentiality - all in one!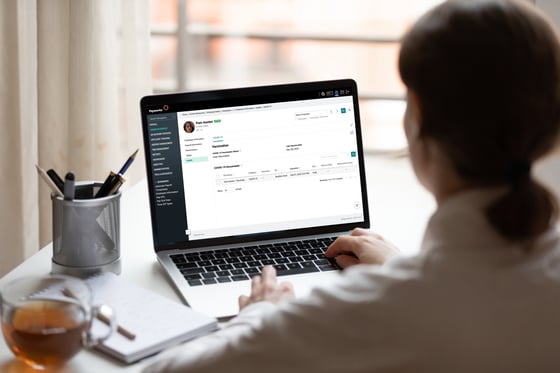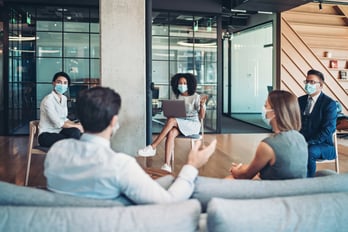 2) Get your policies and practices in sync with the changing HR landscape – Are you looking at reopening your workplace or wondering how to structure a successful hybrid work model? How about outlining accommodation policies or changes to how you manage leaves? Both the development and communication of your organization's policies are critical, particularly as requirements continue to change. With HR Advisory Services (HRAS), we can help you create a tailored Employee Policy Handbook, provide health and safety checklists and support you with accredited HR, financial and legal advice (without the sticker shock or additional head count).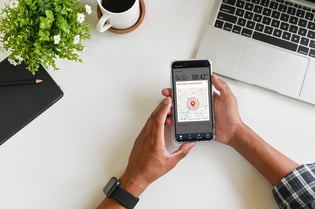 3) Capture clean data (in more ways than one!) – We understand that employers are looking to minimize physical touchpoints for staff based on health and safety best practices. Payworks offers flexible time capture options like web time with GPS locations and biometric and facial recognition clocks, so you can rest assured that your staff is touching fewer surfaces when punching in. Plus, automated integration into payroll means there's no need to re-key any data (or worry about making an error in the process!) once timesheets are approved.
4) Make sure you have the shift coverage you need – Scheduling based on employee availability is increasingly complex… but with Payworks, it's easier than ever. We make it simple to ensure all shifts have proper coverage while managing and juggling sick time, well-deserved vacations, leaves, mental health days and the need to quarantine based on evolving COVID-19 public health regulations. Our Time Management solution provides clear visibility into employees' availability and time off requests, as well as shift templates and a scheduling agent to help automate schedule generation.
Bonus: improved communication via Employee Self-Service (ESS), where your staff can access a Shared Calendar and maintain their most up-to-date availability.
5) Stay nimble with a flexible time-off system – There are more reasons than ever for employees to need time off, and there may be new provincial regulations around paid leave announced in the near future (following British Columbia's lead). Our Absence Management solution allows you to configure rules to suit your organization, choose an unlimited number of time off types and establish company default presets. Plus, when you add ESS, employees can submit requests and managers can approve them in just a few clicks, all from any web-enabled device. You can stop scrambling to keep track of time off requests, because all employee absence information is located in one place. Then you save even more time because that data flows through to payroll.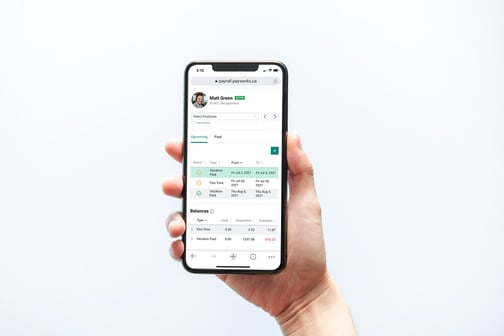 For more information, please reach out to your dedicated Client Service Representative or contact our National Sales Team at sales@payworks.ca.