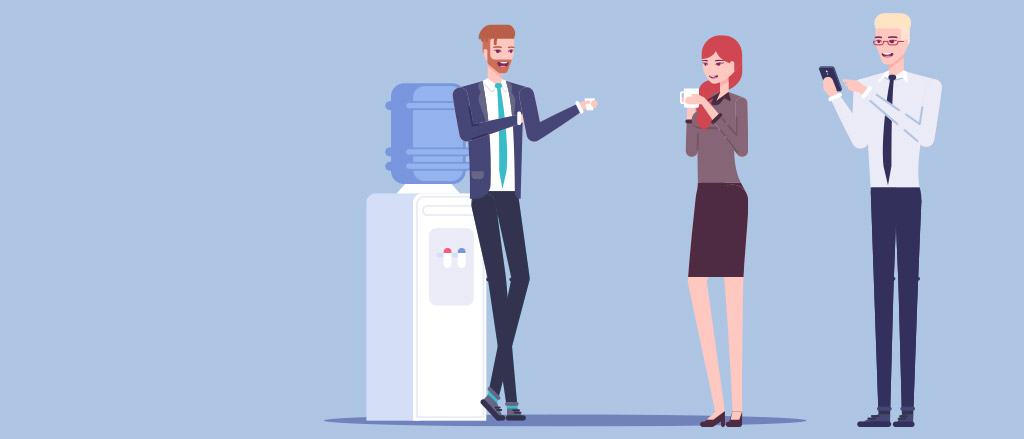 Leveraging tech to plan a safe, strategic return to work
Jul 12, 2021
Innovation Payworks
Whether by policy or preference, remote work is here to stay! Payworks' #HRFromAfar series leverages the insights of our in-house HR experts to help leaders, fellow HR professionals and Canadian business owners navigate the many unique facets of virtually managing a workforce.
No matter their size or industry, all Canadian organizations have pivoted on some scale in response to the COVID-19 pandemic. For many, this has meant a rapid (and entirely unexpected) transition to remote work.
Now – almost a year and a half later and pending regional regulations – some of these organizations are cautiously beginning to welcome their teams back!
Amidst the joy of seeing and collaborating with colleagues in person again, safety considerations are likely to remain at the forefront of operational priorities for the foreseeable future. Thankfully, the same technology relied upon by organizations to stay remotely connected to their people can help further bridge the gap to our next version of the "new normal." Here's how:
1. Expecting a hiring boom? Get prepared now!
As COVID-19 restrictions loosen in regions across the country, many industries are eager to not only welcome back existing staff but also to grow their team to meet a flood of pent-up demand for their services. Payworks is thrilled to support these organizations in their exciting plans for the future by helping to streamline the hiring process through our Applicant Tracking feature.
Applicant Tracking not only reduces the time required to find a new candidate; it also reduces the associated legal risk by helping to keep hiring organizations compliant and efficient (which is particularly important when you're under time pressure to staff up fast!). Learn more about how Applicant Tracking can up your interviewing game here!
2. Continue to leverage the year's efficiency wins
Remember your initial hesitancy to transition from paper to digital processes before your team went remote… and how that transition turned out to be less painful than you imagined? All across the country, organizations have scored major efficiency, accuracy, and security wins by taking their payroll, HR, time management and absence management functions online.
Employee communication has also been streamlined like never before! Whether you're releasing new "safe at work" policies and want an easy way to track who's reviewed them, are looking to implement new health screening processes, or want to make it simple for employees to securely upload personal documentation , there's no reason to go back to memo printouts and loose papers scattered all over your desk just because you and your team are back in the same building!
And don't forget – all of this digitization further feeds the data from which you can pull analytics and build business intelligence. The better you know your team, the better you can serve them (and they can serve your clients!).
3. Make your workplace a safe space
While COVID-19 vaccination numbers continue to climb, upfront screening will likely continue to be a critical part of heading off any sort of illness in the workplace (especially as our immune systems begin to catch up from a year at home!).
While time clocks have already proven valuable in aiding contact tracing, new evolutions of clocks include thermal scanners and COVID-19 symptom questionnaires. You can also leverage touchless punch-in options like facial or palm recognition to keep your clock squeaky-clean. This helps to stop any viruses at the front door, further protecting the team inside.
Want to learn more about how to leverage technology to plan a safe, strategic return to work? Please call Payworks toll-free at 1-866-788-3500 or email sales@payworks.ca to get started.