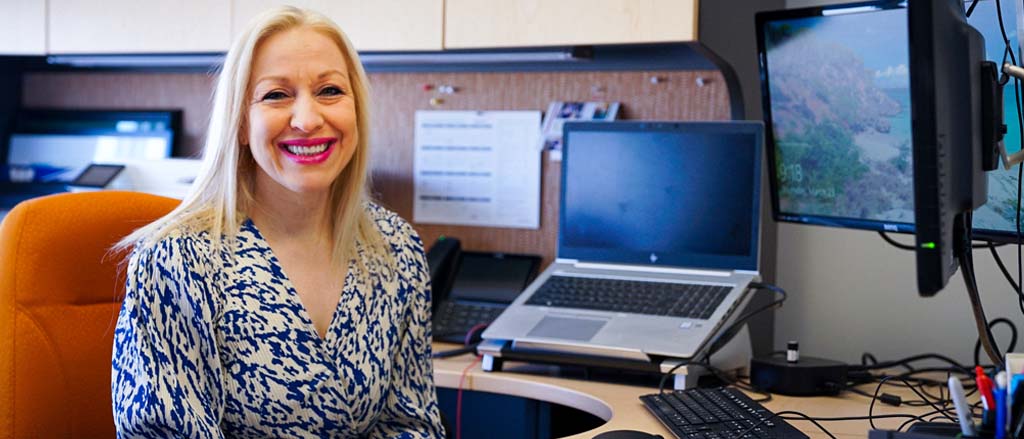 How we use it & why you'll love it: Payroll, benefits integration and more
May 10, 2023
Innovation Payworks
As we've said before, it's our clients' feedback that drives our functionality… but that includes guidance from our very own team! After all, the very first "client" payroll we ever ran was our own. We're turning the spotlight on our own people leaders, payroll pros, and HR gurus to find out how our solutions help them solve their everyday challenges.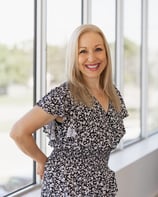 Say hello to Megan McCall! Since 2011, Megan's brought her keen analytical skills and people leadership know-how to a variety of roles at Payworks, evolving from a general HR advisory role to her current position as our very own Payroll Team Leader.
Because she's covered the gamut of workforce management tasks in her time here, Megan's had the chance to use practically every product in Payworks' full suite (and to help shape them too)! We sat down to chat about her HR-driven approach to payroll and how our integrated solutions make her work life easier… along with how they can do the same for you, whether you're a business owner, payroll specialist or otherwise.
theWorks: Hi Megan! Your day-to-day has changed a lot since you started at Payworks. How did you find yourself specializing in payroll?
Megan McCall, Payroll Team Leader: Back in the day, it was just me and one other person serving in general workforce management positions. Of course, Payworks was a lot smaller back then too! < laughs > The business grew and we started adding more support on all sides, and by 2019 or so, my responsibilities had flipped from what was probably an 80% HR/20% payroll split to the exact opposite.
tW: Do you feel like your HR experience influences your current payroll-specific role?
MM: Absolutely, yes. Even though I'm in a payroll role, I still feel like I come at it from an HR perspective. I like communicating with employees to help empower them to understand their money! There's that human element, where I have the opportunity to do right by people by helping them to achieve their goals.
Some of them may have never had a pension before, or completed a TD1 form… I want them to understand their compensation, because it directly impacts all aspects of their lives. In my role, I can foster trust with them that they're being paid accurately and that the money will be there when it's supposed to be there.
tW: You've been with Payworks for a long time, and we have the advantage of building our own solutions - for our clients AND ourselves! Which products have you used, and have you had the opportunity to provide your own feedback to our development team?
MM: So I've had the chance to use HR, Payroll, TANDEM Benefits Integration, Absence Management, Time Management, and even Analytics. And yes, the Product teams are all super receptive to user feedback! I remember training one of our former HR advisors to process payroll, and she'd joke about how frightening it was to hit the "Run Final" button. We shared our idea to add that last chance "Are you sure you wish to submit payroll for final processing?" message that appears before you submit… and now it's a permanent feature within the Payroll application.
tW: How do you use Payworks' solutions these days, and how do they make your work life easier?
MM: Right now, I'm most often using Payroll, Absence Management and TANDEM Benefits Integration. And from the start of my time here, my work life's been so much easier because all the data I need to access is within one system - the same information is shared across all of the modules, so there won't be incongruities.
Being able to upload documents and securely store their banking information, TD1s, onboarding forms and so forth all in one spot saves a lot of time… and when we shifted to remote work back in 2020, it was a lifesaver to have it all available digitally! I also really appreciate not having to learn multiple systems.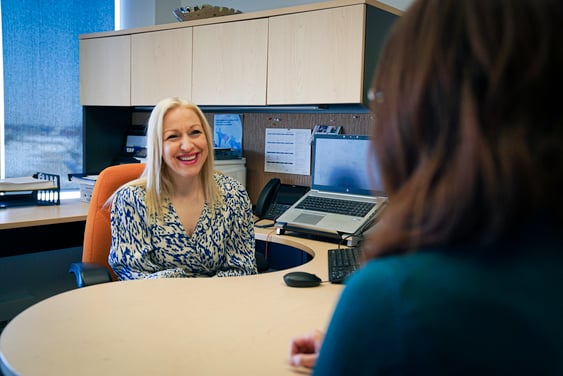 Photo: "Even though I'm in a payroll role, I still feel like I come at it from an HR perspective. I like communicating with employees to help empower them to understand their money!" says Megan.
tW: If you had to pick one tool within each of your most-used applications as your personal "can't live without it" feature, what would they be?
MM: Ooh, good question! Within Payroll, I'd say it's the ability to run an unlimited number of previews. I appreciate that I can do it as many times as I need to in order to see how something will impact someone's pay, and then go back to adjust as needed. I also love the new Record of Employment (ROE) Manager tool - it's made the ROE process really smooth.
I can't really imagine managing Payroll without Absence Management in general at this point - we have close to 450 employees! < laughs > For my role, that's the most potent combination. Without it, I'd be manually entering all vacations and sick times, which would take a lot more time and likely be a lot less accurate, even if we had a really small team.
And then with TANDEM Benefits Integration, having the ability to import monthly benefit premium changes saves me hours every month. In the past, I'd receive a billing statement in the mail and literally go line by line with a ruler to manually enter the changes into our system. Now, I automatically receive a file that I can open, review and save once I've verified it, after which point almost all changes are automatically applied. It also applies the correct retail sales tax per province, which is helpful for any business with employees living across Canada!
tW: Compared to solutions you've used before coming to Payworks, what do you think makes these integrated solutions unique?
MM: From my own experience and what I've heard from other people, Payworks' system is very intuitive - I think pretty much anyone could pick it up without needing to be a payroll or HR professional. Some of the other systems out there are older, bigger, and clunkier - you do need to have a little bit more knowledge to use them effectively. For a business owner managing these things themselves, Payworks is much easier to navigate.