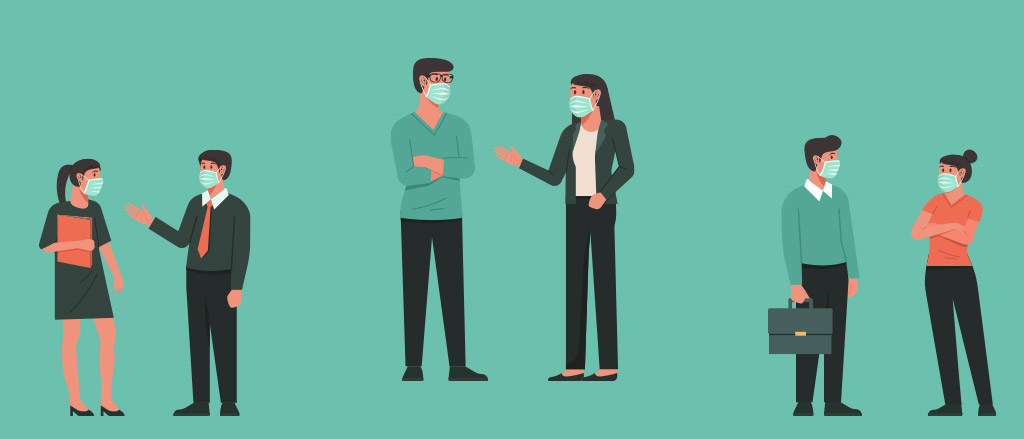 How to support health and safety in the workplace while it's more important than ever
Jun 02, 2021
Innovation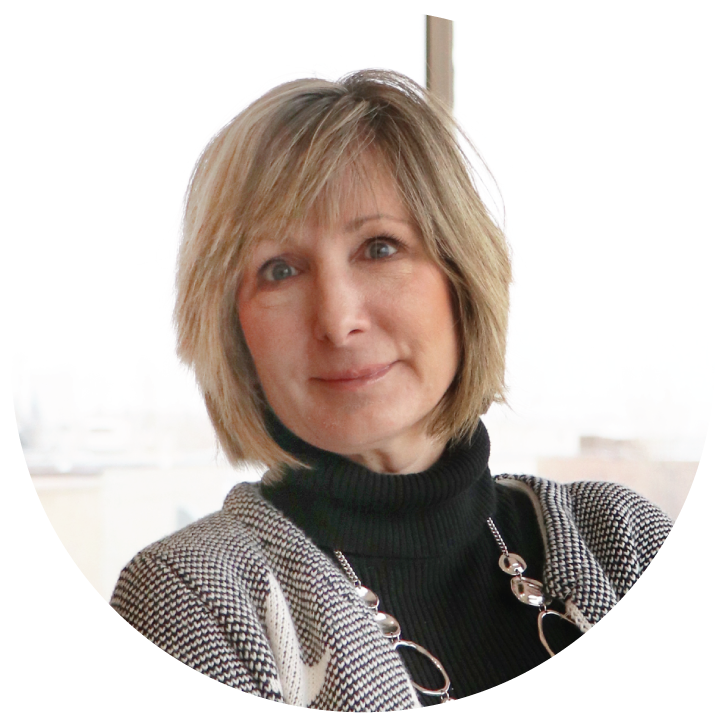 Cindy Tarasow, BA, CHRL
HR & Analytics Specialist, Payworks

Cindy has over two decades of broad Human Resources experience across a number of private and public sectors, well-positioning her to serve Payworks' clients as a subject matter expert in leveraging their organizations' business intelligence to guide strategy and decision-making.
Spécialiste, RH et analytique, Payworks

Comptant plus de 20 d'expérience dans le domaine des ressources humaines, autant dans le secteur privé que dans le secteur public, Cindy possède toutes les compétences nécessaires pour bien servir les clients de Payworks à titre de spécialiste des RH, les aidant à développer une intelligence d'affaires pour leur entreprise dans le but d'élaborer des stratégies et de prendre des décisions.
Whether by policy or preference, remote work is here to stay! Payworks' #HRFromAfar series leverages the insights of our in-house HR experts to help leaders, fellow HR professionals and Canadian business owners navigate the many unique facets of virtually managing a workforce.
Supporting workplace health and safety has always been at the forefront of employers' priorities. Not only do healthy and safe environments contribute to an individual's overall morale, motivation, life enjoyment and fulfillment, physical health and mental wellbeing; they also set the foundation for superior employee engagement, productivity, participation, attendance and job satisfaction.
In navigating the COVID-19 pandemic, employers have been especially immersed in workplace health and safety, including preventing the spread of COVID-19, maintaining their business within COVID-19 mitigation restrictions, and supporting the mental health and wellbeing of their employees. These additional or increased responsibilities can feel overwhelming for business owners and people leaders – but Payworks is here to help!
According to the Canadian Centre for Occupational Health and Safety (CCOHS), a comprehensive workplace health and safety program has four main components – physical environment, workplace culture, employee benefits, and employer and employee participation and involvement. Payworks can assist local businesses in addressing each of these CCOHS components by leveraging our suite of total workforce management solutions – here's how:
Keeping the physical work space safe
Occupational health and safety, which concerns employees' physical work environment, is familiar to many organizations. Many businesses track health and safety incidents, slips, trips, falls, accidents and injuries to ensure those occurrences are reported, investigated, resolved and hopefully prevented in the future.
How Payworks can help is in the tracking of these incidents – both the occurrences themselves and the subsequent investigation results – within our Human Resources (HR) module. By using this feature, organizations can ensure health and safety incidents are comprehensively tracked with the incident type, date of occurrence, WCB report date, and a description of the incident.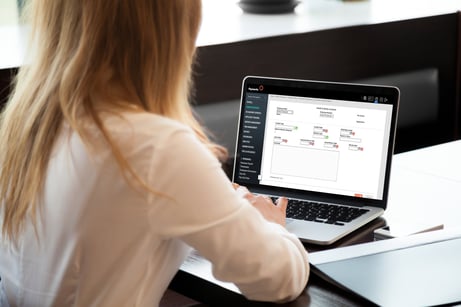 Admins can also store employee-specific electronic documents within the HR module by using the Employee Documents feature. Medical notes, First Aid Certifications and other documentation can be uploaded in the employee file and categorized as Health and Safety documents for easy reference. Uploads can also be classified as a "Restricted Document," ensuring that only those who should be able to access sensitive information can do so. By applying security access rules to these documents, organizations can significantly reduce the risk of sharing confidential data typically housed within physical logbooks or on pieces of paper.
Additional reporting across all data entered on this screen is available through a seamless integration with Payworks' Global Report Writer. Organizations can also gain insights into trends surrounding safety-related absences with the integrations available between Payworks' Absence Management and Workforce Analytics.
By using our workforce management toolset, members of your organization's HR team have a unified place to access this important information when they need it.
Meeting the psychosocial wellbeing of your employees
Health and safety considerations for the workplace extend beyond physical hazards and safety incidents. Creating a safe space and a supportive culture that cares about its workforce and the unique needs of its employees contributes to the overall health and safety of an organization by promoting psychosocial wellbeing.
Payworks' solutions are designed to help businesses in meeting their employees' psychosocial needs. Throughout our integrated solutions suite, admins can incorporate their staff's preferred names and employee photos. This information is applied across many of our suite's features, including company organizational charts, pay statements and tax forms, time and attendance options (for example, time clocks) and much more. By making use of this functionality, members of the HR team can guide internal communications in a way that supports all members of their workforce.
Promoting wellness to your organization
Easy and effective communication is key to organizational success, and that goes double for communication around health and safety. Promoting workplace health best practices and policies to staff is an important component to ensuring employees are aware, educated, equipped and confident regarding workplace health. According to the CCOHS, "employers of each jurisdiction and territories are required, by law, to post certain documentation and signage to protect the health and safety of workers. The law requires employers to post this information in the conspicuous areas that workers have easy access to it, and in places where it is likely to come to the attention of workers."
Health and safety documents and policies can be introduced across a workforce using Payworks' Payroll module and Employee Self Service (ESS); specifically, through the Company Bulletins feature. Here, organizations can announce safety promotions or return to work processes that are made available to view regardless of where staff are working.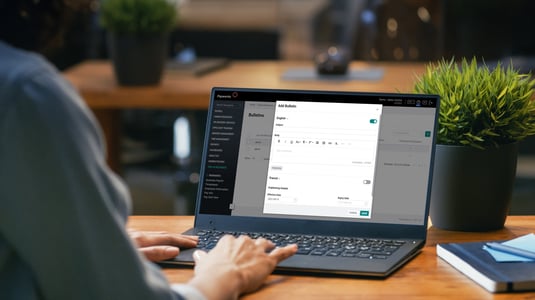 If there's a need to distribute PDF documents like company policies and procedures to staff, the Company Documents feature within the HR module is a powerful tool to accomplish this task. This feature enables workforces to share meaningful safety content across their organization, and is especially helpful when working in a remote setting. It also ensures the information is housed and available in a centralized location for easy reference. If there's an organizational need for employees to formally acknowledge that they've read those materials, the added Acknowledgement feature gives businesses an accurate understanding of which staff have or have not reviewed the communications in question. Distributing documents and policies through Payworks' ESS means employees can access this information 24-7 from any web-enabled device.
At Payworks, our Pay it Forward philosophy and community giving initiatives are one of the ways we support the wellbeing of our workforce and communities. Through the integration between Payworks' Absence Management and Workforce Analytics modules, we can both track and report on our staff's paid days off to volunteer at a not-for-profit organization of their choosing. Using this feature enables our organization to see the financial value of this employee benefit year over year.
Recognizing your workforce for organizational and community involvement
Positively reinforcing employees for their meaningful engagement in organizational and community health and safety initiatives and for demonstrating their superior health and safety awareness skills gives them a sense of ownership. It doesn't have to be an extravagant gesture, but taking the time to recognize employees' efforts to keep their colleagues, clients and business safe will reinforce the importance of remaining diligent.
Regardless of the method of recognition, Payworks' Payroll and HR solutions are integrated to allow businesses to record, track and even administer award payments. Within the Certifications feature of the HR module, admins can keep a record of employee participation in training programs and track important certifications like First Aid. Important expiry notifications can be enabled here to remind HR teams of timelines for re-certifications before deadlines are missed.
Using the Award Payments feature within the HR module, admins can also keep a record of employee safety award achievements and, where award payments are applicable, seamlessly record and deliver this information to payroll for processing. Having these designations recorded in a centralized location also means admins have access to all entries come performance review time!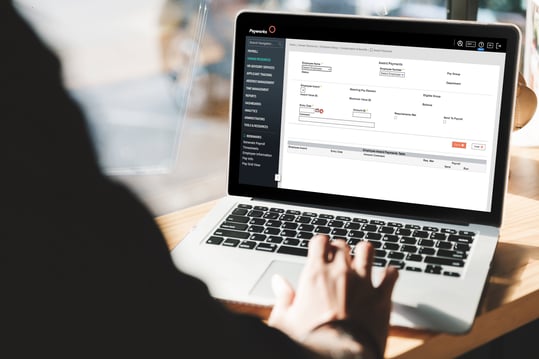 To learn more about how the Payworks suite of fully integrated solutions can meet the needs of your unique workforce, contact your dedicated Client Service Representative or email sales@payworks.ca.