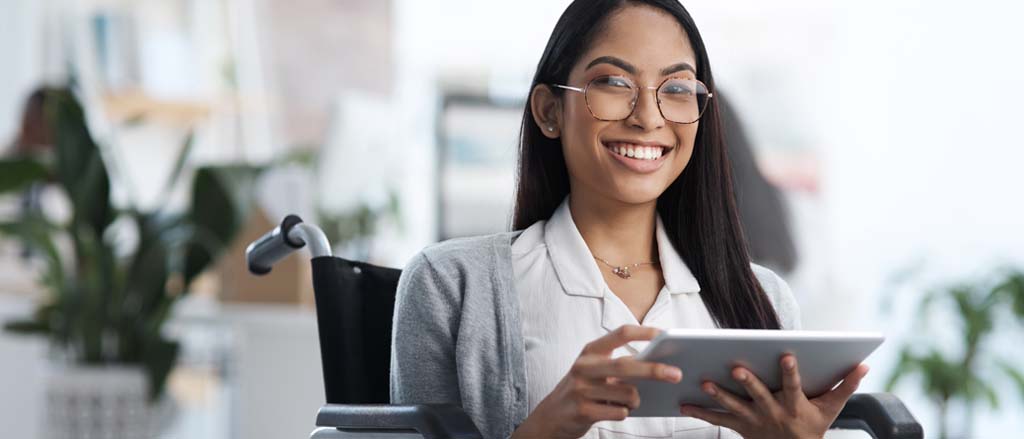 It's time to go paperless for year-end
Jan 24, 2022
Innovation Payworks
One of our best recommendations to reduce both hours spent and stress experienced when authorizing year-end is to go paperless! Going paperless streamlines processes, saves valuable time, provides an additional layer of security, and is good for the environment.
This might sound like a BIG change at an already-hectic time of year, but electronically distributing employee tax forms is not only a simple switch; it actually turns out to be super convenient for both admins and employees. By going paperless, businesses significantly reduce the burden created by paper tax forms and can forgo extra costs like mailing individual employee tax forms. Rest assured that electronic payroll reports, employee pay statements and tax forms are identical to the typically-received paper versions, and if printed copies are ever desired, Payworks Employee Self Service (ESS) provides employees with that ability at any time throughout the year.
We PROMISE you won't miss waiting on the transportation of year-end packages or manually distributing/mailing tax forms - here's why:
Efficiency means proficiency
Whether businesses are full-time in the office, have embraced a hybrid model or are continuing to work remotely, electing for a paperless year-end greatly improves processes. Electronic tax forms can be processed by administrators from any web-enabled device, and can be distributed as soon as they're authorized. Going paperless means employees receive their tax forms at the click of a button and eliminates the need to send hard copies or store paper archives. This is especially ideal for businesses with hybrid, remote, and seasonal employees.
Best of all, there's no disorganization or waiting for employee tax forms to be printed, shipped and distributed, and all archives can be safely stored on a network/server in accordance with organizational policies and guidelines.
Your records stay even more secure
With no paper tax forms, businesses significantly reduce the risk of that information being stolen, lost or delivered incorrectly because there's no need to receive and store physical copies. If a paper copy is desired, employee tax forms can be printed on-site by account admins as needed; alternatively, many of our clients have their staff access and print their own forms through ESS. That capability is available year-round, not just during year-end.
Payworks has a state-of-the-art network, server, and application to ensure company and employee information remains safe. A seven-year archive is available to authorized administrators via an encrypted password, making files even more secure.
Save the trees
A paperless year-end system means reducing the amount and resulting environmental impact of paper forms, envelopes, printing ink/toner, shipping and handling, air transportation, ground delivery, and overall energy consumption. A single employee averages 96 pieces of paper every year just by getting paid. Switching to electronic tax forms for year-end (in addition to paperless payroll!) means minimizing the effects on the planet.
Plus, it's round the clock
Paperless year-end and payroll through Payworks provides employees with secure, 24/7 access to their tax forms and pay statements from any web-enabled device. Say goodbye to one-off requests throughout the year!


For Payworks' clients wanting to learn more on how they can go paperless this year-end, contact your dedicated Client Service Representative today!