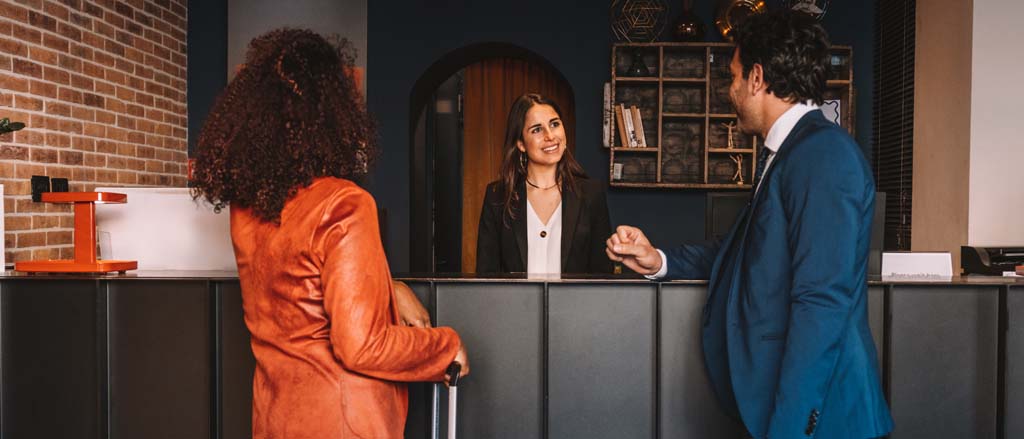 Hotels: ready to simplify scheduling and payroll? We're here to help!
Sep 14, 2023
Resources Payworks
No matter what business you're in, the first days of September often mark a change of pace. If you happen to be in charge of staffing, scheduling and paying the talented crew that keeps a hotel running, this season can demand a switching of focus from holidaying families to tradeshow traffic; it might also finally offer a chance to take a well-deserved breather after a busy summer!
Either way, there's never been a better time to simplify workforce management for yourself and your team so that you're ready for the next rush (which - let's be real - is just around the corner).
If you're ready for a fresh start, here are five ways Payworks can help smooth the path for the months ahead:
1. Scheduling made simple (yes, even at the last minute)
Unexpected surges in demand are the name of the game when it comes to hospitality, and this can make scheduling (particularly for housekeeping, restaurant, and other occupancy-specific roles) a point of serious stress!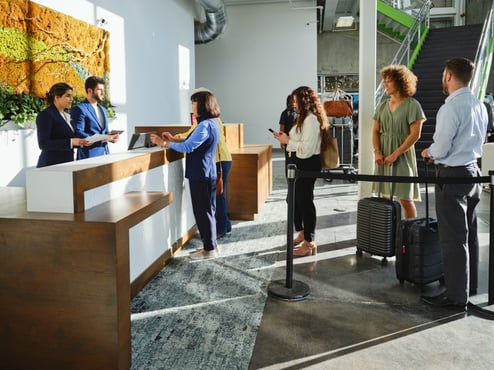 The scheduler within Payworks' Time Management solution makes last-minute changes as easy as "drag and drop," and your staff members are notified electronically to ensure everyone's in the loop.
"Our Managers are LOVING this new platform! It is super user-friendly with being able to copy, paste, drag and drop. Having availability and cross-referenced schedules right in your face makes it a breeze to keep everyone on track. Eliminating the need to make and update a template and generate every week, and instead just having a continuous schedule along with being able to publish when you want and work ahead in unpublished mode, makes scheduling a much simpler task to accomplish in a day."


Meridian Farm Market
Maple Ridge, BC
2. Partial to your Point of Sale system? No problem!
If you've got a Point of Sale (POS) system that you've been using for eons and can't imagine living without, we're happy to share that we play well with others.
We can pull your POS data into our own workforce management system and apply everything from shift premiums to overtime rules and statutory holiday calculations (psst - more on those below), all of which feeds directly into payroll. This means no more rekeying data (and the inevitable errors and wasted time that comes along with that) - whew!
"We have been using Payworks' payroll processing services for over a decade. Payworks helped us transition our payroll procedure from a manual process to a POS compatible electronic process - it saves my team hours each time payroll is processed! What we appreciate most is the support we received from the Payworks team to customize a process that works for us. We are excited to keep working with Payworks!"

Old Spaghetti Factory Canada Ltd.
Vancouver, BC
3. One single, secure system
Managing staff availability, absences, hours worked and payroll all in one database makes any necessary changes seamless and direct (no more reposting!).
Eliminating the need for manual processes or additional solutions not only saves you complications and hassle; it also means that all your data is housed in one secure spot and is always available to the right people at the right time.
"We've used Payworks Payroll since 2016, and have since added Time Management and Absence Management. I like how they work in tandem, streamlining our overall processes and ensuring accuracy and efficiency. This allows me more time in my week to complete other tasks that I may have struggled to find the time for. I really like to get the most out of each day, and Payworks helps me do just that!"

Sling-Choker Manufacturing
Hamilton, ON
4. Statutory holiday calculations at the click of a button
Did your ears (eyes?) perk up when we mentioned statutory holiday calculations above? Not only does a long weekend likely throw your occupancy rate for a loop; it also means there's more to consider when paying your team.
But fear not… between Payworks' statutory holiday calculator, fan-favourite Payroll Guide for Canadian Businesses, and our knowledgeable support team, our clients can breathe a sigh of relief knowing that their payroll is compliant.
PS: Depending on your region, there may be another statutory holiday at the end of this month! Explore details on the National Day for Truth and Reconciliation here: https://blog.payworks.ca/statutory-holiday-update-national-day-for-truth-and-reconciliation.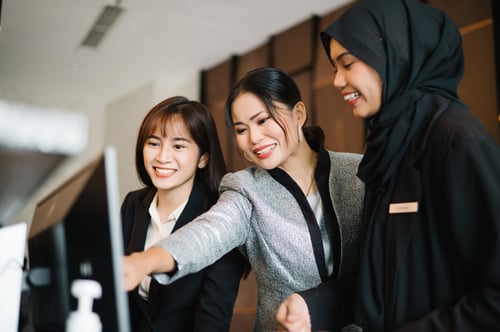 "We've been a Payworks payroll customer for several years now, and I'm so happy that our accountant recommended them - it's made my life much easier. They helped me overcome the challenge of switching from doing everything manually, which was always quite a chore when I had to calculate my remittances. Not only am I saving time, but I know that everything's accurate and completed on time."

Smith Camps
Kenora, ON
5. Change doesn't have to be a challenge - we promise!
All right, so this all sounds great… but the idea of a system switch is holding you back? We know that change can be daunting! But we promise that by onboarding over 4,000 clients each year, we've really fine-tuned the experience.
Bonus: once you're all set up, you'll be assigned a dedicated, National Payroll Institute-trained Client Service Representative who'll take the time to get to know you and your business and end up feeling like a member of your own team.
"Our company switched from [previous payroll provider] to Payworks and we couldn't be happier! The transition was seamless, and I love that we have our own rep when we have questions. After years of frustration and struggles with [previous payroll provider], I find the ease of use of the Payworks system and the customer service a delight to work with!"

Wayman Services Liquidation Centre
Calgary, AB
Ready to "check into" an easier, more accurate, less time-consuming workforce management solution? Get a no-obligation instant quote today: payworks.ca/quote.