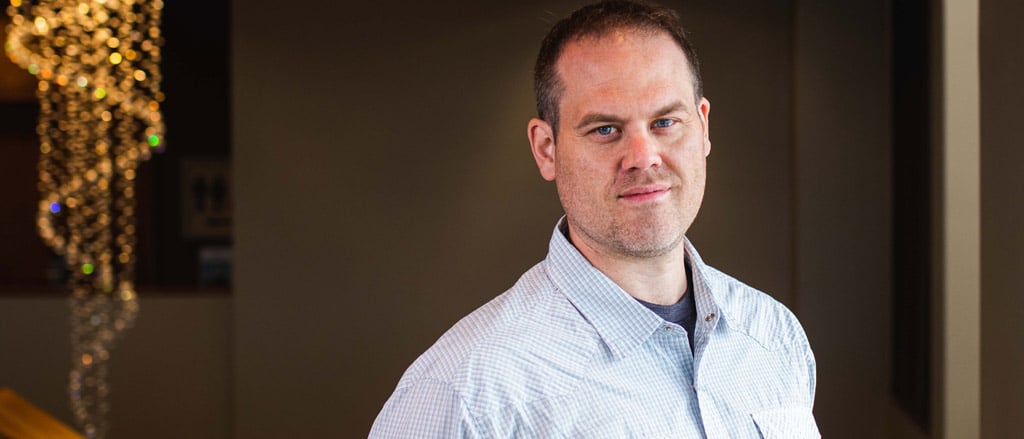 Eric Sparrow: Solutions Consultant and hiker extraordinaire
Jul 29, 2021
Culture Payworks
When Payworks Solutions Consultant Eric Sparrow joined our team in 2014, he wasn't just bringing several years of payroll industry sales, service and implementation experience with him; he had also gained extensive knowledge of the challenges and opportunities faced by Canadian businesses from coast-to-coast.
Now almost two decades into his career, Eric continues growing and leveraging this knowledge to serve our Western-region clients within his unique, hybrid sales/implementation role.
"One of my favourite moments when it comes to connecting with clients is that moment of recognition, where they realize that their needs are deeply understood," says Eric. "And when we can provide a clear path to solving these issues alongside them as their partner, it's incredibly rewarding all around."
While Eric initially joined Payworks as an Implementation Specialist, it was only a matter of time before he carved out a position that allowed for a little bit of everything. For Eric, variety and balance is the spice of life! Graduating in 2003 from Calgary's Mount Royal University with an Arts and Science Certificate in General Studies, he learned "economics, business, anthropology, sociology, creative writing… you name it! I was searching for a career path and figured a wide breadth would help me decide, but all it did was open up too many doors," he recalls with a laugh.
After a six-month journey across the Maritimes and into the US, he found his way into workforce management solutions via a part-time gig in another payroll provider's print room. Between the work experience and his natural curiosity, his interest was piqued; within a year, he'd moved into a service role where he could connect directly with clients while earning his Canadian Payroll Association accreditation.
He continued building experience in sales, implementation and service before ultimately joining Payworks – an organization with which he was already familiar, as he had consulted our website for legislative resources many times before!
"While I knew before joining the team that Payworks was a trusted name in the industry, and liked the idea of serving Canadian businesses as a Canadian business ourselves, I had no idea what I was in for from a culture perspective," Eric shares. "The people are fantastic, friendly and humble. The company really cares, and serves our own team and community with the same dedication with which we serve our clients… we're treated like family members. And it feels natural, because giving back has just been baked into the organization from the start."
Like many of us working remotely, Eric is missing his team at work – particularly sharing in the excitement of having solved a problem for a client or troubleshooting an issue for a colleague.
"No matter who it is that needs help, I love breaking down their conundrum and getting down to brass tacks until we've figured out the best way forward," says Eric. "I really look forward to getting back to that in person when it's safe to do so again. And getting back to Friday team lunches!"
When it comes to addressing client questions – in a sales demo, during implementation or any time in between – Eric's advice is: "Openly communicate if you're experiencing any issues! Even if you've found a temporary workaround, our goal is to provide you with a long-term solution that ultimately works better for you in the long run."
Off the clock, Eric makes his home in Calgary with his wife and four kids (two in their mid-teens and two under five). He's an outdoors enthusiast who enjoys hiking and camping in the nearby mountains with friends and family, and dreams of a day when we can all safely travel a little further from home. "Either Bali or Spain are first up on my list when the time comes!"
Until then, Eric is here to help – so keep those questions coming!