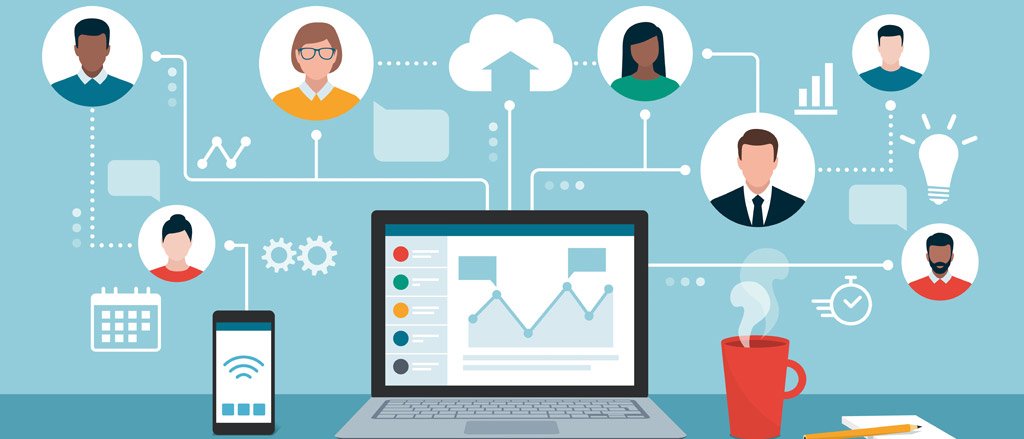 Connecting your virtual team using Shared Calendar
May 19, 2021
Innovation Payworks
Whether by policy or preference, remote work is here to stay! Payworks' #HRFromAfar series leverages the insights of our in-house HR experts to help leaders, fellow HR professionals and Canadian business owners navigate the many unique facets of virtually managing a workforce.
How can you keep your team connected and working together efficiently while being geographically apart? Employee Self Service (ESS) Shared Calendar is a powerful tool that will help!
ESS Shared Calendar provides a secure, unified display for your organization's calendar, with visibility configured for each pay group or department with applicable permissions. Shared Calendar is fully integrated with both Payworks' Absence Management and Time Management solutions, allowing workforces at-a-glance views of both their team's time-off calendar and/or their upcoming scheduled shifts.
Haven't received a response to the email you sent your colleague a few hours ago?
Workforces can consult ESS Shared Calendar to see who's "in the office."
Is it time for your team to book their vacations?
Employees can see when others are away using ESS Shared Calendar and request their time off accordingly.
Do your employees want to know who is also on the schedule this week?
They can log on to ESS Shared Calendar and see who they'll be working with!
Once an employee time-off request has been made or a shift has been scheduled, the data flows seamlessly into ESS Shared Calendar and is updated in real-time, providing a quick way to see an entire department's general availability. The parameters for what individual employees can view can be easily set up and modified by account admins to display generic "away" or scheduled info to departments and even pay groups.
ESS Shared Calendar is also easy and convenient to navigate. Your workforce can log on from any web-enabled device 24/7 to access the most up-to-date info in ESS Shared Calendar.
Wherever your organization is working from, staying connected has never been this simple. To learn more, visit https://www.payworks.ca/absence-management.asp.