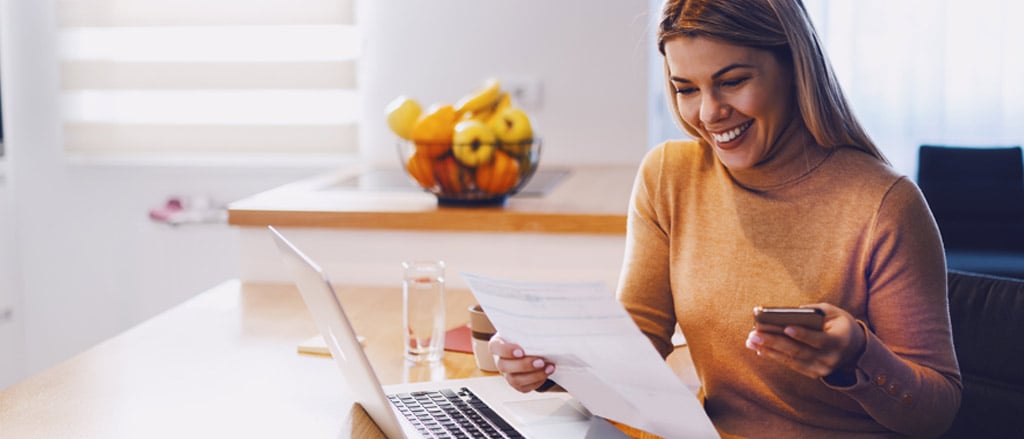 Before year-end, verify your company's and employees' delivery addresses
Feb 08, 2023
Resources Payworks
To ensure a smoother year-end experience, there's a simple task you can complete now to avoid a major headache later: verifying both your company's and employees' delivery addresses before those year-end packages and tax forms need to be distributed. Grab a latte, cup of coffee or tea, and enjoy while working through this small (but handy!) year-end checklist item:
Take a moment to verify your business' delivery address
This is especially important for Payworks clients who receive their year-end package in the mail, as they're required to input a delivery address. We also suggest this as a best practice for ANY business to double check!
Account administrators should also know that they can enter multiple delivery addresses for their organization to indicate where they want specific payroll or tax form packages to be delivered. In fact, admins can allocate specific addresses to different pay groups, indicating to which addresses they want to ship their payroll packages before finalizing the payroll. This can be a preferable option for franchises or other businesses with multiple locations. Utilizing this feature can cut down on the time it would take one payroll professional to sort through this paperwork manually once received.
Remember, digital is always the fastest option! Take a moment to go in and review the email address on file to receive the digital copies of your business' year-end package and tax forms. No one wants outdated contact information when it comes to year-end!
Take a moment to verify your employees' delivery addresses
In order to successfully (and painlessly) process your employees' tax forms, you'll need their addresses. This information is required on the tax form itself, and if you're mailing staff their tax forms, it's important to ensure you have their correct address.
Again, digital is always the fastest option! If you distribute employees' tax forms electronically, take a moment to go in and review how they receive those digital copies (looking at details such as the email address you've got on file). With Payworks, employee tax forms are securely housed with user-based accessibility in our Employee Self Service (ESS) online portal (provided that ESS has been activated for that employee).
Take a moment to verify how former employees are receiving their tax forms
Now that you've verified your company's address(es) and employees' addresses, it's time to think about those staff who are on leave, retired or changed careers in the past calendar year. You'll need their most current delivery address in order to to deliver their tax forms. In the Payworks app, it's possible to have ESS accounts active for former employees so they can access their tax forms electronically – reach out to your Client Service Representative (CSR) to learn more.


Any changes and updates made in our application by authorized administrators can be done with ease and are applied instantly, saving you valuable time (and stress!) closer to the year-end processing deadline.