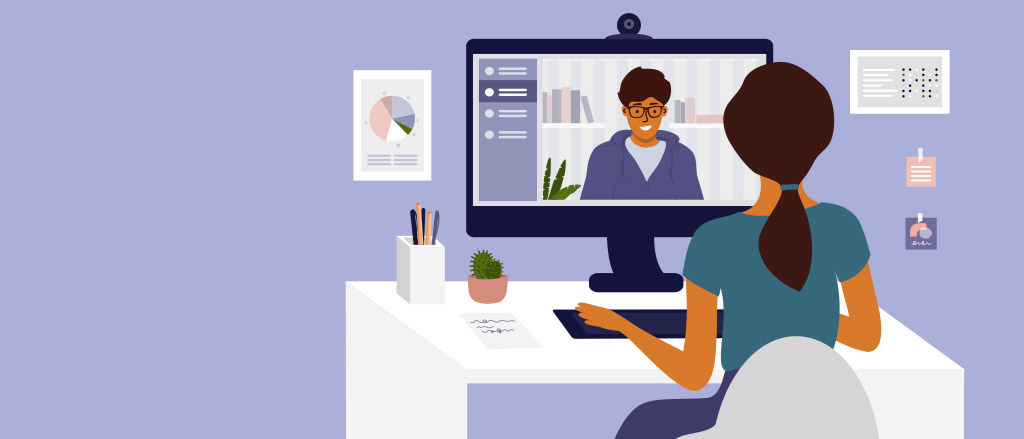 Save time and build connections between hiring and onboarding with Employee Self Service
Jul 05, 2021
Innovation Payworks
Whether by policy or preference, remote work is here to stay! Payworks' #HRFromAfar series leverages the insights of our in-house HR experts to help leaders, fellow HR professionals and Canadian business owners navigate the many unique facets of virtually managing a workforce.
So the interview process is complete and you're confident you've selected the ideal candidate to join your team – congrats! While you may feel like fast-forwarding your attention to your new employee's first weeks with the organization, you can set both yourself and them up for onboarding success far ahead of their first day.
With Payworks' Employee Self Service (ESS), your new team member can review and acknowledge policies, upload important forms and complete their personal profile before they even walk through your doors (virtual or otherwise). Here are three ways to leverage ESS to start off on the right foot:
Transition from applicant to employee
Thinking your new employee needs to stay classified as an applicant within your system until their first day? Think again!
When you bring over the applicant-turned-employee's personal information from Applicant Tracking and set them up in Payworks' Human Resources (HR) application as a member of the team, they'll be assigned an employee number that's tied to the contact details they provided during the interview process.
Once the employee's first day arrives, they can edit this to instead set their employee email address as their primary contact information; in the meantime, you can now communicate with your new hire as a member of the team. They can also access ESS – more on that below!
Stay connected between then and now
After the offer letter's been signed, it's great to stay in contact while your new employee wraps up loose ends and excitedly prepares for their first day. This not only helps to alleviate any nervous jitters; it also lets you establish a friendly connection while getting some basic onboarding tasks out of the way (with time to spare)!
Within the HR application, administrators can find and customize a welcome email that includes your company name, logo, and more – in fact, you can even set it up to automatically pull in your employee's preferred name from their employee details. Clients can check the Payworks Help Centre for step-by-step customization instructions, and are welcome to contact their Client Service Representative with any questions!
This email can provide helpful instructions for the employee's first day (when and where to show up – or in the case of remote work, where to log in – who they can expect to meet with, and more). It can also provide them with an opportunity (and a link) to start completing their employee paperwork now by accessing ESS.
Get the paperwork and policy review out of the way now for more effective onboarding later
The best onboarding experience is one where both employer and employee feel confident that they've made the right choice and are well-equipped to move forward together! This usually includes setting some time aside for paperwork – from emergency contacts to preferred methods of recognition – and policy review. While necessary, it's certainly not the most engaging part of the experience for either of you.
With ESS, you can get all of that out of the way ahead of time. Using the Company Documents and Document Uploads features in Payworks' HR, administrators can easily distribute key information – particularly useful for remote teams and new team members! Not only can your new employee access policy documentation from anywhere and at any time; you can use the Acknowledgement feature to ensure they've read and understood it. Want to learn more about how to leverage Document Uploads for your team?
Once this is out of the way, you and your new employee can focus on the rest of the onboarding experience. What will you do with this newfound time together?
If you're ready to learn how to leverage Payworks' technology to set the foundation for successful onboarding, please visit us at payworks.ca.