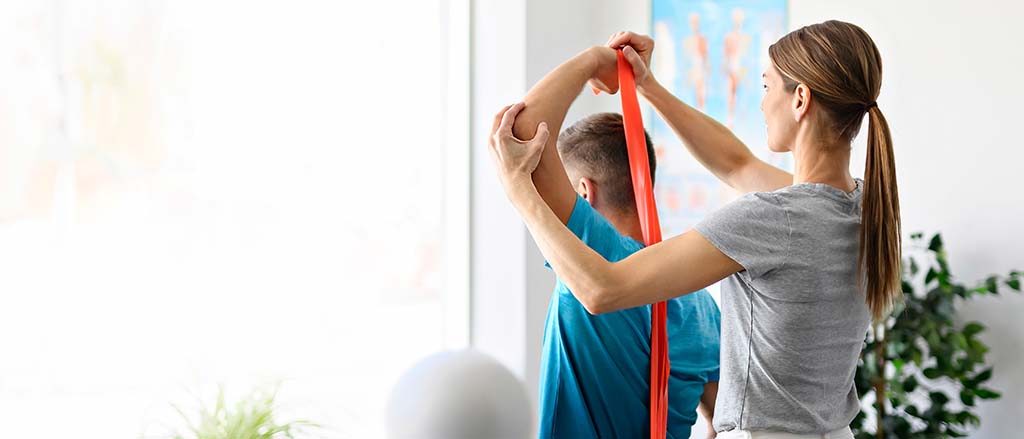 Health & wellness biz: explore time-saving payroll & HR solutions
Sep 22, 2023
Resources Payworks
When your nine-to-five (and often beyond) is all about your clients' health and wellness, it can be all-too-easy to let your own wellbeing slip down your to-do list. While well-intentioned, this can lead to burnout and do a number on your physical and mental health… as you know better than anyone!
Ultimately, the only way to make time for yourself is to spend less of it elsewhere. And if you can do that by improving efficiency on tasks you never really wanted to have to manage in the first place (or by taking them off your plate altogether!), that's a win-win.
Payworks has payroll, time tracking and HR solutions that make it simple to pay your clinic's team accurately and in compliance with complex legislation, to book their shifts in a way that respects both their and your ever-changing schedules, and to stay on top of licenses and certifications (no more panicked last-minute renewals).
"Always friendly, prompt and knowledgeable! They make payroll a breeze! They have made a big improvement in my business and personally save me hours of work every month. Way less stress and confident that it is all done right!!!"

Dr. Wayne Smith

West Vancouver, BC
Ready to find out how? Read on…
1. All of Payworks' workforce management tools share the same secure database.
We get it - your practice is "all hands on deck" and any administrative staffers already have their plates full with managing benefit remittances, appointment scheduling and more.
By leveraging Payworks as a one-stop shop for Payroll, Time Management, Absence Management and your other HR needs, you and your team will save yourselves time and stress (along with inevitable human error) by eliminating the need to rekey information between applications. And for your team, Employee Self Service (ESS) allows them secure, 24/7 mobile access to their pay stubs, schedule, time off requests, clinic policies and more. This makes for both a happier team and fewer questions coming your way on any given day - whew!
2. Scheduling can be simple (yes, seriously).
Whether full-time or part-time, your team is likely juggling some combination of school, other jobs, or life in general. This means their availability can change quickly and often… and you need a tool that can keep up!
When combined with ESS, the scheduler within Payworks' Time Management solution allows for simple, two-way communication between employees updating their availability and you setting (and locking in) the schedule that'll ensure the right coverage by the right people at the right time. Find out for yourself why our clients have described our scheduler as "so much easier than the paper process I was using before" and offering "very nice, user-friendly options" that make it "a breeze to keep everyone on track."


3. When it comes to shift premiums, statutory holidays and overtime, compliance is critical. We're here to help.
Whether you're meeting the shift premium requirements set out in your employee policy handbook (speaking of which: this is something you should have, and we can help with that too!) or looking to untangle the complexities of statutory holidays and overtime legislation, you need to keep track of a lot of details.
Having a single, secure database like we mentioned above means that data flows directly from Time Management into Payroll, and any shift premium rules established during your initial onboarding will be automatically applied (woohoo!). And between Payworks' statutory holiday calculator, fan-favourite Payroll Guide for Canadian Businesses, and our knowledgeable support team, our clients can breathe a sigh of relief knowing that their payroll is compliant.
4. We'll give you a heads up on licensing and certification renewals as far ahead of time as you'd like.
You and your team are highly-trained and professionally-accredited - all necessary to deliver the best care to your clients. But all of these certificates and licenses have their own timelines and requirements for renewal… and accidentally letting them expire can expose your clinic to serious liability.
Within Payworks' Human Resources application, we can flag these upcoming dates for you within a customizable "warning window," with notifications delivered as far in advance as you'd like. Plus, these notifications can be set to be delivered to whoever would benefit from the reminder (so it's not all on you!).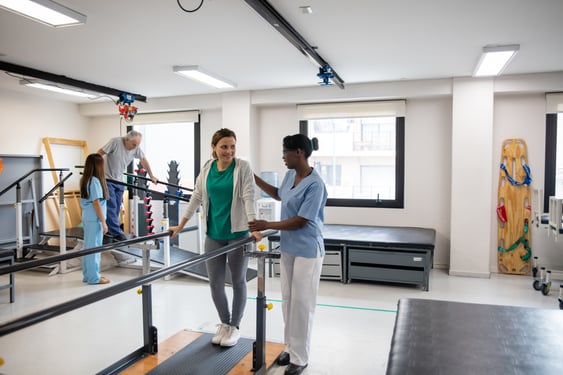 5. Change doesn't have to be a challenge - we promise!
All right, so this all sounds great… but the idea of a system switch is holding you back? We know that change can be daunting! But we promise that by onboarding over 4,000 clients each year, we've really fine-tuned the experience.
Bonus: once you're all set up, you'll be assigned a dedicated, National Payroll Institute-trained Client Service Representative who'll take the time to get to know you and your business and end up feeling like a member of your own team.
"Payworks has made it very easy for us to switch from [our previous payroll solutions provider]. Our service rep is so helpful and always responds in a timely manner - she's honestly so wonderful and we cannot thank her enough. Payworks has helped eliminate the worry I used to have about my employees getting paid on time, and keeps me and my staff happy. We're very happy to have switched!"

Dean Veterinary Clinic

Kleinburg, ON
Ready to bump your own wellbeing a little higher up on your priority list? Get a no-obligation instant quote today: payworks.ca/quote.