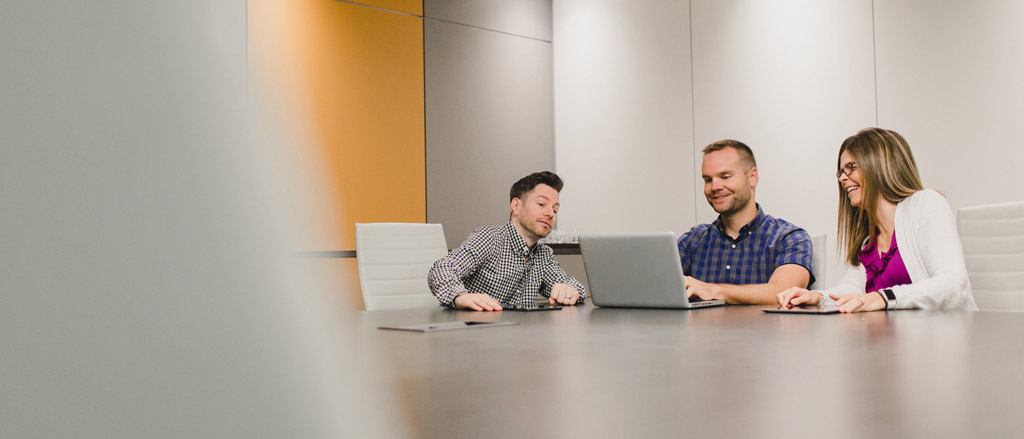 Here's why no paper equals a less stressed year-end
Nov 17, 2021
Innovation Payworks
Reducing the paper burden is one of the key ways
Payworks
helps clients through year-end. Our clients can receive payroll reports, employee pay statements, and all tax forms in an electronic format which is identical to the paper copy typically received. If employees require a printed copy, many clients find it more economical to print on-site or employees can print their own through
Payworks Employee Self Service
(ESS). ESS provides employees that capability at any time throughout the year. By eliminating the transportation of year-end packages, we offer our clients an eco-friendly option that is efficient, convenient, cost-effective, and secure.
Not convinced? Here are our top reasons why going paperless equals a stress-free year-end:
More efficient
Don't wait for employee tax forms to be printed, shipped, and distributed. Don't worry about safely storing a hard copy of an archive. Going paperless means employees receive their tax forms at the click of a button, and you can store the archive safely on your computer.
More secure
Access your organization's seven-year archive via an encrypted password, making your files even more secure. We have a state-of-the-art network, server, application and data system to ensure the information of your business and employees remains safe. Significantly reduce the risk of tax form info being stolen, lost, or delivered incorrectly by eliminating the need to receive and store physical copies. Plus, electronic copies of all tax forms and year-end reports are available through the Payworks application should you ever need to access them throughout the year.
Cost-savings and convenience
Opting for paperless options has the added convenience of not having to distribute tax forms to each individual past and present employee. That convenience comes with the cost-saving of valuable administrative hours, plus there's no need to pay for postage!
Good for the environment
Did you know that a single person uses an average of 96 pieces of paper every year just by getting paid? Switching to a paperless payroll and year-end system means reducing the effects your business has on the environment - think of the kilograms of carbon dioxide emissions or how many trees your company can save. We can help you reduce the number of paper forms, envelopes, printing ink/toner, shipping and handling, air transportation, ground delivery, and overall energy consumption.
24/7 access
By receiving electronic tax forms your employees will have access to their tax forms and pay statements 24/7, 365 days of the year that they can access securely from any web-enabled device. Say goodbye to one-off requests throughout the year.