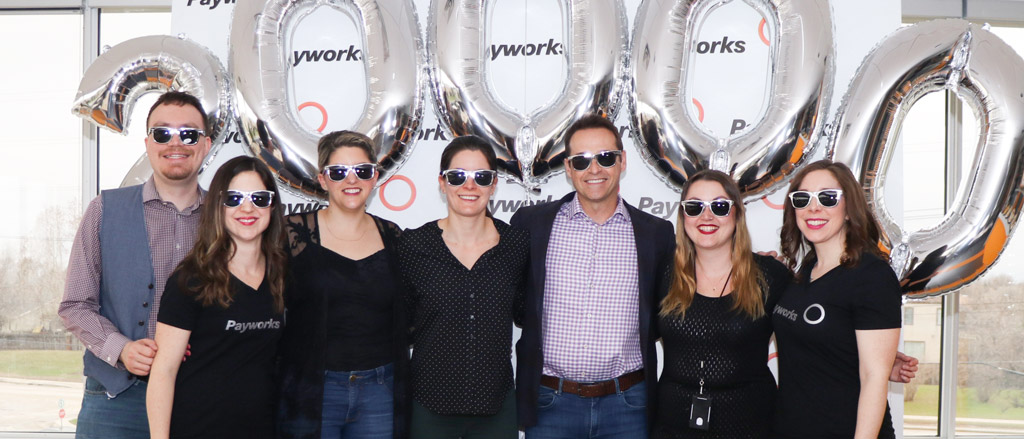 May 03, 2019
Culture
--- Payworks
---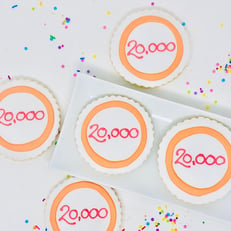 Winnipeg-grown payroll provider celebrates 20,000 customers.
Payworks is proud to have reached the milestone of 20,000 customers in 2019 and is celebrating with a customer appreciation campaign titled 20,000 Thank Yous.
Payworks has identified 20 clients from across Canada that will be highlighted on Payworks' social media pages over the next 20 weeks. Each one of our featured clients will be gifted with a service fee credit and with an opportunity to help Payworks pay its success forward via a donation from Payworks to the client's charity of choice.
Payworks' growth is due largely to a unique personalized service experience. Since its inception in 2001, Payworks has treated each customer engagement as an opportunity to build a long-standing service relationship, and continues to put its customers, employees, and communities first.
"Payworks has come so far since we started in Winnipeg in 2001 with a handful of staff and clients, many of whom are still with the company today," said Barb Gamey, Payworks Co-Founder. "We didn't get to 20,000 clients overnight and we have taken great care to build this company one lasting customer relationship at a time. I'm proud that we've managed to hold on to our roots and our culture as our brand extends into communities across Canada."
Payworks' 20,000th client is located in British Columbia and will be featured in this campaign. Each featured client story will highlight customers from all sectors and various provinces across Canada.
"We have 100 support representatives providing a world class service experience to our customers every day from our nearly 50,000 sq ft. National Service Centre in Winnipeg and from our regional offices from coast to coast," said Courtney Bérubé, Vice President, Service. "Our client service philosophy of providing dedicated, knowledgeable support is one reason why we continue to onboard thousands of new clients each year, and why those clients choose to stay."
Payworks will celebrate its 20,000 customers milestone as well as recent achievement of Platinum Club winner status as part of the Canada's Best Managed Companies program with staff on May 3, 2019.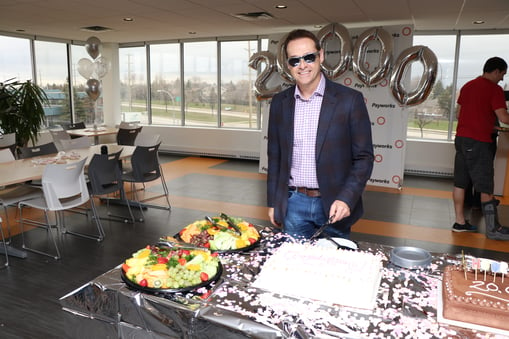 "When I am asked what is different about Payworks, the answer is our exceptional team of people. We've reached two significant milestones already in 2019 and both are a result of our staff," said JP Perron, President and CEO of Payworks. "We've accomplished a lot and we are only just getting started. I look forward to seeing how Payworks continues on its path of sustained growth and how it will evolve."
Follow Payworks on Twitter (@PayworksInc) and Facebook (@Payworks) and use hashtag #20000ThankYous to stay in loop as we celebrate our customers.