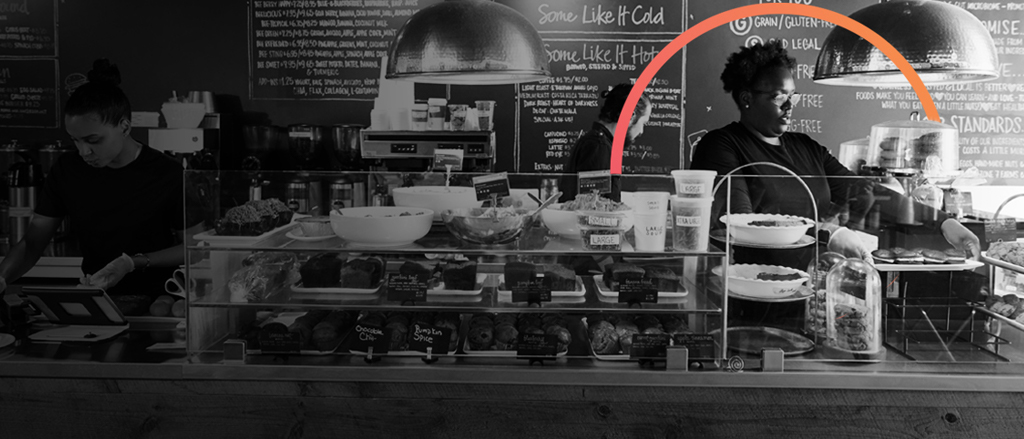 Top 10: reasons businesses should outsource payroll
Dec 19, 2022
Resources Payworks
Originally published October 31, 2019
Owning a small business means wearing many metaphorical hats, some of which may feel like a more natural fit than others. You likely started your business to explore a particular passion or bring a unique offering to your industry, but may have underestimated the administrative burden of the more tedious tasks in your "job jar" like processing payroll for employees.
One of the most deceptively complex tasks in running a business is managing payroll, and ensuring your staff are compensated accurately and on-time for their hard work is imperative. From capturing hours worked, ensuring compliance with federal and provincial legislation and administering employee benefits to managing pay stubs, tax forms and employee turnover, there is far more to payroll than simply cutting a cheque.
Managing the administration of these tasks can be cumbersome, complex and ultimately stressful. And while processing payroll is critical, it's almost certainly not the "why" of your business. In the spirit of helping small business owners like you get back to doing what you love, we've compiled the top 10 reasons why you should consider outsourcing your payroll:
Contrary to popular belief, you actually can buy time…

Engaging a third-party payroll expert gives you access to workforce management solutions and knowledgeable advice about how to complete these tasks most effectively. This saves you from having to discover these best practices the hard way, and allows you to focus your strategic attention on what got you into business in the first place.

…and still save money in the process

While outsourcing payroll obviously carries a financial cost, a time/cost analysis often indicates the benefits of engaging an affordable and qualified payroll service provider. The maxim that "time is money" is indeed true, and the time you spend calculating payroll each period, preparing and distributing pay statements, creating reports to better understand overtime pay, or preparing and remitting taxes to government agencies may very well be costing you valuable time which could otherwise be focused on sales, customer service or other areas core to your business.

Your payroll provider will keep you current and compliant…

One less thing to watch for in the 24 hour news cycle - when federal and provincial legislation changes, a good payroll solution will flag that rates need to be adjusted for your employees based on jurisdiction. It should also provide insightful year-end reports each pay run with details on overages or shortages pertaining to Canadian Pension Plan (CPP) or Employment Insurance (EI) remittances.

...and you'll never miss a tax remittance

Speaking of CPP and EI, whether you have thousands of employees or just one, you can choose to partner with a payroll solutions provider that submits directly to the Canada Revenue Agency (CRA) and Revenue Québec on your behalf. Late remittance penalties can be costly, at up to 10% depending on the length of the delay and even double that in the case of multiple occurrences. Your annual payroll fees through a third party may end up being less than one substantial penalty!

You're building a great team that deserves to be paid accurately and on time, every time…

A payroll application will stay on top of statutory holidays and bank closures in your jurisdiction, setting and providing the year's resulting pay schedule to keep everyone on the same page. It also allows for quick and automated direct deposits, eliminating the manual work of writing a cheque or the risk of cheques arriving late. Custom implementation options also exist to ensure your wage calculations, accruals and deductions are set up to meet your business's specific needs.

…and to access their personal information easily, but securely

You can empower your employees to access their own pay stubs, tax forms, schedules and time off requests, all from a mobile interface. Look for a provider that offers the convenience of self-service options – this not only saves time, but the reduced paper waste means a smaller carbon footprint. As a bonus, your team will appreciate the convenience of having their own information stored securely online but also accessible anytime, anywhere, rather than having to wait for subs to mailed or handed out.

Not too techie? Not a problem

Rather than having to purchase, install, learn, update and license constantly-evolving software for multiple devices, find a payroll provider that serves their clients the latest and greatest version of their solution every time they log in via a cloud-based system. Not being tethered to a particular computer to access your payroll account not only means a better user experience; it also means the freedom to do so from wherever your day takes you.

Your accountant just might hug you

Payroll processing companies can provide you with a wide array of reports to address the most common and comprehensive reporting requirements, many of which may not be available within your generalized software or take a long time to figure out or develop. These providers can likely also develop reports specific to your company as needed. Your accountant will appreciate both the clarity and the consistency provided by these reports – no more fiddling with Excel, wading through a shoebox of paperwork or trying to decipher a messy notebook.

You can start looking forward to year-end again

Wouldn't it be great if the end of the year could go back to simply being a time for reflection on the past 12 months and goal-setting for the year to come (or even a vacation)? Outsourcing your payroll could mean guidance through each step and development of a complete, hassle-free year-end package that you know is in full compliance with all the necessary standards without eating up those valuable first weeks of the new year.

You're not alone!

Being an entrepreneur is incredibly rewarding, but the pressure to become a subject matter expert on every area of your business can be a tremendous weight. Selecting a partner for payroll will allow you to take a breath and share the load with someone dedicated to helping you succeed. Find added value in payroll providers that offer a more personal service model, where each customer is assigned a knowledgeable contact that they can reach out to anytime they have a question on payroll in general or about the provider's products specifically.
The right payroll partner can be an incredible asset and offer the peace of mind that you deserve while growing your business. We encourage you to research the options that would be the best fit for you and invest in your own potential.