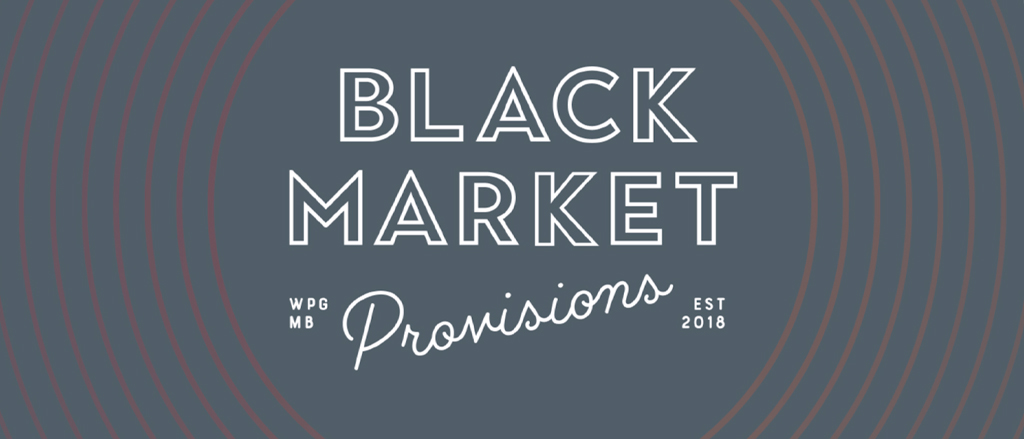 Small Business Stories: Black Market Provisions
Jun 06, 2022
Media Payworks
In the heart of Winnipeg's thriving South Osborne neighborhood, a "tiny but mighty" shop welcomes all from near and far, who come back time and time again for the "good eats to go" and "cute and rad goods" proudly advertised on its windows.
The uniquely-curated offerings of Black Market Provisions (BMP) - opened in 2019 by co-owners and longtime couple Ange Farkas and Alana Fiks - have quickly become staples in homes all across Canada. This is for good reason: they're a clear reflection of not only Ange's background as a Red Seal Chef and Alana's extensive project management and interior designer experience, but also the personal style and taste of the visionaries behind the counter.
"The best advice that we usually give to anyone who owns a business or is looking to own a business is to be authentically you," says Alana. "We really are exuding who we are. The products we carry are products we love, and we'd never bring in anything that we wouldn't buy for ourselves or for someone else."
Their personal can't-live-without-them BMP products? "The one thing we always have in our fridge at home is the whipped roasted garlic and rosemary butter," Alana shares. As for Ange: "It's the funfetti cake for sure!"
To get to know Alana and Ange - and to find out how Payworks supports them in their journey as small business owners (hint: it's all about the people!), please check out the Small Business Story below:
Payworks' Small Business Stories are our love letter to all small businesses from coast-to-coast. Your entrepreneurial spirit, ingenuity and imagination make our communities stronger and more vibrant, and for that - we thank you!
If you're a Payworks client who's interested in sharing your Small Business Story with us, please reach out to your dedicated CSR.