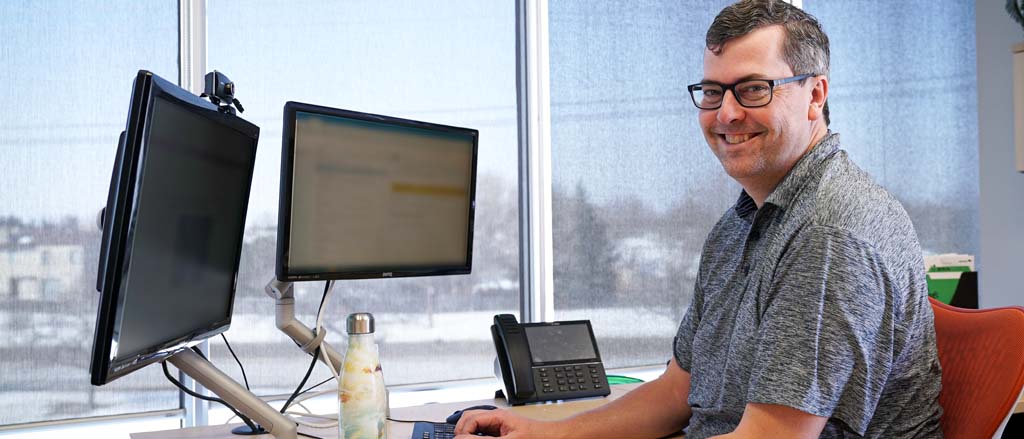 How we use it & why you'll love it: Workforce Analytics
May 03, 2023
Innovation Payworks
As we've said before, it's our clients' feedback that drives our functionality… but that includes guidance from our very own team! After all, the very first "client" payroll we ever ran was our own. We're turning the spotlight on our own people leaders, payroll pros, and HR gurus to find out how our solutions help them solve their everyday challenges.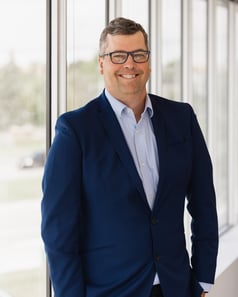 Meet Mike Penman! Since joining the team in 2016, he's rapidly grown his career and breadth of experience at Payworks, from an initial Finance focus to his current role as Chief Operating Officer (COO).
Not exactly sure what a COO does? Well, the simplest answer is: a little bit of everything! Mike and his teams are responsible for specialties as diverse as human resources, finance, legal, privacy, operations and administration… and that's just the way he likes it.
But with so many different areas to oversee, it can be challenging to focus on the big picture (sound familiar?). That's where Payworks Workforce Analytics comes in. We connected with Mike to find out how he uses Analytics to uncover the trends and workforce stories that would otherwise be hidden in plain sight, and how this helps him provide strategic direction to the business as a whole.
theWorks: Mike, your roles have changed a fair bit since you joined Payworks in 2016. What would you say has been the biggest similarity between them?
Mike Penman, Chief Operating Officer: I started at Payworks as the Vice President, Finance and moved into the position of Chief Financial Officer in 2020. As of 2022, I'm Payworks' Chief Operating Officer.
In each role, I've never really had the same day twice - which is what I enjoy the most! Working on very disparate projects, bridging connections between my team and the leadership group, providing coaching… it's been so rewarding to work with all the talented people here and see how we can evolve together.
But ultimately, I'd say the strongest thread between each of these roles is that they're strategic roles that are foundationally very data-driven. So yes - I'm a nerd. < laughs > 😆
tW: We prefer "wizard!" What role does data play for you in developing strategy?
MP: Quantitative data is a very reassuring way to back up your gut feelings or the anecdotal information you're receiving from your team. It's an incredible confirmation tool that really clearly establishes the past and present facts, which in turn help you envision the most likely future state. It showcases short- and long-term trends so that you can make an informed decision as a business. Strategy built on anything other than factual information is really more of a "best guess."
tW: How does Workforce Analytics make these facts accessible to you?
MP: Analytics can be used in a lot of different ways depending on your role, but from a senior leadership perspective, it helps you consolidate data and look at things more clearly so that you can either ask the right people the right questions, or drill down further yourself. As someone with an accounting background, experimenting with data filters and uncovering patterns is definitely not new to me, but honestly I'd say that anyone with problem-solving and critical-thinking skills would find a lot of value in exploring the possibilities of the Analytics application.
tW: Speaking of your accounting background… how has Analytics helped you make strategic decisions from a payroll and finance perspective?
MP: On the payroll end of things, I can look at Analytics rather than sifting through a 250-page payroll register - obviously, this is a massive time-saver. Analytics gives you a summary view of any given pay period compared to the previous pay period, or year-over-year data, and trends begin to emerge so you can start to ask the right questions.
For example, if there's a particular time of year that's been known to require more overtime hours, it's good to see how that's played out in past years and perhaps think about staffing up to lessen those overtime requirements in the future - to the benefit of both the company and the team's well-being.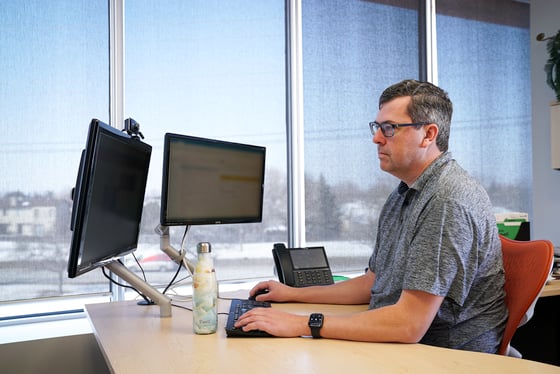 Photo: "On the payroll end of things, I can look at Analytics rather than sifting through a 250-page payroll register - obviously, this is a massive time-saver," says Mike.
tW: That's an interesting perspective, because when we think about data, it can be easy for the human element of it to get a bit lost. What other information can you learn in Analytics about what might be going on under the surface?
MP: One of the elements I look at most is how and when vacation time is being used. It's absolutely our responsibility to make sure people have the ability to take time off to recharge and disconnect and travel, or do whatever they want to do in their hard-earned "down time."
So if I'm in Analytics, I can very easily see if vacation accruals are growing and the time isn't being used. At that point, it's up to me to work with the organization's people leaders to figure out why. What's the barrier, and how can we break that down? How can we support the staff so that they feel comfortable taking their allotted time off? In that scenario, my goal is to empower leaders by putting more data in front of them, and then to support them in reversing that trend.
tW: Now what about the opposite situation, when you're starting to notice a pattern of absenteeism?
MP: Without Analytics consolidating the data, trends in sick time could get buried very quickly. Obviously, the COVID-19 pandemic has had a major impact on how sick time gets used, but even then, it's important to keep an eye on what percentage of the workforce is out sick and whether there's an inclining or declining trend there. You might hear about it from one department's leader, and then pop into Analytics to see if there's a similar trend in other teams. If so, what's causing that? Do we have the right policies in place? Could our benefits programs be improved?
In general, the questions that Analytics help you answer tend to lead to more questions - but that's a great thing!
tW: What's the one feature of Analytics you personally couldn't live without?
MP: Well, as I mentioned earlier, I'm a data nerd, so I like looking at the more detailed report levels so that I can export and play around with it in a specific table without having to build it myself. But the feature I like most is the lasso capability - you can highlight the specific window of data you want to look at, and it'll re-run all the reports on just that specific content. I can literally highlight something on a graph and it'll redraw just that specific data for me in a more detailed way. And to revert back, just click!