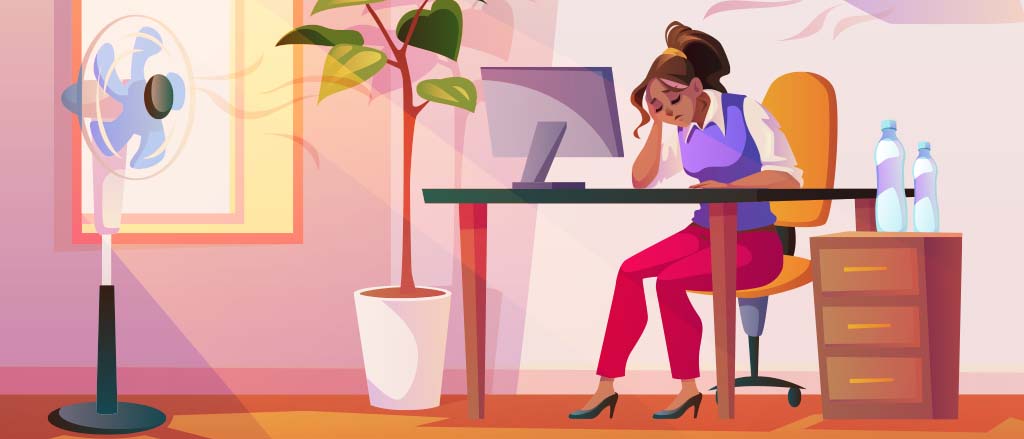 Don't sweat summer vacay requests!
Aug 11, 2022
Innovation Payworks
Do you have trouble tracking when employees are taking time off? Does a flurry of vacation requests have you sweating before the summer heat arrives? Business owners shouldn't have to compromise their productivity to repeatedly review accrual balances, manually check schedules before approving requests, or even fill in for those shifts they thought were covered!
It's possible to enjoy summer again – but how?!
Never be asked again how much vacation time is available! Empower employees to request and review time off from their phones or home computers, eliminating some of the most commonly-asked questions.
Stop testing your memory on who's away today. Review who is away on the "Your Day" tile within the Payworks application.
Feeling like you need to be a legislation expert? Take the pressure off yourself and ease all compliance concerns when it comes to time off calculations - Payworks has got you covered when it comes to all things vacation: pay rates, entitlements, and vacationable earnings.
Protect your bottom line! Avoid mistakes in calculating time off and properly track accruals to prevent large payouts in the future.
Doesn't that simplicity sound like a treat? It also saves lots of time!
With Payworks' Absence Management, you'll be refreshed thanks to:
An employee accrual balances table so staff can submit time off requests (TORs) based on existing balances.
Mobile self-service time away request options for employees.
Sorting functionality for absence requests to view based on seniority date, request date, and more.
Monthly, at-a-glance calendar views of all employee absences to better understand if you have enough coverage.
Integration with Payroll and Time Management to reduce the number of scheduling conflicts and eliminate the need to manually manage data in different systems.
Welcome to a system that you and your employees will love to use! Email sales@payworks.ca to learn more.