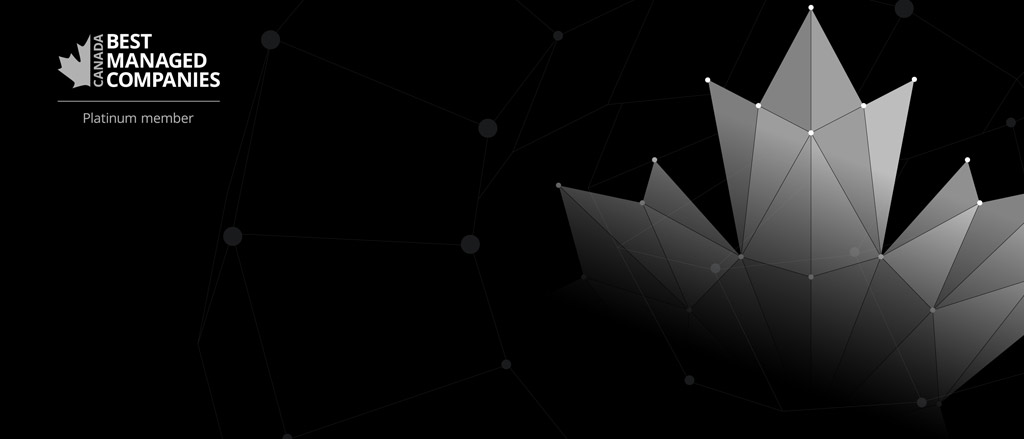 Announcement: we're among Canada's Best Managed Companies for 2021
May 05, 2021
Culture Payworks
After a year of uncertainty and challenges for all Canadian businesses, we're proud to announce that we've again been recognized for our overall business performance and sustained growth as a recipient of the prestigious Canada's Best Managed Companies (BMC) designation for the ninth consecutive year. Platinum Club status is granted to organizations that have retained their BMC designation for seven or more successive years, which Payworks first achieved in 2019.
"We're honoured to be recognized once again as one of Canada's Best Managed Companies", said JP Perron, President and CEO of Payworks. "We're proud to be in the company of the resilient and innovative Canadian businesses that have also achieved or retained this designation during a turbulent year."
Canadian-owned and operated Payworks strives to create a company culture that promotes innovation and collaboration, encourages community involvement, and cultivates long-lasting relationships with our clients.
"The past year was challenging for everyone and we are grateful for the hard work and dedication demonstrated by our own people and for the loyalty of the people we serve," said JP Perron. "With gratitude, we credit the honour of our Best Managed Companies Platinum Member status to our employees, partners, and clients, who continue to inspire us to be our best every day."
Canada's Best Managed Companies has been one of the country's leading business awards programs for almost 30 years, recognizing Canadian-owned and managed companies for innovative, world-class business practices. An independent judging panel comprised of representatives from program sponsors and special guest judges evaluates all applicants. 2021 Best Managed Companies share commonalities that include (but are not limited to) enabling a remote workforce, making employee health a top priority, acting with an increased sense of purpose and social responsibility, and a significantly heightened focus on cash flow.
"To become a Best Managed Platinum Club winner is nothing short of remarkable. Their continued adaptability in an era of uncertainty sets the standard for how to overcome new barriers and demonstrate resilience at the highest levels," said Kari Lockhart, Partner, Deloitte Private and Co-Leader, Canada's Best Managed Companies program. "This year's Platinum Club winners are the Canadian cornerstone for outstanding business in 2021."