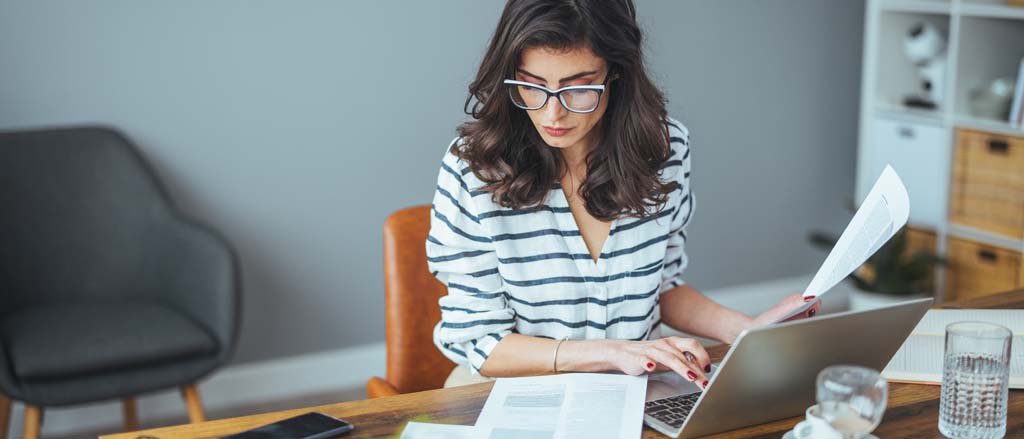 Tired of the journal entry download-upload dance? There's an integration for that!
Sep 11, 2023
Innovation Payworks
There are many intricacies when it comes to running the books for a business. Whether you're a business owner doing it yourself or an accountant or bookkeeper taking care of it for your clients, there are competing priorities, tools to adopt, and business lingo to learn… not to mention the actual running of your business itself!
When it comes to administrative tasks, the journal entry is a critical piece of business information that tells the story of your business' transactions: how much was credited and debited, when those transactions happened, and from what accounts. To add a little bit of complexity, the term journal entry can refer to the act of keeping records, the actual record of transactional information itself or one of the line items within a journal entry. The journal entry is considered unbalanced if there are more debits than credits (think of it like a budget – if you spend more than you make, your budget is out of balance).
Each item on a journal entry will correspond to one business transaction and is eventually posted to the general ledger (or "GL" – there's that business lingo again – which is the master accounting record that summarizes a business's financial transactions, including assets, liabilities, revenue or income, expenses, equity, etc.). Best practice would suggest that the journal entry be added to the GL each time payroll is run. Running payroll will process all journal entries specific to the payroll portion of the business, thereby contributing to the business' entire journal entry for that time period.
Many companies use accounting software to maintain their financial documentation. Unfortunately, adding a journal entry into the accounting software can lead to errors, thanks to cumbersome manual processes and data re-entry, which can inadvertently produce inaccurate data. This process has long been a source of stress for payroll professionals, business owners and financial departments alike. It also makes a greater overall impact than you might initially think by increasing a business' risk profile and potentially causing bigger issues with auditing down the road.
What's the solution? Three words: journal entry integration.
What is journal entry integration and how does it work?
Journal entry integration provides a streamlined user experience that links a business' payroll and accounting platforms. This way, business information can flow directly between them. It allows administrators to send journal entry data from their payroll system – like Payworks – to their accounting software with one simple click (yep, seriously!). After taking a few minutes to initially set up the integration, it only takes a second to send over a journal entry after each payroll is processed. It can't get easier or faster than this!
Why we love journal entry integration!
Clients using Payworks' Payroll solution have access to journal entry integrations, which means:
Saving time,

Enhancing trust in the accuracy of financial records, and

Reducing the need for manual processes and complex tools
We want our clients to feel confident in the solutions they use and the data they keep there, and an integration like this helps do just that. Clients who set up a journal entry integration will see a reduction in administrative strain, improved timeliness of financial statements, quicker auditing, and a lot more time to focus and strategize on other important tasks.
"Having journal entry integration options available for our clients allows us to meet the broad needs required by the Canadian business landscape," says Myles Halliday, Payworks' Vice President, Product Management. "Providing solutions like this integration will make day-to-day tasks easier for our clients, and will ultimately improve the bottom line for their business. This integration simplifies our clients' processes and allows them to feel more confident in their financial records."
For more information about Payworks' journal entry integrations, visit: https://www.payworks.ca/solutions/partnerships/accountants.