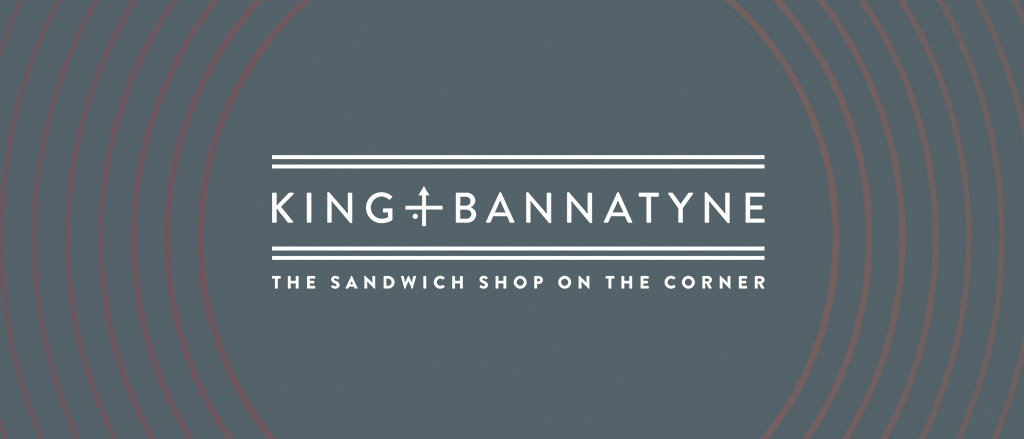 Small Business Stories: King + Bannatyne
Oct 11, 2022
Media Payworks
River City Brisket. Carolina BBQ Braised Beef. Jalapeno Pineapple BBQ Jackfruit. Is your mouth watering yet? Yep, us too. To satisfy your cravings for soups, salads, sides, homemade pickles and some of Winnipeg's most delicious sandwiches, head down to King + Bannatyne and pull up a seat!
Opened in 2014 in the heart of the Exchange District (hint: the exact location is in the name), King + Bannatyne invites you to enjoy "house-made, hand-crafted sandwiches… with one of the most original dining experiences Manitoba has to offer."
Owner Mike del Buono initially opened King + Bannatyne after graduating from university. "I've always had a huge passion for food - I'm half-Italian, so that's natural," he laughs. "I knew I wanted to open a restaurant and to be based in the Exchange.
"But after a while, I discovered that what inspires me most is being part of and building a community," Mike continues. "So that's what my focus became - creating this community of staff and suppliers and everyone who's involved. Now it's about all of us working together to create an experience for people that they really enjoy and want to come back to again and again."
Mike is the first to credit this community he's developed as being one of the reasons he's been able to grow the Burnley Place Hospitality group of restaurants from one to three (including King + Bannatyne, Nola and a new venture that he calls "an exciting concept that I think Winnipeg's really going to like!") in less than a decade… and during a global pandemic, no less.
"For me as a business owner, identifying the right time for growth comes down to our team and making sure everyone's in the right place and has the tools they need to succeed without me having to be there," Mike explains. "If you've got your hands in everything, you're not going to be able to grow. If you want to manage growth in an efficient way, you have to be able to recognize which one of the plates you're juggling that you can hand off to someone else."
To feast your eyes on King + Bannatyne's tasty treats - and to find out how Payworks has helped them grow by lending a hand to the "payroll" plate in their juggling act - please check out the Small Business Story below:
Payworks' Small Business Stories are our love letter to all small businesses from coast-to-coast. Your entrepreneurial spirit, ingenuity and imagination make our communities stronger and more vibrant, and for that - we thank you!
To get to know more of these small business stars and find out how Payworks helps them shine, please visit: www.payworks.ca/small-business-stories.