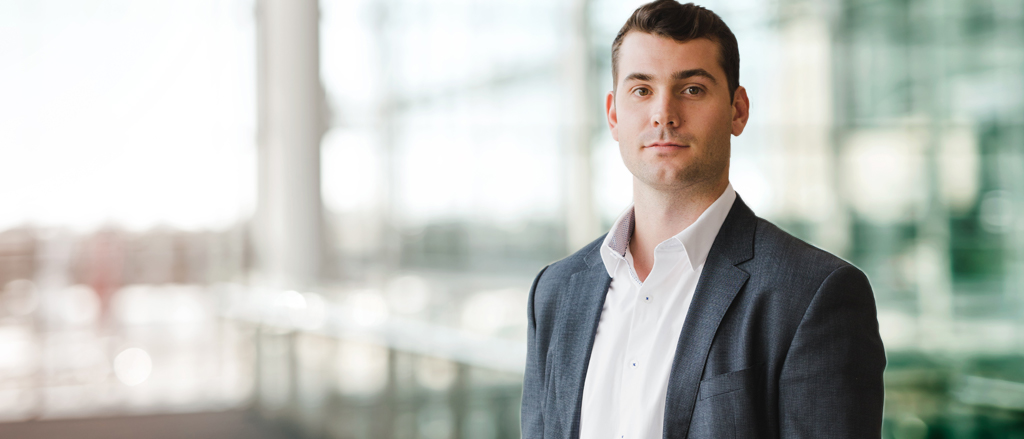 Payworks sets sights on further growth in Western Canada: Jonathon Murray appointed to Sales Manager
Nov 28, 2019
Culture
--- Payworks
---
Payworks congratulates Jonathon Murray on his recent appointment to Sales Manager for Alberta. After several years developing customer relationships in Saskatchewan, Jonathon is looking forward to identifying new opportunities for growth and continuing to manifest Payworks' purpose of "Doing Right by People" from his new station in Alberta and under the leadership of Mike Leon, VP Sales for Western Canada.
Originally from Manitoba, Jonathon joined Payworks in 2013 as a Sales Consultant after connecting with Jim Butler, VP Sales for Central Canada, for advice on how best to join the world of sales.
As he tells it, "Three meetings later, I was standing next to Jim, shaking hands and agreeing to move a province away. I was drawn to the fact that Payworks was clearly a thriving company leading the way in its industry, and was excited for the opportunity to develop the Saskatchewan market."
He spent several months training under the Winnipeg sales team before moving out to Regina in 2014 to serve southern Saskatchewan. After several successful years there, he relocated to Calgary in 2018. In all cases, he describes immediately clicking with and learning from the sales teams, saying that he was "confident that if I paid attention to their presentation styles and how they worked to understand our clients' unique challenges, I could make a positive impact on the organization by providing real value to our clients."
One of Jonathon's favourite parts of the sales experience is sharing strategies and innovative ways of thinking with his colleagues to grow the business together.
"I'm always up for trying something new and creative, and genuinely enjoy working with the entire Payworks sales organization," he says. "I'm really looking forward to this next chapter. Alberta has a great team, and I'm lucky to be a part of it."
Jonathon is a community builder both inside and outside of the office, lending a hand to Grow Calgary and frequently returning to Winnipeg to fundraise for and participate in St. Amant's Santa Run in honour of his brother Drew. He also describes himself as a "huge family guy" who loves returning home to visit the family cabin and enjoys a variety of summer and winter sports when he's not planning his upcoming wedding with his fiancée Sarah.
Payworks is thrilled to have such a dedicated team player leading our sales efforts in Alberta, and we wish Jonathon the very best in his new role.