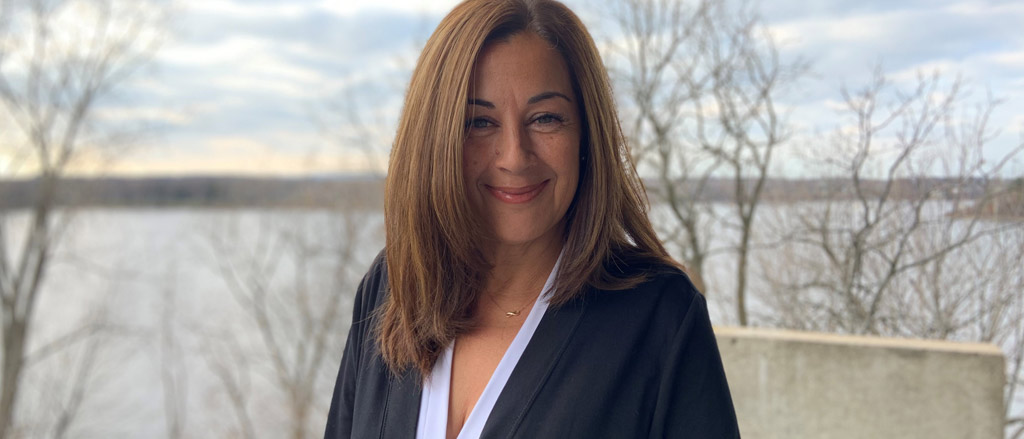 Mona Copty: Team Leader and TikTok queen
Dec 21, 2020
Culture
--- Payworks
---
The empathy that comes from having walked in someone else's (figurative) shoes allows each of us to understand them and their needs most effectively. So with over 25 years of work experience in service, payroll, benefits, accounts payable/receivables and business administration, it's no wonder that Client Service Team Leader Mona Copty is so deeply appreciated by her clients!
Described as "beyond excellent and very helpful" and "the greaaaaatessssstttttt!!!!" (yes, with four exclamation points) in recent client Feedback Comments, Mona has found a perfect fit at Payworks in a role that allows her to not only leverage her many skills in guiding the members of her team, but to also make connections with business owners and professionals like the ones alongside whom she built her own career.
"I remember very well what it's like to be the one on the other end of the phone," Mona recalls. "Having to re-explain your story and your business to whoever happens to answer the phone that day is exhausting, and makes you not want to bother calling at all! Having a one-to-one service model that allows us to really get to know our clients enables us to serve them far better, and clients tell me that's one of the things they love about Payworks… and why they don't plan on switching."
Based in Montreal, Mona joined Payworks in November 2019 as a Client Service Representative and was promoted to Pod Leader and subsequently Team Leader within the year that followed. She confesses that one of the main motivators to seek a new role last fall was that she had been working in an insulated role, exclusively focused on payroll and benefits administration. "Ultimately, I couldn't focus on payroll all day – I needed to feed the extrovert side of my personality by interacting with clients and an internal team," says Mona. "Transitioning to Payworks has allowed me to combine my two loves – numbers and people!"
When investigating Payworks prior to coming on board, Mona credits the thriving and philanthropic corporate culture evident online and her discussions with Quebec General Manager Eric Aubry for making Payworks stand out.
"It seemed clear that the people at Payworks were all about working hard but also having fun and doing good things for the community – that, plus the commitment to work-life integration, was a big deal for me," Mona shares. "Every experience I've had at Payworks since then has confirmed that I made the right choice, from the welcome and onboarding I received on my first day, to getting to know the team and our clients, to the care and safety the leadership group has shown in keeping us physically and mentally well during the pandemic. I love my job and adore the culture and the people. The 'we got this' mentality has made all the difference."
Mona says the best part of her work day is "when I can have good coachable moments with my team and when I speak to my clients." She's most rewarded when she can bring a sense of calm to a panicking CSR or client's day. "I try to get each of them to think about the 'Mona on their shoulder', telling them that everything is going to be all right," she laughs. "If you press Enter, it won't explode!"
When it comes to Year-End, Mona's best piece of advice is that "it's never too early to start getting organized. Go through the checklist and break each of the steps into manageable chunks with plenty of time. And remember – everything is fixable!"
Outside the office, Mona enjoys spending time with her husband and daughter (including an ongoing family "Game of Thrones" rewatch marathon) and enjoying the great outdoors in and around Montreal. She shares her remote workspace with her five-pound Chihuahua, who's been known to make frequent cameos in Zoom meetings, and cites a trip to Greece as her number one post-pandemic dream vacation. "Ultimately, I'm an optimist," says Mona. "I try to look at the glass as half-full, even if it's hard sometimes. I love to dance and goof around, sing (very badly), and make TikToks with my daughter… really, I like to make fun where I can find it."
Sounds like we should all try to remember the "Mona on our shoulder" this year! We're so glad you've joined the team.