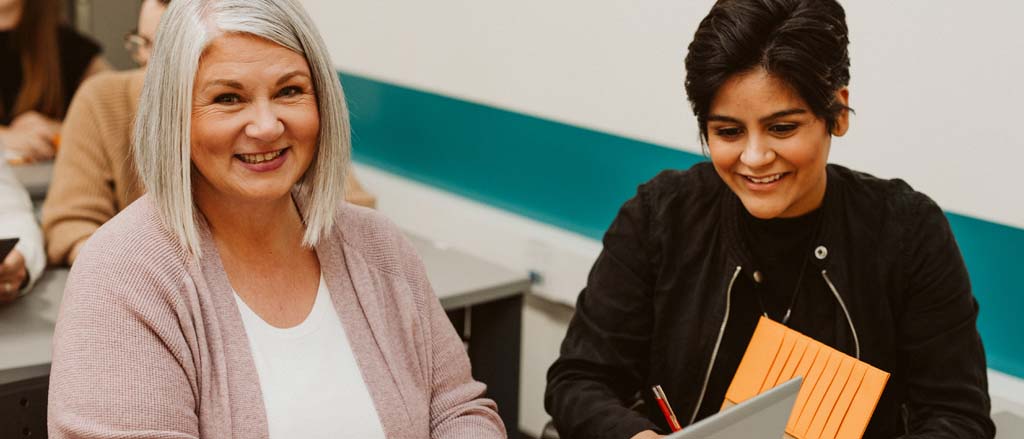 From our experts: the HR data that matters
Jun 22, 2023
Resources Payworks
Human Resources (HR) professionals are surrounded by SO. MUCH. DATA (both quantitative and qualitative). It's important to not only collect this information, but to use it in making well-informed decisions about and for your people. So what metrics help you garner the insights you need?
We sat down with our in-house HR experts to find out. If you're sifting through all of your workforce management data and want to leverage it to be decisive and strategic in evolving your business' strategies, Payworks Vice President of Human Resources Jennifer Johnston and Human Resources Manager Chris Radford have the deep dive you're looking for. They tell us that together, quantitative and qualitative data can help HR professionals, and the business at large, understand employee satisfaction and engagement, retention and recruitment. Plus, they share their processes and tips on how to make the best data-driven decisions when inundated with all of the different types of HR metrics.
Data is a powerful and critical resource for any HR professional and business. It's important to take the time to understand what it means and how it can be used – so let's get into it!
theWorks: If you had to pick, what are your top three HR metrics that drive your department's strategies?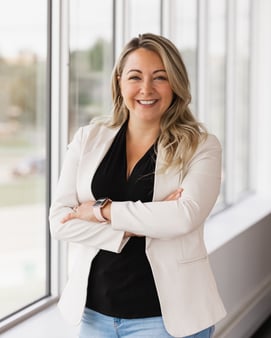 Jennifer Johnston: Oh wow, there are so many. For me, employee experience, their health and wellness, and retention are critical. I want to know and be paying close attention to our employee engagement, so the engagement surveys and pulse scores, for me, are a must; as well as monitoring turnover data and absenteeism - so we can have current and timely information.
With the data that we have, I also want to use that to further empower our people leaders. I want our leaders to have access to trends and be able to act, just like us in HR. I think everyone, depending on their organization and needs, may have their own top three, but those are mine.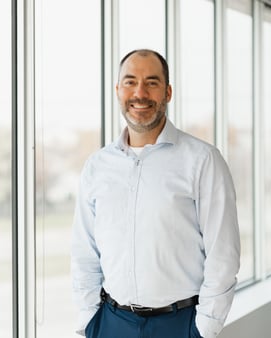 Chris Radford: The analytics we look at in HR often harmonize. We have access to employee data and we also collect employee feedback in a number of different ways. We then analyze and look at a specific sub-set of that data to inform and influence various goals and strategies that will pertain to different areas of the business and our people. Employee satisfaction is an important area to which we pay close attention, and employee engagement surveys are a tool to get valuable and actionable information. Recruitment and turnover are also areas of importance for any business, and a key piece of the latter is exit interviews. That can influence recruitment strategy, allowing you to adjust the priorities on your road map.
tW: You both mentioned employee retention. What data is important for both benchmarking and influencing your employee retention strategy?
JJ: Employee retention is something we look at to ensure we're engaging and retaining the great people we have. We use a dashboard to regularly look at turnover company-wide and by department, and we also conduct exit interviews and consolidate that feedback and information. We use that information to update our strategies, and share the anonymized data with leaders for their consideration on how people are experiencing our company and culture.
The health and wellness of our team is really important, and it also directly links to employee retention. We want all of our employees to be using vacation and other time off that is needed to best support themselves and their families. I can look at indicators like vacation usage and other time off dashboards to see if there are any trends to understand. It's a great way to tell if people are using their time off and if there are higher trends – like whether or not leaves of absence correlate to EAP (Employee Assistance Program) reports. By analyzing that data, we can explore the additional supports our employees may need. The fact that this priority also helps with retention is a bonus!
CR: Employee retention is a top-of-mind focus for many organizations right now. We look at employee satisfaction scores and also turnover. In exit interviews, it's important to actively listen to what the employee is saying and not saying, and we have to be open to that feedback. Hearing our employee's feedback is so critical in making improvements and even validating that we continue to meet their expectations.
We're developing more employee surveys that look at different touchpoints throughout an employee's career journey – asking targeted questions when an employee has reached a specific year of service, like after they've reached the three-month mark, and if they've been with the company for 10 years. We can collect that data and identify themes for employee retention as well.
tW: Let's talk more about the exit interviews you've both noted. How do you gather relevant feedback at this point in the employee lifecycle?
JJ: Exit interviews are critical data pieces and conversations, whether it's filling out a survey or meeting in person. We can use this data to see if there are any trends in turnover – what times of the year it's higher or lower, and the reasons folks may be choosing to take another path. You can learn a lot from these conversations and it's important to share anonymized data, when appropriate, with others on our HR Team and with members of management – the folks who will take that information and use it to make any necessary adjustments.
We feel really positive about our employee retention rate and continually aspire to be a top employer, fostering a workplace where employees want to continue to invest their time and talents. Our goal with exit interviews is to use these conversations to continually meet or exceed employee expectations. This helps us as an organization to further increase retention, but also when an employee's path goes in another direction we want them to feel valued and heard – who knows, we may see them again!
CR: When you ask the right questions, exit interviews can provide valuable data. It's like a reverse job interview, and what you ask should depend on what the person's role and department was. Exit interviews should have open-ended questions, and you have to actively listen to ask the right secondary and tertiary questions. And you don't want your questions themselves to be leading to any particular result.
tW: Going back to your top three HR metrics, let's chat specifically about employee satisfaction. How do you get accurate feedback from your employees to best gauge employee satisfaction?
JJ: What helps to unpack what may be driving or not driving employee engagement within aspects of the employee experience are engagement surveys. These allow us to cover many aspects of the employee experience and we can use it as a benchmark year-over-year. This data is invaluable to understanding key themes and opportunities, and what may be needed to further improve their experiences. These surveys are great indicators of where employees feel they're at with career development, and if they're connecting to your vision and purpose. We can also drill down and look at this data by departments or offices. You can really have fun with it when you dig in.
We also want to listen to our employees more than once a year and during times that are most important to an employee – like when they start or have a change in role. We sit down with new hires in informal, roundtable sessions to see how they've been experiencing joining our team and what feedback they have for us. These types of conversations are always engaging and fun! Plus, you have lots of "gifts" of feedback to take away and use. We also have a process that allows for us to hear from employees weekly. Our HR team can see company-wide pulse scores, leaders can see that for their teams, and we can all use that information during regular meetings to check-in. This all helps us to track employee engagement and overall satisfaction in real-time. Especially with people data, it's relevant in the moment it's collected.
CR: To gain proper insights into employee satisfaction, you need the ability to do a deep dive into the appropriate amount of data. Yearly performance reviews and weekly check-ins are important to the employee experience, and they help to build the foundation of employee engagement. They're also representative of a snapshot in time. Employee engagement surveys are a valuable tool when you ask relevant and pertinent questions. That true, anonymous data helps us hear straight from employees and determine if they're engaged. When you take the time to look at all of that data collectively and find the themes and commonalities, it's rewarding to be able to leverage the results.
There are other stats that historically (pre-pandemic) were common to reference in gauging employee satisfaction, like sick time. With the culture we have, I'm less interested in how much sick time is being used and rather, what are we doing to support our staff.
Top takeaways for employee experience data…

Our experts identify the following qualitative data-gathering methods as being of the most importance:

Employee engagement surveys
Onboarding experience interviews
Weekly check-ins with people leaders
Exit interviews

Our experts also note the value of establishing communication channels to regularly listen to employees and collecting that feedback to evolve as an organization and to meet the expectations of today's workforce.
tW: We've talked a lot about people data within your organization. What metrics are important for future talent and recruitment?
JJ: Recruitment and talent acquisition is a hot topic right now. For many organizations, it may be hard to find talent. We seek to understand the sources where our applicants are accessing our postings so that we can ensure we're promoting our roles in the right spaces. For instance, we look at collaborating with other organizations, like universities, colleges, and technical colleges, to build relationships and talent pipelines. We work together with post-secondary institutions and regularly participate in Co-op programs, which is not only valuable for us as an organization but also to those students' education. For every career opportunity, we also want to communicate our company values – that we're committed to developing world class products and a workplace culture that's focused on Doing Right by People. We welcome and encourage applications from all persons, and any applicant can request accommodations at all stages of recruitment and employment from our HR Team or a people leader because we're committed to providing an inclusive, and accessible environment.
I also believe that it's important for future talent to be developing within. We want our people to feel supported and know that they can have a long, rewarding career with learning and professional development opportunities and room for growth along the way. Which leads me to another metric – internal movement. Monitoring headcount dashboards are great to see growth, but also drilling down to review internal movement. It's a rewarding feeling when you specifically look at the promotional and lateral movement that's happening within our company.
CR: With recruitment, I specifically look at the time it takes to fill a role, which helps us to identify harder-to-fill roles and plan accordingly. The technical elements are important – asking, why is that? From there, we can look to identify alternatives – ways to promote and communicate the career opening – and develop strategies for future hires. It's often about future recruiting needs. With access to data and metrics, we can see what we've been doing and where it will take us in the future. It's important not to lose sight of what you're trying to do when making those assessments – which is ultimately to find the right people for the right role.
tW: It sounds like a lot of data is considered for your top three HR initiatives! What's the most effective way to gather what you need to be successful? What tools do you use?
JJ: I like to spend time each day looking at a few different elements within our Workforce Analytics dashboard. It gives me a current snapshot of headcount and turnover. I can also quickly see time off and leaves of absence. I like the visuals of the dashboards where I can see all of the data clearly and drill down into the critical aspects.
On our team, one of our priorities is spending time with the data to which we have access and using it to validate, inform and update our people processes. It's an exciting time to be in HR, and the data and metrics we can leverage through our systems helps us be more informed and continue to meet employee expectations.
CR: In order to get accurate feedback from employees, HR professionals have to be open, honest, transparent, and approachable. Employees have to trust that you're listening and hearing what they're saying, and there needs to be some rationale of why you're collecting this information and what you're going to do with it. To build that trust, it's important to act on the information once you've got it.
Having a robust HRIS is also critically important. It has all employee information in one spot, from start date to demographics and compensation. It provides us with the ability to quickly and effectively pull the data we need as opposed to managing multiple spreadsheets and consolidating data manually (or not at all). I can quickly pull together a report because those details are at our fingertips, and that helps us make decisions to improve the employee experience from both a current and future state perspective. We can evaluate if results are aligned with employee expectations, which is exciting. We all have ideas and can speculate how those will have an impact, but we can also properly weigh that by looking at what the data in front of us is saying. You have to respect the data. It's important to leverage the technology we have, but there has to be a blend of tech and the human element.
Top takeaways for "the hard numbers"

Our experts identified the following quantitative data points of importance:

Headcount
Retention (years of service)
Internal movement
Sick time, leaves of absence and vacation usage
EAP and benefit usage
Time it takes to fill a role

Looking at these metrics on a regular cadence can provide a current snapshot of the workforce, and lend insights into the overall health and wellness of the organization. This type of information is already readily available to most Canadian businesses; after all, it's required to process the organization's payroll, administer their company benefits, capture hours worked, and more. It's much easier - and therefore, more likely - to use this data to drive strategic decisions when the information is readily accessible. Workforce management solutions, such as Workforce Analytics, can intuitively pull together this type of existing data into timely and consolidated reports that are easy to use.
Data helps to tell a story – if you're listening. For today's HR professional, a blend of both quantitative and qualitative data is needed to make well-informed people decisions. It's about the numbers and stats just as much as it's about connecting with people to get their feedback on how they're experiencing their workplace. Both types of data together are what can intelligently push your HR department's future strategies and decisions forward.
For more HR Insights, subscribe to our blog: https://blog.payworks.ca/.