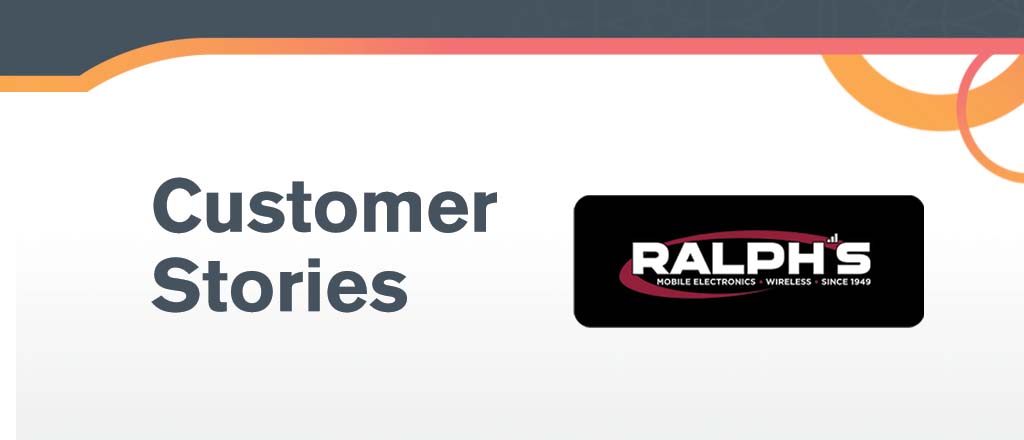 Customer Story: How Ralph's Radio grows their business and serves their team with Analytics insights
Aug 25, 2022
Innovation Payworks
Since 1949, Ralph's Radio has served the Lower Mainland by selling and installing audio equipment in vehicles, boats and more.
They expanded to Vancouver Island in 1985 and have consistently grown their reach and diversified their offering; as a result, they now complete over 5,000 installations each year in addition to offering a broad range of cellular, satellite and specialized communications products.
Upon his brother's retirement from their family-owned business, Ralph's Radio President Tim Rurak was intrigued to learn more about accounting within the organization - and more specifically, the opportunities available within their already-successful partnership with Payworks.
"Everyone I've talked to at Payworks has always been excellent - service, training, all of it. Everyone has been very friendly and accommodating, and always helpful. And when I reached out to learn more about what we could do with our data, I had that same experience," explains Tim.

"I'm a data-driven guy, and initially became interested in Analytics to understand more about the connections between our company's various line items," he goes on to say. "It's important for all business owners to be able to analyze our costs and determine where we're making money, and where new opportunities lie! Sometimes you get into the habit of thinking 'well, this is how we do things'… but we should all be open to considering '…but what if we tried them this way too?' I wanted to make sure I was making strategic, fact-based decisions."
Ralph's Radio credits their decades of success to how they treat people - both their clients and their own staff (some of who have worked for the organization for over 30 years!). As they say: "We consider our employees more like family. We treat them with dignity and respect, and inspire them to think outside the box."
Not only could more business intelligence benefit the bottom line; it could also help Ralph's Radio to be a better employer to a more engaged team of employees - a key consideration in the organization's decision to add Analytics to their Payworks service offering.
To find out how Payworks and Ralph's Radio are working together to leverage Analytics insights in growing their business and serving the Ralph's Radio team, please visit our website here: Ralph's Radio Ltd. Customer Story.
We're proud to say it: we've got the very best clients! And we love to share their stories. If you're a Payworks client who'd love to tell us yours, please reach out to your dedicated CSR.