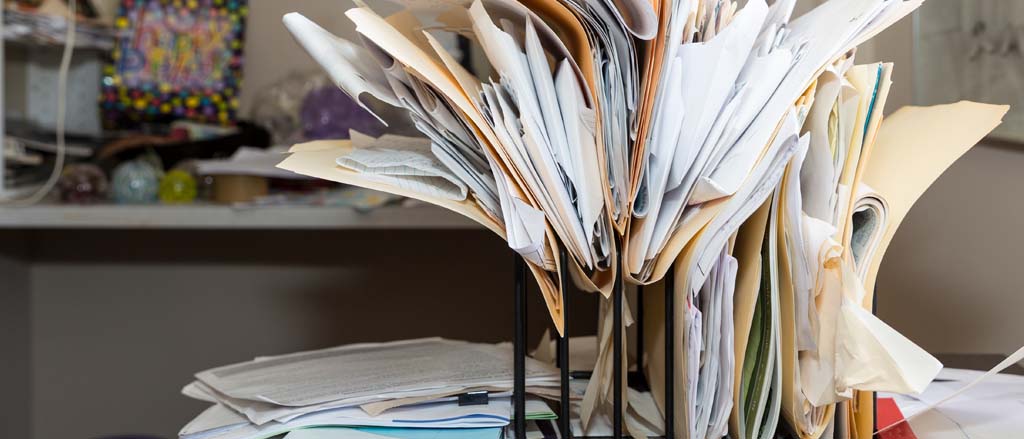 Bookkeepers, turn year-end chaos into calmness
Nov 25, 2022
Resources Payworks
A quick question for all you bookkeepers out there: when you think of last year's year-end, what's the first thing that comes to mind?
Is it a sparkling clean inbox?
..Restorative lunch breaks?
...The confidence that everything's under control?
....Orrrr is it last-minute shoeboxes full of papers from stressed-out clients?
.....Perhaps sad desk salads eaten while hunched over a laptop?
......Jolting awake with the thought:
......."What have I forgotten?"
If it's closer to the latter than the former, you might be dreading the turning of the calendar's pages. But you don't have to go in alone! With the right support - the kind you can really trust to get it right for you and your clients - you can turn chaos into calmness and burnout into bliss all year round (yes, including year-end!).
Among the many tasks bookkeepers like you are juggling, one of the roles you can find the most value in outsourcing is the management of your clients' payroll. By leveraging a payroll solution like Payworks', bookkeepers can reclaim both their time and their spark - here's how:
1. Payworks makes payroll simple with easy-to-use tools and unmatched client support.
Right from the start, you're in good hands with us. By onboarding 4,000+ clients each year, we've fine-tuned the process so making the switch is easy. Once you're up and running, all of Payworks' solutions are built to be efficient, effective and intuitive to navigate and use for Canadian employers and payroll professionals alike.
If questions do arise, we've got your back! You deserve better than waiting on hold and re-explaining your story for the umpteenth time. That's why Payworks assigns you a dedicated, NPI-trained service representative who will provide consistent, expert support.
"The people I deal with for support at Payworks are amazing. I'm so impressed with the willingness to help, their patience, and the grace under fire that we face in 'deadline' situations. I'm very happy I found Payworks."

Open Mind Accounting | Calgary, AB
2. We know how critical it is to stay on the right side of compliance… and we can help.
Payworks is Canadian-owned and operated, and we understand first-hand what it takes to be a successful Canadian business. This includes bilingual support and detailed, configurable reporting options.
We've got your clients covered with all of the most current legislation information broken out by province and territory - a major win 365 days a year, but especially when new year-end filing requirements are rolled out in the weeks prior.
"Payworks is the best payroll provider. They're current on the changes in payroll (COVID-19, stats, etc.). They have a knowledgeable team of representatives. I feel I can process with confidence and the T4s will be a seamless filing with no issues. The checks and balances are done for you. I highly recommend Payworks!"

I.A. Bookkeeping | Sooke, BC
3. Sharing the load means more time for what you love.
One of the many ways Payworks saves you time at year-end, beyond providing a clear, step-by-step process—no more spiraling or backtracking! Once you've authorized your year-end package, we file to the Canada Revenue Agency and Revenu Québec on your behalf.
Beyond year-end, the many efficiencies of outsourcing your clients' payroll to Payworks allow you to deliver accurate and insightful work quickly and to pass the value of those time savings along to your happy clients. That's what we call a win-win!
Whether it's focusing on business growth or more quality time off the clock, what will you do with the time you save?
"I first used Payworks in 2018 and it quickly became my preferred payroll solution - they're 100% my provider of choice. As a certified payroll professional, I find Payworks' system to be dependable, accurate and intuitive; it provides better reporting, customization and client experience than the other systems I've worked in. Almost all of our clients use Payworks, and we bring all new clients onto the platform as well… which runs smoothly because the implementation team is second to none."

Enkel Backoffice Solutions | Vancouver, BC
To learn more about how bookkeepers like you can leverage Payworks' unmatched client support and affordable Canadian payroll platform to serve your clients, please visit: https://www.payworks.ca/solutions/partnerships/bookkeepers