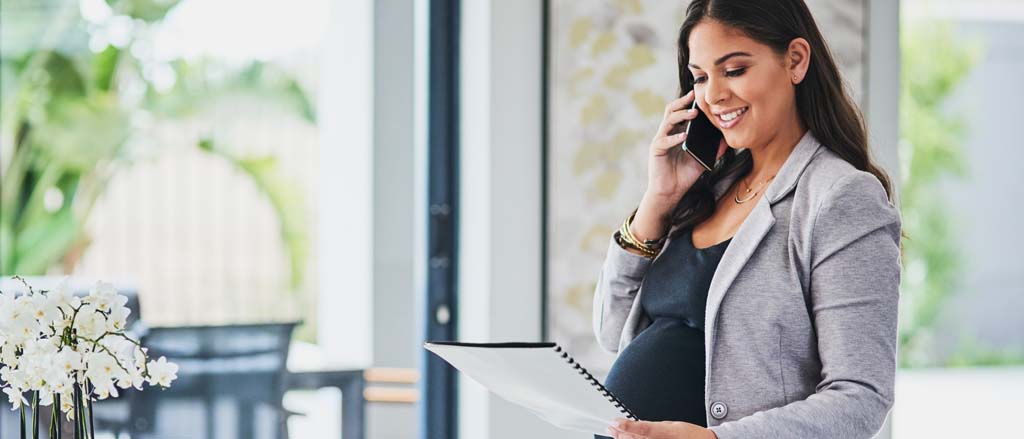 Accountants and bookkeepers: here's why outsourcing just makes cents
Mar 16, 2022
Resources Payworks
Accountants and bookkeepers… you're a scrappy bunch, aren't you? You're used to doing it all, and it's clearly paid off; after all, that's how you got to where you are today! But the question is: where do you want to be tomorrow?
Whether you're scaling up or expanding out, business growth often necessitates a change in process - and sometimes that can look like outsourcing some tasks in order to properly prioritize others.
When it comes to payroll, Payworks is ready to serve as your trusted partner so that you can focus on the more strategic building blocks of your business. Let's talk about how.
1. We won't slow you down - onboarding is quick and consistent.
Moving your clients' payroll to Payworks is a simple and well-established process (after all, we do it 2,000 times each year!). Trust us - we're here to make things less complex, not more! Our knowledgeable team of Implementation Specialists will make sure everything runs smoothly, from the first day to the first pay.
"The software is second to none - easy to use and configurable in ways that make our job easier - and the process of making the switch is super seamless, which tends to surprise clients. They're expecting this major upheaval that just never happens. I've never once had a client want to go back. Whether they're totally hands-off or are ultra-engaged, Payworks provides a great experience for them all."

- Clarity Bookkeeping Inc.

Langley, BC
(Want to learn more about why Clarity Bookkeeping Inc. credits Payworks with having "absolutely had a great hand in [our] success"? Read their Customer Story here!)
2. We'll help reinforce the reputation you've worked so hard to build.
One of the hardest parts of entrusting a partner with even a portion of your business is feeling that your painstakingly-earned reputation is safe. As a Canadian SME ourselves, we understand completely. Whether it's our solutions or service, we know what's at stake and operate accordingly.
"I first used Payworks in 2018 and it quickly became my preferred payroll system - they're 100% my provider of choice. As a certified payroll professional, I find Payworks' system to be dependable, accurate and intuitive; it provides better reporting, customization and client experience than the other systems I've worked in."

- Enkel Backoffice Solutions

Vancouver, BC
3. We provide configurable reports for better insights into your clients' business (or your own!).
Answer questions (including the ones you didn't even know you had) with easily-accessible and configurable reports. With configurable integration options, we're flexible enough to fit your business and your workflows.
"I love the reporting capabilities and the intuitiveness of Payworks. The program is so easy to use and the company is great to work with. I highly recommend them."

- Controller (CPA, CGA) at Cibinel Architecture Ltd.

Winnipeg, MB
4. We help you stay both confident and compliant.
Payworks partners are never alone. Each client is assigned a dedicated, PCP-trained service representative and has access to all the most current legislation information broken out by province/territory. You can breathe easier when you're sharing the load - we promise.
"Payworks is the BEST payroll provider. They are current on the changes in payroll (COVID-19, stats, etc.). They have a knowledgeable team of representatives. I feel I can process with confidence and the T4s will be a seamless filing with no issues. The checks and balances are all done for you."

- L.I.A. Bookkeeping

Sooke, BC
5. Investing in yourself (literally) pays off.
Payworks' solutions and services are not only transparently priced and low cost; you'll actually make more money in the long run by freeing yourself up to offer more strategic services, take on more clients, or both. You can also pass those savings along to your clients in reduced fees, thereby building long-term loyalty.
"The first thing I explain to clients when I've compared options for them in the past is how much less they'll spend with Payworks - not only in terms of fees, but in the amount of hours they're paying us for, since Payworks lets us work so much more efficiently. We can also take on a lot more additional work as a result."

- Clarity Bookkeeping Inc.

Langley, BC
Are you ready to start processing client payrolls with a reliable partner? Please fill out the form at https://www.payworks.ca/accountant-bookkeeper-solutions.asp, and we'll reach out with information about our Loyalty Program for accountants and bookkeepers.