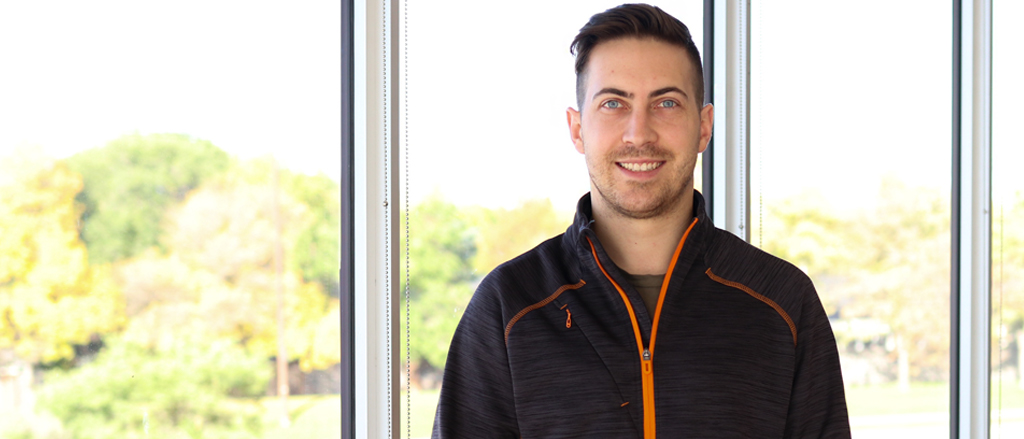 Working behind the scenes on Workforce Analytics
Jan 09, 2020
Culture
--- Payworks
---
Behind the scenes of Payworks' Absence Management and Analytics products is a talented team of software developers who write the platform's code and maintain its functionality so that our clients can create efficiencies and gain insights into their business. One of our developers is Josh Krcadinac, who's been a part of Payworks' Winnipeg head office team for more than three years.
"The coolest part of my job is not only that I get to see all of the intricate details of how an online solutions works; I actually get to build those details," said Josh. "I've always enjoyed figuring out how things work on the inside. What's even better is that now I get to do it for a living."
Some of the most significant contributions Josh has made to Payworks' online solutions are within our Analytics and Human Resources modules. Specifically within Analytics he was one of the developers who ensured screen space was optimized to compare multiple data sets in a single screen.
"It was really important for our Analytics clients to be able to maximize the number of reports visible at a glance," explained Josh. "That way, they could see information like payroll costs, turnover, and timesheet and absence information from one screen and all from one central location. It also makes it more efficient for our clients when they're applying filters. Maximizing the screen space for these reports means they can immediately view a subset of their data from one screen as well. These are just a few of the finer details we focus on when building our suite of online solutions."
Outside the office, Josh loves playing soccer and applies his detail-driven creative skills to mastering the baritone saxophone, which he's had the opportunity to perform in many local, cross-Canada and even international venues.
Payworks thanks each of our dedicated software developers, just like Josh, for their hard work to build the solutions that make our clients' businesses stronger