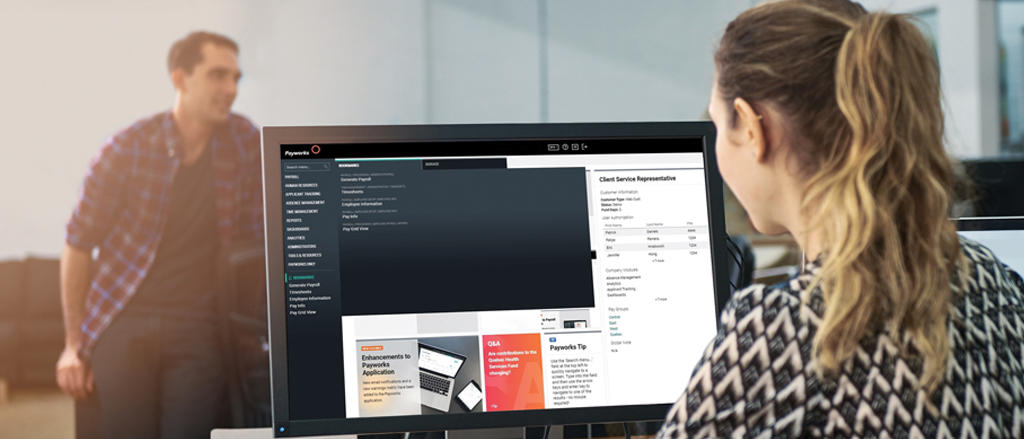 Tips & tricks: using the bookmarks feature
Feb 11, 2020
Innovation
--- Payworks
---
There's a quick and easy way to pin the pages you use the most within the Payworks application. It's called Bookmarks and it can streamline your process and provide easy access from the moment you log in.
It's fast and simple to add this functionality to your day-to-day processes. Here's how:
When you're on a screen you would like to Bookmark, look to the top of the page.
Select the flag icon at the end of the Navigation path. This action adds the page to your Bookmarks. You'll see it appear on the left side of the screen.
If you want to remove the page from your Bookmarks, click on the flag icon again to de-select it. Notice that the page will disappear from the list on the left-hand side.
The list on the main menu will display up to nine screens. If you have more than nine screens saved or you want a specific page to appear in this section, you can manage your Bookmarks by clicking on the "Bookmarks" title.
Manage bookmarks:
Select the MANAGE tab.
Drag the bookmarked pages up and down to change the order in which they display.
To remove a pinned screen, drag it to the right-hand side of the screen, to the REMOVE section.
Always remember to click SAVE.