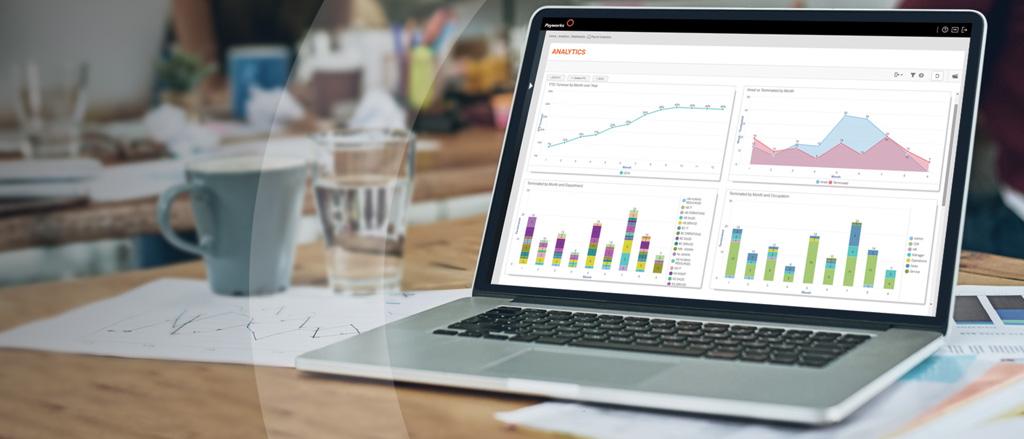 Newly released features: Workforce Analytics & Analytics Pro
May 13, 2019
Innovation
--- Payworks
---
Coming Soon: Analytics Pro
Payworks Workforce Analytics enables you to evaluate your organization's performance at a glance - to transform payroll costs, turnover, and timesheet and absence information into true business intelligence to ensure you're making timely, data-driven decisions.
Need more flexibility and more reporting power for your organization? Analytics Pro is your answer.
Our Pro version will allow you to customize your reports in a way you haven't been able to before. You can base your reports on various attributes including measure, category, and specific filters. You'll even be able to colour-code your information. With all of the reporting options in Analytics Pro, you'll be able to extract the exact information you need, when you need it.
Those using the tool will receive training from one of Payworks' knowledgeable and dedicated service representatives, which will ensure you have confidence to navigate the platform and make the most out of your data.
Analytics Pro allows your data to work even harder for you and your business.

Workforce Analytics: Now Featuring HR Dashboards
The Payroll dashboards available in the current Workforce Analytics platform have received a tremendous amount of positive feedback as they've been making a huge impact in the work-lives of our clients. We've been working hard to deliver more efficient solutions that will help our clients turn more business information into business intelligence. One of those new solutions is our Human Resources dashboards, which are now available to all clients with Analytics.
These new dashboards allow you to quickly report on headcount, turnover, and employee demographics. This information can help you better inform key stakeholders about your organization's workforce trends.
Using these new reporting abilities, you can easily compare cost centre, department, tax province, employee status, age group and years of service categories.
With this information at your fingertips, you can help your business plan for the future and respond to organizational trends in the best possible way.

Coming Soon: Absence Management Dashboards
Love the Payroll and HR dashboards in Payworks Workforce Analytics?
We're adding to our Analytics powerhouse in the next few months. The next release will be Absence Management dashboards meaning soon you'll be able to report on time off type, departments, employee absences, and more.
Stay tuned to payworks.ca for more information.