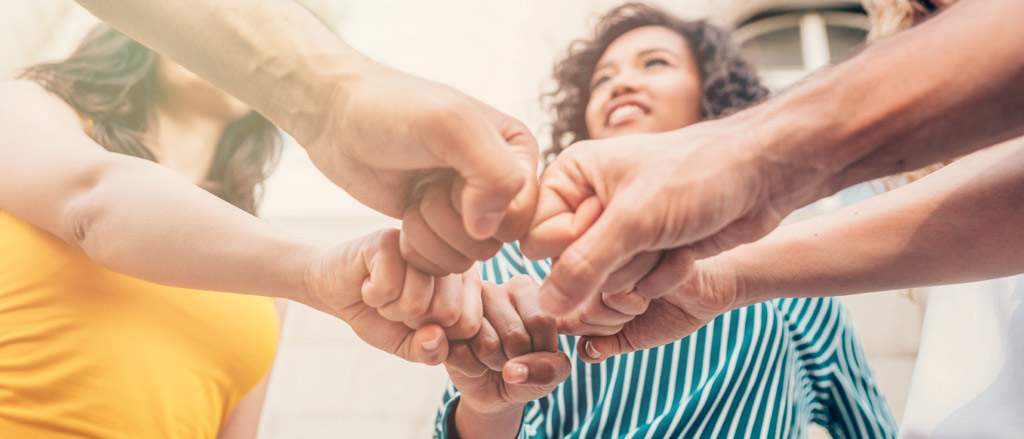 International women's day: women in finance
Mar 08, 2021
Culture Payworks
Our people love numbers – and rightly so, as we help ensure that hundreds of thousands of hardworking Canadians are paid accurately and on time. Behind the scenes, our finance department is dedicated to keeping these processes running smoothly, including bookkeeping, managing funds, risk management, treasury operations, and so much more.
Like many others, the field of finance hasn't always included a significant number of women. That percentage has grown as the decades have passed; according to Workplaces That Work for Women, women's representation in the financial services industry in many countries is nearly half, but that percentage drops to 20% at the executive level in major financial services firms. Recently, the Financial Post indicated that the COVID-19 pandemic will negatively impact the number of Canadian women in finance. That's why we wanted to take a moment on this year's International Women's Day to celebrate and showcase these inspiring, talented women and their expertise.
At Payworks, some of our most talented number wizards serve as invaluable members of our team by putting their smarts and numerical prowess to work within our finance department. They serve businesses from coast to coast in their roles as Credit Risk Analysts, Corporate Accountants, Payroll Leads, Treasury Officers, and Finance Administrators.
Credit Risk Analysts: analyzing and asking questions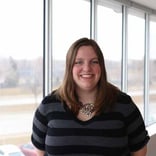 Payworks Credit Risk Analyst Caitlyn Wasyluk, CCP, says she was "extraordinarily lucky" to have entered the finance field. She was searching for office experience and was hired as a credit administrative assistant.
"I expected to gain experience from working in an office environment; what I didn't know when I accepted the job opportunity was that I would enjoy this field so much," Caitlyn says.
Caitlyn later moved into a Junior Credit and Collections Specialist role before becoming a Credit Risk Analyst. She explains that each role was a natural progression from one to the other, and "as I gained more experience and knowledge it made sense to branch out and continue learning the different aspects of finance." She shares that she loves the problem-solving aspect of credit, working with individual clients so that Payworks is able to process their payrolls as smoothly as possible – "making their lives easier is the best."
Her advice to other women pursuing a career in finance is to acknowledge the wins.
"Do your best to meet the needs of both your client and your business, and when you solve a problem, celebrate it!" Caitlyn says. "I have found most women in finance to be smart, astute, hardworking and determined. There's job security in finance and the ever-changing needs of businesses is what makes the job interesting. There's always room to grow and develop additional skills."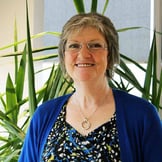 Payworks Credit Risk Analyst Barb Deurbrouck, CCP, CIM, first started her career in the accounting and insurance industry, and has worked in a finance role across several sectors, including agriculture, leasing, and payroll. Barb describes her career journey as a "long and winding road", one that lead her from a small farming community in Saskatchewan to Calgary, and eventually to Winnipeg. Throughout her career she has pursued what she truly enjoys doing, while prioritizing education and continued learning as well as her family.
"When I worked in agriculture as a Credit Analyst it was my dream job," Barb explains. "I moved into leasing with a dream promotion and when the company restructured the office was relocated, but I chose to stay in Winnipeg because I wanted to be near my grandchild. I got to spend time with my family and take a step back to figure out what I wanted to do next. I realized it didn't matter so much what I did as where I did it. Payworks was recommended as a great place to work. I started as a Client Service Representative and now I'm doing the analysis that I love as a part of the finance department. I enjoy it too much to retire!"
At the end of the day, Barb says the best part remains constant: helping her clients. "Finance is usually one of a company's largest assets and you are so important to your company's well-being," Barb says. "It's very rewarding."
Barb says that there does seem to be fewer women represented in executive roles within the field of finance, but overall she's seeing more and more women pursuing a career in accounting "and a CPA designation, which is often the path to an executive role - that's great!"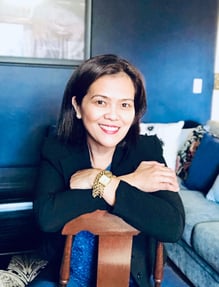 Payworks Credit Risk Analyst Gladys Marquez explains that her curiosity and love of analysis is what led her into the accounting field. "It's actually not because I love numbers," Gladys says. "I love to analyze, I love to ask questions, and I love knowing the why behind why things happen. Accounting and finance is that logical process for me."
Gladys graduated from the University of Santo Tomas with a Bachelor of Science in Accountancy (BSA), and is currently studying to get her CCP designation. She has worked within retail banking, hospitality and corporate treasury. There are many aspects of her role that Gladys enjoys; some include meeting new people and learning different business models that entrepreneurs are establishing.
"If you mix all of my experiences together in banking, hospitality and the corporate treasury environment, all of it together brought me to my position at Payworks," Gladys shares. "If I had to choose, making the switch into corporate treasury and the finance world would be my career highlight. I love what I'm doing; it's all about practicing due diligence, integrity in managing the risks to form a sound judgment."
In Gladys' experience within the finance industry she has noticed more women entering the field and says she would like to see more women in leadership roles within the industry – which is one of the reasons she's proud to work at Payworks, which was co-founded 20 years ago by Barb Gamey. What she wants others to understand about finance is that "we're fun loving people, too. When someone asks you what you do for a living and you say treasury or finance, no one asks any more questions. But our field is not just about analyzing financial statements and it's not boring. It enhances your critical thinking and judgment, and there's lots of qualities to sustain you in your career and keep your interest."
Corporate Accountants: letting numbers tell the story

Payworks Corporate Accountant Jennie Nazimov, CFMA, specializes in all things "business management" – monitoring expenditures, financial reporting, budgeting, and overseeing accounting procedures to ensure compliance with regulations and our organization's policies. You probably guessed it: Jennie LOVES working with numbers, and always has!
"It's not only about math, debit and credit; accounting is like a story to me," Jennie shares. "It tells me how the business started and what has been achieved, as well as insights into the future".
You might not expect to hear a word like "innovation" when it comes to accounting, but Jennie says that's the best part. She explains that, to add a "little spice of creativity" to her work, she goes beyond the traditional role. That's also her advice to up and coming accountants – to be a creative one.
"I love analyzing reports and taking on complex projects," Jennie explains. "It gives me the opportunity to think outside the box and bring creative results, and that's where I can add value to the company. It's a great opportunity to learn from and be able to bring insights to the company that you work for."
Payroll Leads: invaluable to helping employees better understand their pay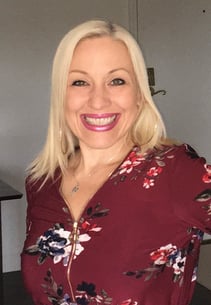 Our entire workforce is dedicated to ensuring that our clients are able to pay their employees accurately and on time, and no one has a more in-depth knowledge of how it happens than our own Payroll Lead Megan McCall, CPHR, PCP.
Over the past 20 years, Megan has acquired an extensive background in Human Resources, payroll, and pension and benefits administration, and she's been an integral part of the Payworks team since 2011.
"Working in payroll is both challenging and interesting," Megan says. "It involves specialized subject matter expertise for payroll functions and knowledge of legislative requirements and company policies. There's a lot of continuous learning and the re-evaluation of processes. A major component involves clear communication with employees to help them better understand their pay, pension and benefits. It's satisfying to be a resource to all areas of the business."
Megan says payroll is a rewarding career for someone who has strong attention to detail and enjoys managing data and moving pieces!
Treasury Officers: putting accuracy and timeliness at the forefront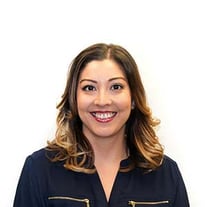 The two key words that describe what our Treasury Officer's role is all about are "accuracy and timeliness." They're responsible for client payments.
Michelle Erickson's career path to become a Treasury Officer started with an interest in the accounting field because she's "always been a numbers person." She completed accounting in school before becoming a mom. When the time was right for her to return to work, she decided to take a payroll course, and was thrilled to begin her career at Payworks soon after its completion.
"I was excited to get my foot in the door," says Michelle. "My goal was always to work in finance, and that opportunity arrived shortly after a year of working as a Client Service Representative."
Her advice to women wanting to pursue a career in finance is to "just go for it. There are different paths you can choose from, so you can start in one area and then focus on another," advises Michelle. "All of that knowledge you learn along the way helps you in every path."
Finance Administrators: constantly adventuring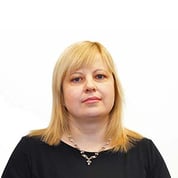 Payworks' Finance Administrator manages accounts payable, prepares financial reports, participates in our internal payroll processes, and reviews and processes reimbursements for our employees.
Natalia Uchaeva was working in accounting and bank administration in Russia before moving to Canada in 2003. She worked for a benefits organization while simultaneously taking accounting courses, before becoming a part of Payworks' Implementation group. She eventually started working part-time with our treasury team, and later joined our finance department full-time. What she loves most about her job is that every day is different, describing it as "a constant adventure."

Her advice to women thinking about their career path is to find one that fits your personality.
"It doesn't matter how long you've done a job or been in your career; the world is changing around you every day and there's always something new to learn to keep you engaged and being your best," says Natalia.


No two career paths for our women in finance look the same, but they did all build their professional skill sets around what they're passionate about and never closed a door to what possibilities lie ahead in their field. A career in finance is a dynamic environment suited for quick thinking and analytical individuals who have a thirst to never stop learning. Chatting with finance professionals, many will tell you they are highly motivated by the meaningful work they contribute on a daily basis to their organizations – and that's what makes finance one of the many career paths where women can not only contribute, but thrive!