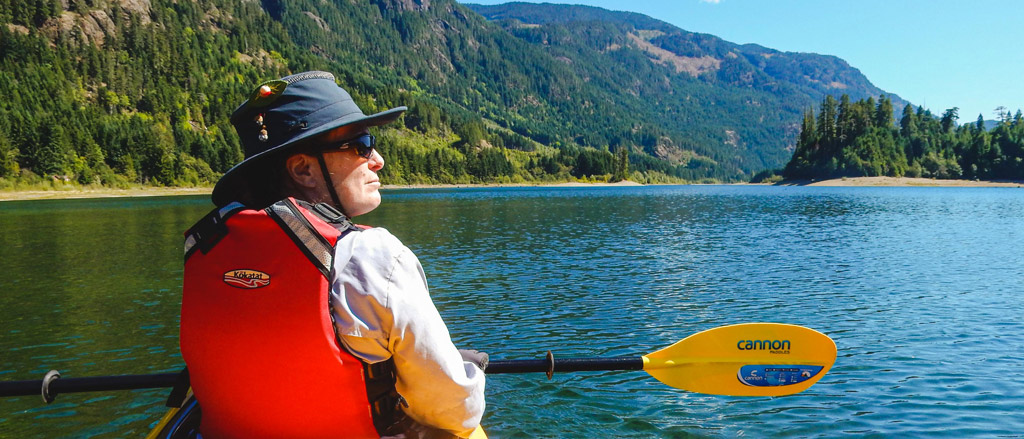 Inspiring the next generation of women in payroll: meet Glenda Plews
Mar 08, 2021
Culture Payworks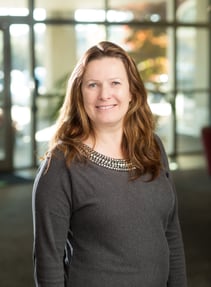 It takes confidence, bravery and a sense of adventure to run a small business. So it's no wonder that Payworks' regional Area Manager Glenda Plews so capably connects with and serves her entrepreneurial clients – they share a mutual curiosity for life and embrace of whatever's around the corner!
This drive to experience and explore took Glenda from her hometown roots in Regina, SK all the way across the globe in the early stages of her career, where she spent almost a decade living and working in Hong Kong and Malaysia (which she describes as "an extraordinary time" and "probably the best decision I ever made").
"After spending six months in Europe with a friend after high school, I knew the travel bug would be hard to shake," recalls Glenda. "I'd spent a few years trying out a lot of different roles in the public sector, covering maternity leaves in various departments. It was the perfect way to assess where I did (and didn't) fit! Ultimately, my husband and I were both restless and looking to try something radically different, so we leveraged his British citizenship to establish a home in Hong Kong."
Glenda's years in Hong Kong were filled with not only the travel adventures she'd been imagining, but also valuable experience working for the Royal Commonwealth Society, where she conceptualized and managed elaborate events and opportunities for expats from all different professions and corners of the world to connect.
This exposure to such a broad variety of businesses and skill in determining and meeting their unique needs has served her well in her career of helping to identify the right workforce management solutions for her clients – a role she's thrived in within the industry for over 20 years, and at Payworks since late 2003.
After returning to Canada following the birth of their daughter, Glenda and her family established a new life in Victoria, BC, where she first started working in payroll sales.
"I knew that my personality was well-suited to sales, and I loved the satisfaction of being able to help fix a problem so that these business owners could run their operations more smoothly," Glenda says. "I love getting out there, meeting these people, and seeing what they've built and what their plans are for the future. They're very inspiring!"
One of these inspiring entrepreneurs: Barb Gamey, Co-Founder of Payworks. After hearing great things about the role Payworks was working to fill within the market, Glenda jumped at the chance to join the team.
"I'm part of a core team that's been around since the early days!" she shares. "We were a tight and tiny crew, and most of us are still here. We stayed because we believed not only in what we were building for our clients, but also in what we were building for ourselves – the mindset and ethics are something special."
Knowing that she had finally found her "fit" was a relief to Glenda, who has embraced her role as a champion for the growth of the payroll profession, including as the Regional Chair of the Canadian Payroll Association's Pacific Regional Council.
"Two or three decades ago, payroll wasn't as highly regarded as the same professional career that it is now, and there were far fewer women in senior roles," Glenda explains. "Back then, it seemed like not all those working in the field had the confidence to bring their great ideas to the table… but that's changing, especially among the younger generations entering the field! It's exciting to be a part of this change – I love helping people discover their talents and succeed."
This advocacy was modelled for Glenda by several other women who've served as informal mentors over the course of her career. One of them saw great potential in Glenda and suggested she join what had previously been a men-only business and networking club; Glenda, in turn, invited several others to join to share opportunities and bring in a critical balance of perspectives. Another was a former colleague who took Glenda under her wing and provided key knowledge and opportunities for her to expand her sales network.
"I wasn't necessarily looking for a mentor, and none of us ever used that word, but we clicked and that's the direction our relationship went!" Glenda laughs. "We're still in touch, connecting at least a couple times a year. And now that I've had more experience in my career, my goal is to pay it forward and provide that same kind of guidance to the next generation. Women – we might not naturally consider ourselves mentors, but quite often we've got more to offer than we realize. If you see someone with talent and an interest to learn, give them a leg up to get over the fence! You might not be a formal mentor, but it's the little things you help people with that make a huge difference."
Glenda's drive to give back has benefited organizations and locations all over the world, including a year spent assisting a Hong Kong charity "serving the many children without families, and pregnant teenagers in Hong Kong" and several years volunteering for a local hospice in Victoria. She credits these volunteer experiences, as well as her time spent working in administration on the oncology ward of a Vancouver children's hospital, with her perspective on not waiting to experience life to the fullest.
"As a young girl coming out of Saskatchewan, my perspective was limited to what was right in front of me, but I've learned so much from every person I've met and every experience we've had together," Glenda says. "I'd briefly considered being an actress when I was younger, but I quickly realized I didn't want to act out these roles – I wanted to live them! Why wait to travel later when you can travel now (or at least, when it's safe to do so)? Why not lend a hand to help someone who's working to improve their life? There's always something new to see and new to learn. What we've got is good; now let's work together to make it even better."