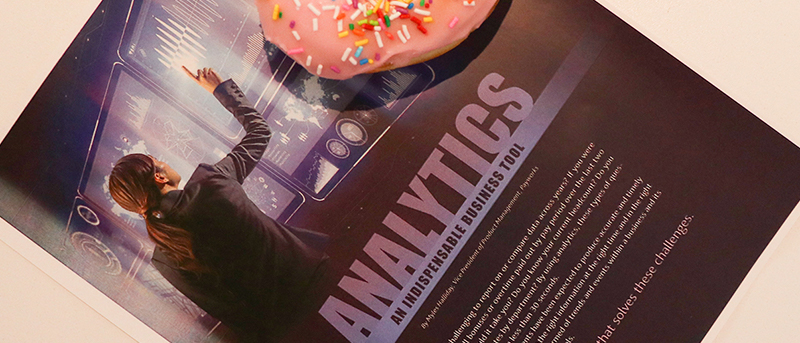 Information at your fingertips: Launching Workforce Analytics
May 07, 2018
Innovation
--- Payworks
---
Payworks Workforce Analytics is designed for today's payroll and HR professionals. It's a powerful business intelligence tool that puts the user in complete control of their workforce data and provides insight into company performance at-a-glance.

"Analytics gives organizations access to their data in a format where they can see trends and anomalies and quickly get answers to their questions," says Myles Halliday, VP, Product Management at Payworks.

Workforce Analytics combines consolidated information across all Payworks modules, whether that be in Payroll, HR, Employee Time or Absence Management. Users can choose to work within pre-existing dashboards or they can create their own to meet their organization's needs.

Analytics also offers the ability to view company data across multiple years. Meaning, you can compare this year's data with last year's. Answer questions like: who was paid bonuses during 2017, what was the amount of each bonus, which pay period was the bonus paid out in, and how does that compare to bonuses for those employees in 2016? With Payworks Analytics, all of those questions and more can be answered in seconds.
The more Payworks modules you have, the more reports you can generate - the possibilities are endless!