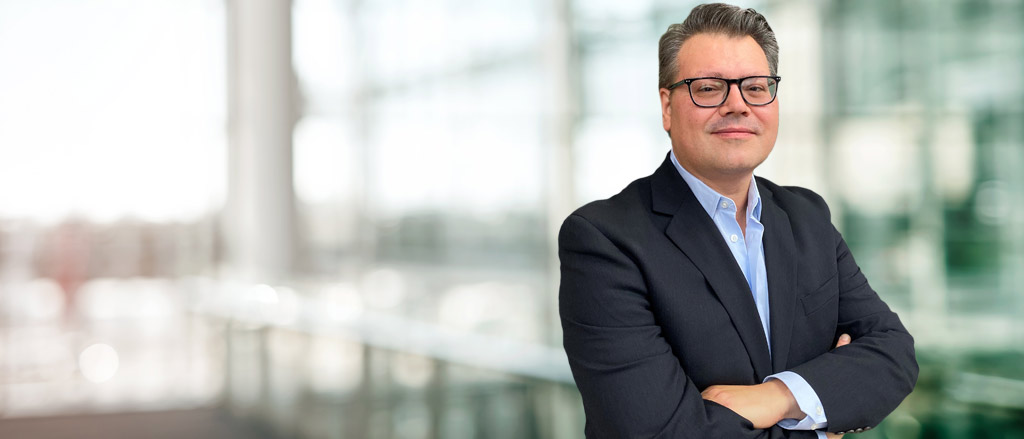 Driving systemic change: Josh Bileski, Payworks' first-ever DEIB Strategy and Implementation Lead
Oct 28, 2021
Culture Payworks
When Josh Bileski was six years old, his parents sent him to a week-long summer camp for kids experiencing blindness or other sight loss – not because Josh himself was experiencing any vision issues, but for an entirely different check on his perspective.
"There I was, this athletic, competitive kid who went in thinking 'well of course I'm going to win all the races and dominate all the activities – they can't see!'" recalls Josh. "And then I got there… and to understate things, they were really awesome and I really wasn't, because the camp was designed for them instead of me!

"It was the single greatest lesson I've ever learned in my life – that how we set up our systems determines how successful people can become."
This experience has propelled Josh forward on a mission to break down barriers and equitize society's many systems ever since. Now, as Payworks' first-ever DEIB Strategy and Implementation Lead, he's here to activate and inspire our team based on the inclusive behaviours of Empowerment, Accountability, Courage and Humility (EACH).
The EACH model, originally developed by Jeanine Prime and Elizabeth R. Salib for Catalyst in 2014 and introduced in Inclusive Leadership: The View from Six Countries, has proven extraordinarily effective in evolving not only knowledge but also behaviour, which Josh sees as the key to real, meaningful change.
"Too often in the DEIB space, you'll attend an event and come away feeling inspired, but also maybe a little lost as to 'what do I do next?'" says Josh. "If that answer isn't in front of you from the beginning, and concrete changes in behaviours aren't reinforced upfront, it's way too easy for your newfound knowledge to get buried in the minutiae of everyday life.

"For Payworks – a 20-year-old organization that's growing exponentially year over year – our strategy is to entrench inclusive behaviours in both new staff and longtime team members alike. The beautiful thing about Payworks is that 'doing right by people' is already key to our culture. What we need to expand upon is 'doing right by people' in the ways from which they truly benefit the most."
Given his lifetime of education and experience in this field, Josh is sure to make a real difference during his term with Payworks, which began this summer and is set to conclude in Summer 2022.
Josh earned his Bachelor of Education degree from the University of Winnipeg, returning a decade later to complete his certificate in Career and Employment Coaching. He also completed the University of Manitoba's Executive Education program at the Asper School of Business, and earned his certificate in Intercultural Studies from the University of British Columbia in 2019.
Josh has also spent the last two decades in HR leadership roles at organizations of all sizes. He recently joined the founding team at The Human Assignment, a start-up launching later this fall that will partner with coaches, visionaries and thought leaders to "democratize high-quality coaching and training for small to medium-sized organizations."
When the opportunity arose to join the team at Payworks, Josh jumped at the chance. "I had heard great things about Payworks for many years through my involvement with United Way Winnipeg and from the positive buzz in HR circles," Josh shares. "For me, the attraction was Payworks' role in the community, and the opportunity we have here to make a real difference across the board, whether it's our employees, our clients or our locations all across the country."
Josh's best piece of advice for other organizations looking to drive systemic change? "You have to start with a real commitment to behavioural change, no matter how overwhelming or challenging it might feel at first. And you need a leadership team that's really committed to DEIB to drive that change, like we have here at Payworks. After all, DEIB isn't an HR thing; it's an everyone thing."
While Josh is a man of many interests – he's a proud father, husband, dog dad, guitar aficionado, Winnipeg Blue Bombers and Brooklyn Nine-Nine fan and United Way Winnipeg volunteer, to name just a few – one of his greatest passions is "doing whatever I can to help others realize their true potential." He goes on to say, "Honestly, I wake up every morning grateful and very aware of how fortunate I am to have so many diverse and remarkable people around me. A mentor of mine said that a great benchmark is alignment between who you are at work and who you are outside. The closer those two intersect, the sweeter life is."
Josh, we couldn't agree more!